Here's everything we know about the Amy Winehouse biopic Back to Black
A nod to the artist's critically acclaimed album, Back to Black is a new biopic about Amy Winehouse that is currently in pre-production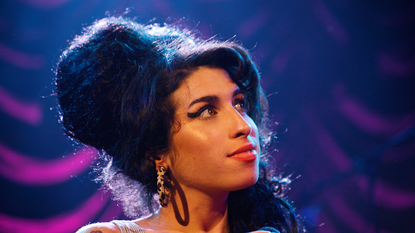 (Image credit: Chris Christoforou / Contributor)
It's been a long time coming but it seems like a new biopic about late artist Amy Winehouse is finally actually in the works.
The film, dubbed Back to Black as an ode to Amy's critically acclaimed 2006 album, will explore the British singer's rise to fame, from her roots in North London to her winning a Grammy for the now-iconic song Rehab.
Of course, the movie is also going to cover Amy's untimely death in July 2011 at the young age of 27, following a life-long battle with addiction.
---
WHO WILL DIRECT BACK TO BLACK?
British writer Matt Greenhalgh wrote the screenplay for the movie, which is actually also approved by the Winehouse estate. Sam Taylor-Johnson, of Fifty Shades of Grey and Nowhere Boy fame, has officially been selected to direct the production.
"This is a dream movie to helm," she wrote on an Instagram post this month. "I'm ready, let's go... #amywinehouse #backtoblack."
According to Deadline, European company Studiocanal is behind the effort as well.
WHO WILL PLAY AMY WINEHOUSE IN BLACK TO BLACK?
There hasn't been any official news about the casting on Back to Black. However, in the past, Amy's own father, Mitch Winehouse, did open up about the sort of actor he thought worthy of portraying his late daughter, specifically denying rumors that Lady Gaga was going to take on the part in connection to previously explored but never realized projects.
"I wouldn't mind betting it would be an unknown, young, English—London, cockney—actress who looks a bit like Amy," Mitch said to The Sun in 2016.
---
"What we want is somebody to portray Amy in the way that she was. The funny, brilliant, charming and horrible person that she was," Amy's father said back then. "There's no point really me making the film because I'm her dad but to get the right people to do it, that's very important, and we will."
WILL BACK TO BLACK BE THE FIRST EVER FILM EXPLORING AMY WINEHOUSE'S LIFE AND CAREER?
In 2015, fans and critics alike fawned over Amy, a documentary about the life of the singer directed by Asif Kapadia. The movie even earned an Oscar for best documentary.
Since then, there have been lots of attempts by Hollywood folks to produce a feature about the artist, including a 2018 effort by Monumental Pictures with Swedish actor Noomi Rapace in the protagonist's role.
In 2021, a biopic called Saving Amy, based on an eponymous 2010 book by Daphne Barak, was also reportedly in process... until it wasn't.
There is clearly a lot of interest surrounding Back to Black, a fact that doesn't surprise us given the immense talent that defined Amy and moves her fans to mourn her death a decade after her passing.
Anna Rahmanan is a New York-based writer and editor who covers culture, entertainment, food, fashion and travel news. Anna's words have appeared on Time Out New York, the Huffington Post, Fortune, Forbes, Us Weekly, Bon Appetit and Brooklyn Magazine, among other outlets.