Cher says she wants a newcomer to play her in upcoming biopic about her rise to stardom
She says she'd like to see someone no-one knows yet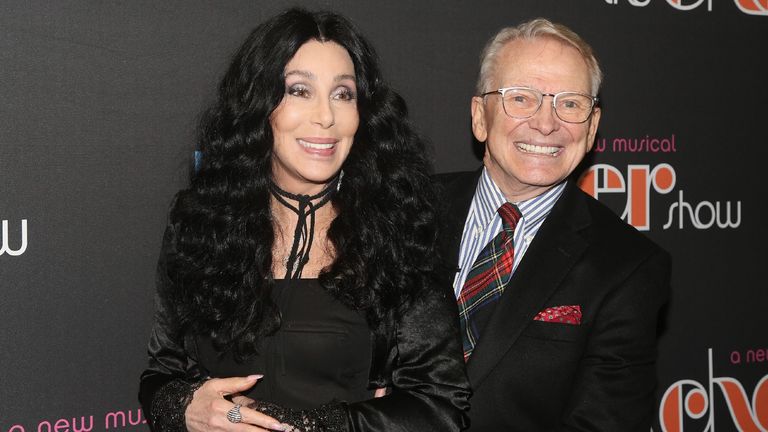 (Image credit: Getty)
Cher has admitted that she'd like a newcomer to play her in Universal's upcoming biopic about her life in the spotlight.
The singer, 75, told Variety: "We were talking about it yesterday, and we're just trying to think of [actors]. I said, 'I don't think we know her yet.'"
Cher also spoke about the film's producers, Judy Craymer and Gary Goetzman, plus writer Eric Roth - all of whom Cher has worked with before.
Revealing how she'll also have input into the biopic, she continued: "I know the people so I'm sure they'll listen to things I have to say. But it doesn't mean I'm going to get the final cut."
Cher announced the biopic was in the works back in May.
Taking to Twitter, she wrote: "Ok Universal is Doing Biopic With My Friends JUDY CRAYMER, GARY GOETZMAN PRODUCING.
"THEY PRODUCED BOTH MAMMA MIA'S,& MY DEAR DEAR Friend 4 YRS, & OSCAR WINNER..ERIC ROTH IS GOING 2 WRITE IT!! FORREST GUMP, A STAR IS BORN, SUSPECT, TO NAME A FEW OF IS FILMS."
Judy Craymer spoke about this exciting new venture and discussed her high regard for Cher after becoming close to her during the filming of Mamma Mia Here We Go Again.
Judy said, "Gary and I are thrilled to be working with Cher again and this time bringing her empowering and true-life odyssey to the big screen. One cannot help but be drawn to and inspired by Cher's larger than life talent, fortitude, unique wit, warmth, and vision,"
She went on to say, "Her unparalleled success in music film and TV have inspired generations. We could not be happier to tell her story to cinema audiences."