14 fascinating facts about the women of Wimbledon that we'll bet you didn't know
The women of Wimbledon Championships - we take a look at the important role that female tennis players have played throughout it's history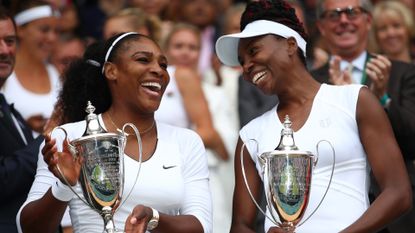 (Image credit: Clive Brunskill/Getty Images)
woman&home newsletter
Sign up to our free daily email for the latest royal and entertainment news, interesting opinion, expert advice on styling and beauty trends, and no-nonsense guides to the health and wellness questions you want answered.
Thank you for signing up to Woman & Home. You will receive a verification email shortly.
There was a problem. Please refresh the page and try again.
The women of Wimbledon are here to serve at one of the most exciting fixtures in the annual sporting calendar. The Wimbledon Tennis Championships has attracted scores of visitors and players from around the world since it's inception in 1877.
Wimbledon 2023 is in full swing and it's likely that if we asked your top ten favorite tennis players of all time - many or most of them would be female athletes. Okay, maybe that's just us - but what would the event be without the likes of tennis legends like Martina Navratilova, the Williams sisters, or Steffi Graff?
It's hard to believe that female tennis players weren't always allowed to compete and if you think that's surprising, wait until you hear the other fascinating facts about the women of Wimbledon that we're about to share with you.
Here we take a look at the important role that female tennis players have played throughout its history, revealing some amazing facts about their feats.
1. Women weren't always allowed to compete
The first Wimbledon Championships in 1877 only included men's singles. Ladies' singles and men's doubles events were added in 1884, with ladies' doubles and mixed doubles added to the event roster in 1913.
Thankfully a lot has changed since then but the first instance of strawberries and cream being served at Wimbledon was reported to be the first tournament in 1877 - a glorious and rather delicious tradition that remains to this day!
2. The first ladies' singles event was in 1884
After the Irish Championships paved the way in 1879, the women of Wimbledon finally got their well-deserved place on the event bill.
According to Wimbledon Championships' website, the first-ever winner of a ladies' singles title was Maud Edith Eleanor Watson in 1884. She scooped the impressive accolade at the tender age of 19, just three years after she began playing competitive tennis in 1881.
Interestingly enough, Maud faced her sister Lillian Watson in the final, beating her 6–8, 6–3, 6–3 to claim the title. In recognition of her win, she was awarded a silver flower basket valued at 20 Guineas. Lillian walked away with a silver-backed hairbrush valued at 10 Guineas.
Maud retired from competitive tennis three years after her big win, but she remained a regular visitor to Wimbledon each year. In 1926, alongside 34 other fellow former champions, she was presented with a commemorative medal by King George and Queen Mary to mark 50 years of tennis at Wimbledon.
This wasn't her only royal recognition, as her nursing work during WWI at the Berkswell Rectory Auxiliary Hospital led to her being awarded an MBE. Maud died in 1946 aged 81 in Dorset.
3. Women of Wimbledon don't take their trophy home
To this day the winner of the ladies' singles is awarded a round platter called a salver that was made in 1864, called the Venus Rosewater Dish. However, they don't get to take this home – it remains at the All England Club's museum – and instead get a small replica trophy to add to their trophy cabinet.
Don't worry though, this isn't reserved for female players as the male winners win a three-quarter-size replica of the Cup bearing the names of all past Champions.
4. It's been decades since a British woman won the Championships
The most recent female British player to win a ladies' singles title was Virginia Wade, back in 1977, beating Dutch player Betty Stove in the final in three sets, 4-6, 6-3, 6-1.
Virginia was also the last British player to make the finals of the women's singles event at Wimbledon - meaning it's been over four decades since a British player got close to taking the gong home.
5. Ball Girls didn't take to the court until 1985
Ball Girls did not appear on Center Court until 1985. BBGs, or Ball Boys and Girls, have an average age of 15 and are drawn from schools in local London Boroughs. Nominated by their head teachers they undergo a series of tests including fitness and written tests.
Of the approximately 1000 applicants each year, 250 BBGs are chosen to take on the important role. Many BBGs spend two years on the job.
Recently, we were obsessed with Kate Middleton's trainers when she met with BBGs alongside legendary tennis star Roger Federer. Speaking to the youngsters, Sky News reports that the Princess said, "with all the discipline and everything you've learnt, you'll be able to take it into so many other parts of your life - things like confidence, and that feeling of pride with being on any of the courts is such a big moment."
6. The youngest ever female winner was only 15
Martina Hingis is the youngest female winner at Wimbledon, winning the ladies' doubles in 1996 at 15 years, 282 days old. This was followed by winning the women's singles in 1997 - aged 16.
The Swiss tennis pro was a child sensation, winning the 1994 girls' title aged only 13. After a decades-long career, Martina announced her retirement at the WTA Finals in Singapore in October 2017.
At the 2023 championship, 16-year-old Mirra Andreeva is the youngest female competitor.
7. A whole load of rackets
Every year, the Championships stringing team strings 2,000 rackets – equating to 40 miles of string – of which 40% is for women of Wimbledon.
You may have noticed that, during professional matches, that players seem to go through a hell of a lot of rackets.
According to TennisHQ, the reason for this is to ensure that the racket, "performs exactly as they wish, with no variation and little chance of string breakage. They will have rackets strung at a range of tensions, in case conditions alter, and also to allow for the effect of new balls being introduced."
8. Serena Williams holds the record for the most aces of all time
Serena Williams currently holds the ladies' record for the most aces of all time, at an impressive 102.
Seven-time winner Serena began her Wimbledon journey back in 1998 when she was only 16 years old. She reached the third round in her first outing at the event and in 2002 won it for the very first time, beating her sister Venus - who was the two-time defending champion.
Following in the history of sisters at Wimbledon, like Maud and Lillian back in 1884, Venus and Serena Williams played together in doubles competitions as well as opposite each other in singles games too.
To this date, Serena has won the Women's singles championship seven times. Although she's taken a step back from tennis, she hasn't officially retired - meaning there's a chance she may make that number an even eight!
9. Venus Williams holds the record for the fastest women's serve
The record for the fastest women's serve is held by five-time Wimbledon winner Venus Williams, who sent a tennis ball soaring across the court at around 205 kph (127 mph).
Born a year before her fellow pro sister Serena, Venus is still competing at Wimbledon aged 43. At the Wimbledon 2023 tournament, an unfortunate slip early in the first-round match against Ukraine's Elina Svitolin led to the star limping through the game - which she eventually lost.
Despite the injury, she played throughout the entire game and following the match she shared a truly inspirational post on her Instagram account. Addressing an image of her smiling, she said despite wanting to cry - she kept on going.
"I believe in less time crying and more time working," she said. "I also believe in being a good sport. You win and lose in life. You can't cry when you are losing. You have to get to learning."
10. Martina Navratilova has won the most Wimbledon ladies' singles titles
Martina Navratilova currently holds the record for the most ladies' singles titles of all time, claiming victory at one of the most coveted Grand Slam tournaments nine times.
The Czech–born American former tennis pro is renowned not only for her skills on the court, but for also being an LGBTQ+ icon. She came out in 1981, back when being queer openly queer was still somewhat taboo.
Earlier this year fans breathed a sigh of relief after it was revealed that Martina Navratilova is 'cancer free' after receiving treatment for two forms of cancer at the same time.
11. Martina was also the oldest ever Wimbledon winner
Navratilova is also the oldest female winner at Wimbledon, winning the mixed doubles match in 2003 at 46 years, 261 days old.
Although she very nearly became the oldest ever winner of the singles competition when she reached the 1994 final, at the age of 37 - it wasn't meant to be after she lost to Conchita Martinez.
Charlotte Cooper Sterry won in 1908 at the age of 37, which is still a record to this day.
12. Curtseying rules were only changed in 2003
In 2003 the tradition of players bowing or curtseying in front of The Royal Box came to an end. However, an exception is still made if His Majesty King Charles or the Prince of Wales is present.
Nevertheless, fans are uber-excited each year to spot royals in the official Royal Box.
Royals like Kate Middleton have wowed with Wimbledon looks over the years, from her ultra preppy outfit from the 2012 tournament to her clean white linen dress in 2019, to her white dress at Wimbledon 2023 - the Princess of Wales always brings the style.
13. It took until 2007 for cash prizes to be equal for men and women
2007 marked the first time female winners were awarded the same cash prize as males.
The prize money for the Wimbledon Championships 2023 is an astounding record amount at $56.76M/£44.7M.
This year, the men's and women's singles champions will win £2.98M/£2.35M - which is an increase of 17.5% from 2022's prize money.
14. A female player had the loudest recorded grunt at Wimbledon
Tennis fans will be all too familiar with the loud exhalations of tennis pros as they smash their rackets against tennis balls.
The loudest known grunt during Wimbledon reached around 105 decibels and came from Maria Sharapova in 2009.
According to Electrical World - 105 decibels is approximately as loud as an aircraft before landing.
Sign up to our free daily email for the latest royal and entertainment news, interesting opinion, expert advice on styling and beauty trends, and no-nonsense guides to the health and wellness questions you want answered.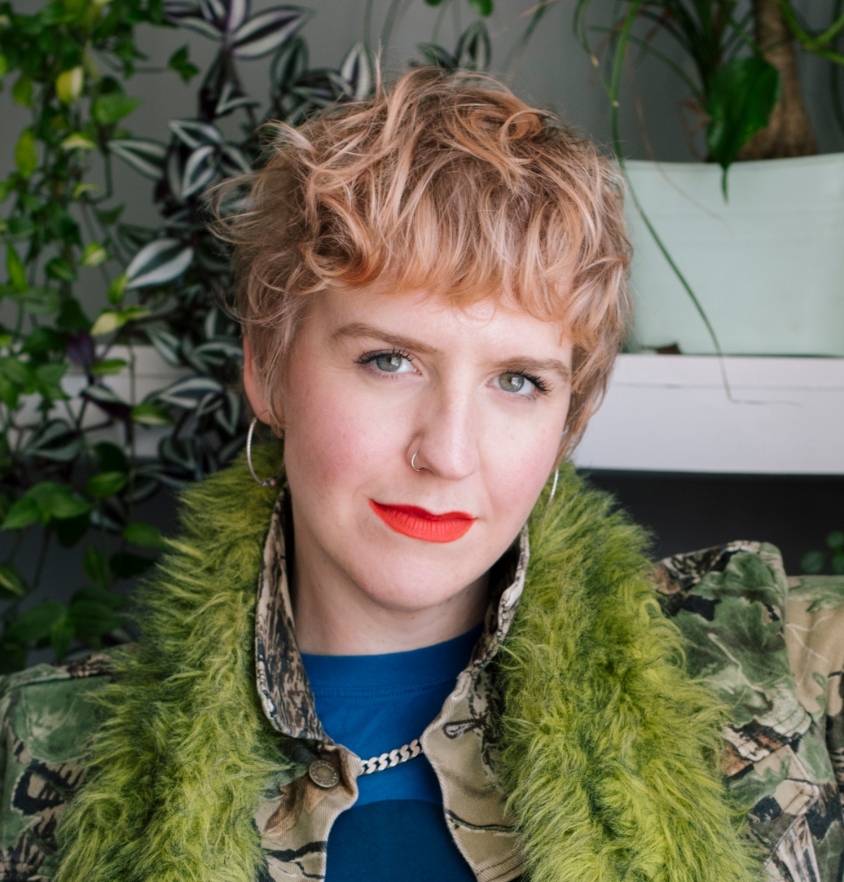 Aoife is an Irish journalist and writer with a background in creative writing, comedy, and TV production.
Formerly woman&home's junior news editor and a contributing writer at Bustle, her words can be found in the Metro, Huffpost, Delicious, Imperica and EVOKE.
Her poetry features in the Queer Life, Queer Love anthology.
Outside of work you might bump into her at a garden center, charity shop, yoga studio, lifting heavy weights, or (most likely) supping/eating some sort of delicious drink/meal.