10 Inspirational Poetry Quotes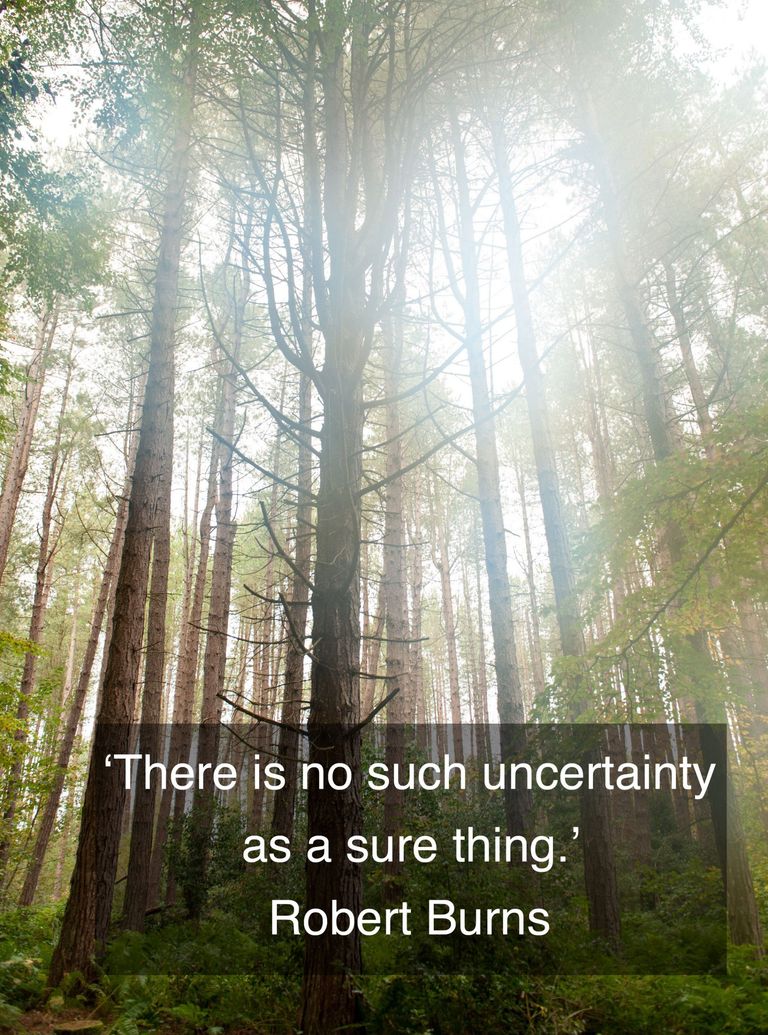 We found 10 of the most inspiring, beautiful lines from the most wonderful poets. Read and enjoy...
Do you ever read a poem and find that a line perfectly encapsulates how you feel at that exact moment? Or sometimes it's just so beautifully written that it sends a chill up your spine?
Here at woman&home, we often feel that way when we read poems. Sometimes poets have a way of expressing emotions that we, ourselves, are unable to quite put into words. There are certain poets who, throughout time, have been noted for their brilliant skill at capturing a whole wealth of emotion in a single line or verse. Ranging from the 1600s, to the 21st century, some very powerful lines do stand the test of time.
And of course, this Burns Night we're looking to the inspiration behind many artists' work - Robert Burns. The influential Scottish poet is celebrated worldwide, and his poetry is still recited everywhere from bestselling books to popular TV shows. This quote is one of our favourite - what's yours?
Click through to take a look at our favourite quotes from poems that are uplifting, inspirational and joyous. These quotes will make you smile, make you think or make you feel strong.
Still I Rise by Maya Angelou
The motivational, aspirational tone of this particular quote resonates with the struggles faced by black people during the Civil Rights Movement in the 1960s, and indeed throughout history. It brings images to mind of a phoenix rising from the ashes - being reborn from nothing, and there is a dominant sense of euphoria and empowerment.
Sonnet 43 by Elizabeth Barrett Browning
Browning was a Victorian poet who was involved with the Romantic movement, and she wrote this famous sonnet in 1850. It was addressed to her husband, fellow poet Robert Browning, and this quote beautifully encompasses the expanse of true, deep love.
Do Not Go Gentle by Dylan Thomas
The Welsh poet published this poem in 1952, in his collection 'Country Sleep, and other poems'. It was written for his dying father, and this line was a demand for him to reject death and keep on fighting. However, it has also been interpreted as an empowering voice of revolution - a message to fight for what you believe in and not be 'gentle'.
I Wandered Lonely As A Cloud by William Wordsworth
Wordsworth wrote this poem in 1802, after being inspired by a belt of daffodils in a field. It is a classic example of Romantic poetry - admiring seemingly insignificant aspects of nature. This quote just makes us think of spring and happiness!
Love Is by Adrian Henri
Adrian Henri wrote this poem in 1968, and its definitions of what "love is" have resonated with thousands of people. These lines emphasise the contradictions and complexities of love, but also its beauty.
Hour by Carol Ann Duffy
Carol Ann Duffy's sonnet 'Hour', inspired by those of Shakespeare, was published in 2005 in her anthology of beautiful love poems, 'Rapture'. These lines encapsulate the fairytale of romance (with their allusion to Rumplestiltskin), and they demonstrate that love is rich, strong, and all-powerful.
Invicticus by W.E. Henley
Henley published this famous poem in 1888, while recovering from the amputation of his leg as a result of Tuberculosis complications. This, coupled with his impoverished childhood, inspired him to write this sad yet uplifting poem of survival.
Sonnet 18 by William Shakespeare
We all know Shakespeare was a master wordsmith, so of course one of his sonnets had to feature in this gallery. One of his best-known sonnets was Sonnet 18, also alternatively titled as 'Shall I compare thee to a summer's day', which is how it begins. These lines comprise the final rhyming couplet, addressing the idea that love can give eternal life.
Be Nobody's Darling by Alice Walker
Known for her fiction writing, poetry and essays, the acclaimed Alice Walker wrote this poem for her Revolutionary Petunias collection in 1973. The message is clear and truly inspiring; don't strive to fit in or be perfect. Embrace your 'flaws' to make yourself a stronger person.