18 of the best book quotes about reading that will inspire you to pick up that paperback
These book quotes will have you desperate to reach for your ever-expanding pile of must-reads...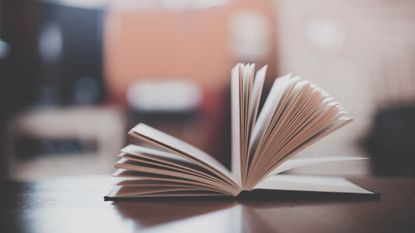 (Image credit: Getty Images)
Novels provide a fantastic escape from the world—and these book quotes about reading will leave you feeling inspired, excited, and ready to start tackling your to-read list.
Sometimes, encouraging yourself to read anything (let alone read a 900-page historical fiction book) can be tricky—with many of us struggling to find the time alongside all of our other daily commitments. But never fear—because these inspiring book quotes will help you find the motivation.
Instead of scrolling incessantly on social media, you could escape to a foreign land with the best fantasy books, dive into a love story with the best romance books, or shock your senses with one of the best thriller books. The information you gain and the things you learn from reading are truly amazing—develop a good reading habit and you won't look back.
Have a look through our selection of the most inspirational book quotes and from authors and writers across the globe, to help you get back into exploring some of the best books of 2021...
The best book quotes to inspire you
1. "Let us remember: One book, one pen, one child, and one teacher can change the world."—Malala Yousafzai, activist and author
2. "Reading is a conversation. All books talk. But a good book listens as well."—Mark Haddon, author
3. "In the end, we'll all become stories."—Margaret Atwood, author
4. "You can never get a cup of tea large enough or a book long enough to suit me." —C.S. Lewis, author
5. "A book is a version of the world. If you do not like it, ignore it; or offer your own version in return."—Salman Rushdie, author
6. "That's the thing about books. They let you travel without moving your feet."—Jhumpa Lahiri, author
7. "If you only read the books that everyone else is reading, you can only think what everyone else is thinking."—Haruki Murakami, author
8. "The ability to read awoke inside me some long dormant craving to be mentally alive."—Malcolm X, author and activist
9. "Books are the plane, and the train, and the road. They are the destination, and the journey. They are home."—Anna Quindlen, author
10. "Books are the quietest and most constant of friends; they are the most accessible and wisest of counselors, and the most patient of teachers."—Charles W. Eliot, academic
11. "Think before you speak. Read before you think."—Fran Lebowitz, author
12. "After nourishment, shelter and companionship, stories are the thing we need most in the world."—Philip Pullman, author
13. "A book lying idle on a shelf is wasted ammunition."—Henry Miller, author
14. "We read books to find out who we are. What other people, real or imaginary, do and think and feel... is an essential guide to our understanding of what we ourselves are and may become."—Ursula K. LeGuin, author
15. "Until I feared I would lose it, I never loved to read. One does not love breathing."—Harper Lee, author
16. "One glance at a book and you hear the voice of another person, perhaps someone dead for 1,000 years. To read is to voyage through time."—Carl Sagan, astrologist, and author
17. "To acquire the habit of reading is to construct for yourself a refuge from almost all the miseries of life."—W. Somerset Maugham, playwright
18. "Books are a uniquely portable magic."—Stephen King, author
Rachel is a freelance contributor to woman&home, covering news as well as books, lifestyle and travel. Her byline has also appeared in The Independent, The Financial Times, ELLE Magazine, VICE, Glamour Magazine and others. She loves nothing more than talking with people to share their stories. When she is not writing you will definitely find her nose in a book or magazine, or perhaps training for the next half marathon, practicing yoga or eating in London's best restaurants.