Meet the new matchmakers / New Directions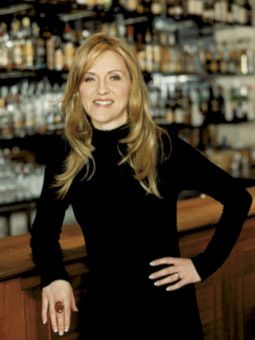 woman&home newsletter
Sign up to our free daily email for the latest royal and entertainment news, interesting opinion, expert advice on styling and beauty trends, and no-nonsense guides to the health and wellness questions you want answered.
Thank you for signing up to . You will receive a verification email shortly.
There was a problem. Please refresh the page and try again.
[PAGEBREAK]Paired up Lots of us think we've got the knack to pair people up. Fiona Wright talks to three women who have taken up matchmaking as a career
Styling Gilly Turney Hair & make-up Gina Anderson, Katie Pettigrew @ Artistic Licence
[PAGEBREAK] "I met my husband through my own dating service"
Denise Phillips, 42, runs Date on a Plate as part of Denise's Kitchen cookery school that specialises in modern Jewish cookery. She is married to Jeremy Stern (right), a marketing director and has three children, Abbie, 16, Samantha, 14 and Nicolas, 12. They live in Northwood, Middlesex. "I trained at the Prue Leith Cookery School and ran my own small catering business and I've also written a couple of cookery books. Then, eight years ago, my first husband Michael died of a heart attack aged just 44. Those were dark days. I thought my life was finished and that I would never get over it. As a young widow with three children under eight, I felt my kids needed me at home. I was desperately lonely but, just when you think you can't get any lower, life has a funny way of changing things for the better. I was talking with a friend about running cookery courses from home and perhaps we could get some men along as they are increasingly interested in learning to cook. From there came the idea of cookery classes as a dating service. People would learn to cook a gourmet meal then sit down to eat it. It seemed a way to improve my social life, make money and possibly meet someone myself. I wanted to kick-start my life again, so I decided to go for it. I was lucky to have a large kitchen and separate dining room and I tentatively put an ad in local papers for singles. I charged £50 per person and had a lot of interest. Everyone filled out forms detailing their interests, what they looked for in a partner, etc. I also had to check no one was anyone's ex! I chose six suitable men and six women and fixed it for a Sunday evening. A lot of my friends were worried about the security of having strangers in my own home, but I knew there was safety in numbers – they couldn't all be psychopaths! I chose easy but impressive recipes; beef in glazed pastry, salmon provençal and indulgent chocolate puddings. I pre-prepared ingredients and worked to a timetable: Champagne reception at 7.30pm, food in the oven by 8.30pm, sit down to eat at 9.00pm. The evening went well but it was nerve-wracking. What worried me was keeping the conversation going. In fact I had to keep them focused on the cooking because everyone talked so much. At the end, three couples were going to see each other again. Now I do one a month and each is different depending on the group. People who are widowed after a happy marriage want to replicate that, whereas those who have come out of a bruising divorce are wary of commitment. Three years ago I met my own husband doing this. As soon as I saw Jeremy, I had a good feeling about him. His charisma shone through. Four months later he proposed and three months later we got married. He still jokes that his £50 fee for Date on a Plate was the best investment he ever made!" Call Date on a Plate on 01923-836456 or visit www.jewishcookery.com.
Mistakes women make: Coming with too many criteria and dismissing men who don't fit their exact brief. Mistakes men make: Having very high expectations without maybe looking realistically at themselves.
[PAGEBREAK] "My own divorce led me to invent speed-dating"
Lorraine Adams, 45, is single and lives in Chelsea, London, with her 11-year-old daughter Joni. She pioneered speed-dating, but now runs Gorgeous Networks, a dating club. "Being a matchmaker instantly improves your own social life, which is a plus if you are single like me. People often think dating agencies are contrived and awkward. But actually, being on the dating scene is about networking, forming friendships and having a great time – not just finding a life partner. My own marriage fell apart when I was 36 and I was devastated because I thought we'd be together forever. I'd been with my husband since I was 19 and we had a two-and-a-half-year old daughter. At first I didn't want to be with anyone ever again. I couldn't bear the thought of being hurt. But things have a strange way of working out. I was working in public relations, but not making an awful lot of money. Many of the women I knew either found it hard to meet new men because they worked long hours or they'd got stuck in the same circle of friends. While keeping my PR work going I came up with the idea of arranging evenings whereby you could go on several mini-dates, spending a short period with each man to see if there was any chemistry, then deciding at the end of the evening who you'd like to see again. It was the start of the speed-dating craze. I was doing the publicity for a few bars and clubs and arranged a speed-dating evening at one of them. I seated the men at discreet, nicely lit tables and the women moved tables when a bell sounded. I made sure the Champagne flowed, the music and setting were all perfect and waited to see what would happen. Twenty people came and it went really well. People liked the fact that they met so many different people and they had a very entertaining evening, even if they didn't find the ideal person. It was going to be a one-off event to earn me some extra money – I never intended it to become my business, but it totally took off. In the first year, I managed to run 18 nights, which made me a tidy profit. Eventually the speed-dating gimmick ran its course and became less popular, but I'd got the matchmaking bug. I had a huge database of single people and in 2000 I used it to launch an Internet dating agency with a difference called Gorgeous Networks. My idea to bring like-minded people together was to form a club where you can only join if other members vote for you. It might sound terribly vanity-based, but most people vote on your written profile rather than your looks and I love doing it. In the past six years I've brought about 50 couples together who are still dating. While I was setting it up, I met a man also involved in the dating business. We got engaged and were together for two years. Tragically, he died in a helicopter crash in Las Vegas. It was a difficult time and I was on my own for a while, but I recently met at the gym a lovely chap called Brian, who is a 49-year-old businessman. We don't live together, but we have a fantastic time and life is great." (020) 7376 7676; www.gorgeousdating.com.
Mistakes women make: Pouring out everything about their life on a first date. Less is more and men prefer a bit of mystery. Mistakes men make: Having too much to drink out of nervousness and not picking up signals about how much or little their date likes them.
[PAGEBREAK] "As a former psychotherapist I'm good at understanding what people want"
Susie Ambrose, 41, lives in London with her husband Michael, 37, (right) who is an advertising executive. A former psychotherapist, she now runs Seventy Thirty, a dating agency specifically for millionaires. "My girlfriends always used to ask me to judge their new partners for them, but my career in matchmaking started by accident. I had a private practice as a psychotherapist and of course relationships of all sorts were usually at the heart of problems. One of my clients was a man in his forties who originally came to see me over a troubled relationship he had with his father, which stemmed back to his childhood. I saw him over a long period and towards the end he also used to talk about his divorce and the difficulty he now had – as a successful businessman who devoted all his time to work – in meeting a new partner. Almost as a joke he suggested that, as I knew him inside out, I would be the best person to find him a perfect partner. I laughed at first, but he was serious. This seemed such a different way to use my psychotherapy skills that I became intrigued. We talked some more and it began to sound like a challenge that I simply couldn't resist. I placed an ad in a local paper, describing him and what he was looking for – and there was an overwhelming response. I then came up with a shortlist of three women; he met up with all of them and he's been married to the first one he saw for nearly three years. At the time, I wasn't tuned in to how hard it can be for some people to meet their match. I'd met my own husband Michael at a party. We'd chatted and just really clicked. We dated every single night for about six months, before he asked me to move in with him. He proposed on Valentine's Day in Paris and we got married a year later. I was lucky enough for the whole thing to have happened quite easily, but the more people I spoke to, the more I realised that for all sorts of reasons it's not always so easy. Many of my friends worked in the City and were cash-rich and time-poor. They said they would be prepared to pay good money to someone who would take the time to get to know them and research and find exactly the right person for them. So I started researching the dating industry and realised there was a gap at the high end of the market that would provide a very personal, tailor-made service for wealthy people who were serious about finding a long-term partner. I called the company Seventy Thirty, because my research has shown that millionaires spend 70 per cent of their time at work and 30 per cent at home – and potential partners must be aware of that. The majority of my clients have either been in long-term relationships and never married or are divorced or widowed. We take huge care to get the right match and I'd estimate that my success rate is 80 per cent. I get such a kick when it goes well that I can honestly say I love my job." Call Seventy Thirty on (020) 7863 8880 or visit www.seventy-thirty.com.
Mistakes women make: Interrogating men on a first date – it's so much better to make general conversation on that first meet. Mistakes men make: Not relaxing properly and being themselves because they are frightened of being judged.