The best Instax camera Black Friday deals and discounts to snap up ahead of Christmas
Browse all the best Instax camera Black Friday deals available now and the early Cyber Monday sales too - including savings on bundles and accessories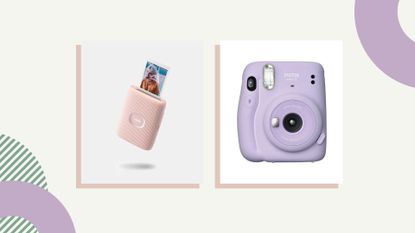 (Image credit: Future)
woman&home newsletter
Sign up to our free daily email for the latest royal and entertainment news, interesting opinion, expert advice on styling and beauty trends, and no-nonsense guides to the health and wellness questions you want answered.
Thank you for signing up to Woman & Home. You will receive a verification email shortly.
There was a problem. Please refresh the page and try again.
Capture new memories this holiday season with a stylish Instax camera from the Black Friday and Cyber Monday sales.
Instax cameras aren't the most affordable, with prices easily in the hundreds, but with Instax camera Black Friday offers still going on through the weekend and Cyber Monday offers landing tomorrow, you can snag the popular gadget and save money on new Instax cameras and film bundles.
This year's Instax camera Black Friday deals see retailers such as Amazon, Urban Outfitters and Best Buy dropping the price of these adorable instant cameras just in time for festive get-togethers.
From the Instax Mini 11, to the Instax Mini 9, there are some brilliant bargains worth snapping up in this year's Black Friday and Cyber Monday sales. Ideal for Christmas gifts for teenagers or popular 18th birthday gift ideas, we've rounded the best Instax camera Black Friday deals we've found today below.
The best Instax camera Black Friday deals and early Cyber Monday deals for 2022
These are the best Instax camera Black Friday deals we've spotted across the internet to buy right now.
The best Instax camera Black Friday deals in the UK
Instax camera Black Friday deals in the UK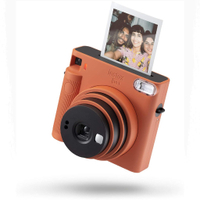 Instax SQUARE SQ1 Instant Camera: £120 £96 | ASOS
Capable of producing atmospheric SQUARE photos, so you get more (or who) of what you want in every shot, automatic exposure and easy-to-use selfie mode cement this adorable camera as one of the smallest but mightiest around. There's also a wrist loop, so you won't have to worry about accidentally dropping the camera when using it. While there's already an impressive 20% discount on this camera, ASOS is offering a further 15% off with the code TAKE15.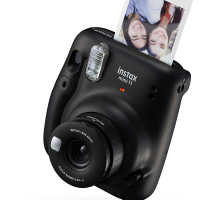 Instax Mini 11 Instant Camera in Charcoal Grey: £79.99 £74 | Amazon
Create keepsake credit card-sized prints with Instax Mini 11. With a built-in selfie lens and selfie mirror, plus two customizable shutter buttons, this will make you the most popular person at the Christmas party. This Instax camera features automatic exposure, meaning the perfect shot can still be achieved by photography novices. Although the discount is just 7%, this is the best deal we've found on the Instax Mini 11. Note that this deal doesn't include Instax Mini film, which is sold separately.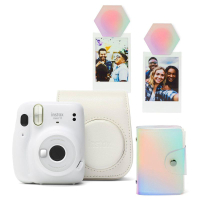 Instax Mini 11 (Ice White) Kit with Iridescent Album and Magnets: £115 £99 | Very
This Mini 11 kit includes the camera, a white case, 10-shot pack of film, and a mini photo album with two magnets, both with an iridescent shine. Attach your new snaps to the fridge with these magnets, or display them in the album - the Instax Mini 11 is great for taking photos with or without natural light, as it's built to capture subjects even when the background of the image is dark. Very is offering £16 off this kit at the moment, making it an affordable Christmas gift for friends who enjoy snapping pics of treasured moments.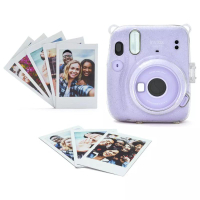 Instax Mini 11 Lilac Camera Bundle: £99.99 £89.99 | Argos
Complete with a built-in selfie lens and automatic exposure to ensure you don't get lost in the background, the Instax Mini 11 proves that big things come in small packages. Inside this bundle pack you'll also find a protective clear glitter case, a 20-shot pack of film, batteries and a carry strap. While this 10% saving is modest, it's a great price considering how much you get in the bundle - this would be a perfect stocking filler if you're stuck on Christmas gifts for teenagers.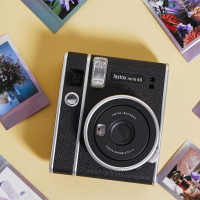 Black Instax Mini 40: £109 £85 | Urban Outfitters
Featuring automatic exposure, selfie mode, 90-second developing time and a textured body, the sophisticated Instax mini 40 has a look that is closer to a standard issue film camera, and is only available in the black and silver option - giving it even more of a retro look. It'll also turn itself off after five minutes without use. This Urban Outfitters deal allows you to save £24 on this sleek camera, with free delivery available.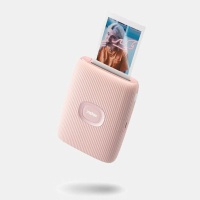 Instax Mini Link 2 - Soft Pink: £114 £98.99 | Skinny Dip
Snap a photo from your phone and print it out from the wireless Instax Mini Link 2 within seconds. And its small size allows you to carry it wherever you go. Save £16 and get this Instax camera just in time for holiday pictures.
The best Instax camera Black Friday deals in the US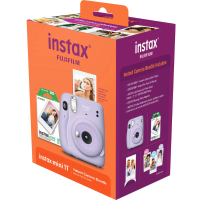 Instax Mini 11 Camera Bundle: $99.99 $69.99 | Best Buy
Save $30 on this Mini 11 bundle, which includes the easy-to-use camera in lilac purple, a 10-shot pack of film, a light purple photo stand for displaying one of your images, an Instax DIY booklet - designed to inspire you with ideas of what to shoot with your new camera - and three message photo magnets. This kit really does include everything you might need if you've never owned an Instax before; Best Buy is also offering either $25 to spend with Shutterfly, a photo printing site, or an 8x8 photo book, as part of this deal.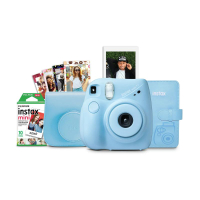 Instax Mini 7 Bundle: $78 $55 | Walmart
There's a 29% saving on this Mini 7 bundle - which uses the same Instax Mini film as the Mini 11. It also features a photo album that holds 72 images, a Mini camera case, and 20 'celebration' frame stickers, to use as you display your Instax photos. It also comes with a 10-shot pack of film to get you started.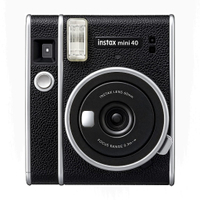 Fujifilm Instax Mini 40 Instant Camera: $99.95 $89.95 | Amazon
For a slightly more sophisticated take on the best-selling instant camera, opt for the Instax Mini 40. Encased in a classic, deluxe design with premium silver accents, this one comes with all the usual things we love about Instax minis (automatic exposure, selfie mode, instant printing) but in a more grown-up style.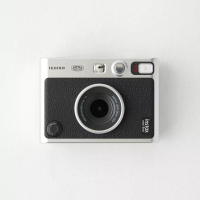 Instax Mini Evo Hybrid: $240 $230 | Urban Outfitters
You'd be forgiven for thinking this was a typical film camera, with a film that needs to be processed professionally - but the Mini Evo Hybrid combines the look of a professional camera with the instant satisfaction of immediate photo printing. You can use the 10 different lens effect options to set up your images in different ways and easily switch between them on the LCD screen. There's even an app to connect to via Bluetooth on the camera, meaning you can directly print photos from your phone to the camera and print them out - or save the pictures from the camera to your phone if you prefer.
While the Mini Evo is a little more expensive than other Instax models, it features more functions for the budding photographer, while still being easy to use.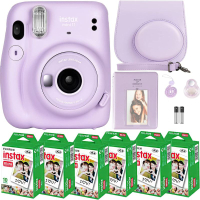 Instax Mini 11 Kit With 60 Sheets of Film: $160 $147.95 | Amazon
This Amazon deal offers a modest discount, but considering a Mini 11 retails at around $80, while a 60-pack of the film is around $50, an album is upwards of $10 and carrying cases can be up to $20, the fact that all of these products (plus a pack of 60 'tiger stickers') means you're actually saving much more on this bundle if you consider that it's clocks up to around $170.
Colors available include ice white, lilac purple and blush pink, and with up to 60 instant pictures ready to be captured, you could take this kit with you for holidays, weddings or any other occasion, and feel comforted in the knowledge that the sturdy case will keep your camera safe while it's not in use.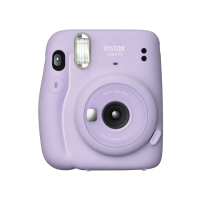 FujiFilm Instax Mini 11 Camera: $76.99 $59.99 | Target
Enjoy saving 22% on this lilac purple Instax Mini 11, and if purple isn't your color there are five other colors you can choose from. It's rare to see discounted prices on a wide selection of Instax camera colors, so we recommend snagging one before it's too late.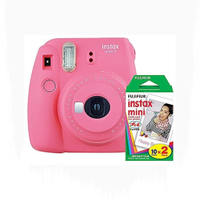 Fujifilm Instax Mini 9 Instant Camera and Instax Film Twin Pack bundle: $111.93 $89.95 | Amazon
The flamingo pink Instax Mini 9 takes instant prints that slot into your wallet, and its lightweight design makes it perfect for travelling. This Amazon-exclusive bundle also comes complete with a Mini Film Twin Pack (20 sheets) so you can selfie 'til your heart's content this Christmas.
What film do you need for Instax cameras and which is the cheapest?
All Fujifilm Instax Mini cameras - that includes the popular Mini 11, and the Mini 7 - will need a pack of Instax Mini film. The film comes as a 10-shot pack, but most retailers offer package deals, allowing you to purchase up to 60 sheets of film if you desire. Other Instax models, such as the Instax SQUARE, will take a different type of film, so make sure you purchase the right kind for your camera.
Amazon, Best Buy, Target and Walmart are just some of the retailers you can purchase Instax film from - basically anywhere you can buy a new Instax camera, you can also buy film. As seen above, lots of bundles and kits on Instax cameras will also include a pack of film to go in the camera, with anywhere from 10 to 60 sheets included. Make sure you do your research before buying a bundle, so you know just how much film you will get when it arrives!
Are Instax cameras worth it?
Whether or not you think an Instax camera is worth investing in is of course completely subjective and up to each individual. If you're a more seasoned photographer who already dabbles in film cameras and film processing, you might find yourself limited by the easy-to-use functions of the Instax. Due to their universality, the instant cameras are designed to be used by anyone, which means that their functions don't really allow for much experimentation with different photography styles, light levels and subjects.
However, if you're after a camera that will let you take photos of yourself and your loved ones with ease, and can be swiftly printed out - without needing to be sent off for processing - then the Instax is a great way to capture these memories without going through too many steps (or knowing much about photography at all). They're also a great gadget to take away with you on holidays or on short trips, as they're a great size for traveling, and you'll be able to see your photos immediately without waiting until you get home.
Sign up to our free daily email for the latest royal and entertainment news, interesting opinion, expert advice on styling and beauty trends, and no-nonsense guides to the health and wellness questions you want answered.
Kate is a freelance contributor to woman&home, covering everything she loves most: fashion, fiction, and fancy face cream. If she's not working, she's probably reading, feeding her online shopping addiction, or judging the taste level of celebrity houses (10/10 for Dakota Johnson, 2/10 for Tan France).

She graduated from Central Saint Martins in 2020 with a BA in fashion journalism, and her byline has also appeared in British Vogue, The Times, and Marie Claire.