Best Christmas movies on Amazon Prime in 2021
The best Christmas movies on Amazon Prime 2021 have finally been revealed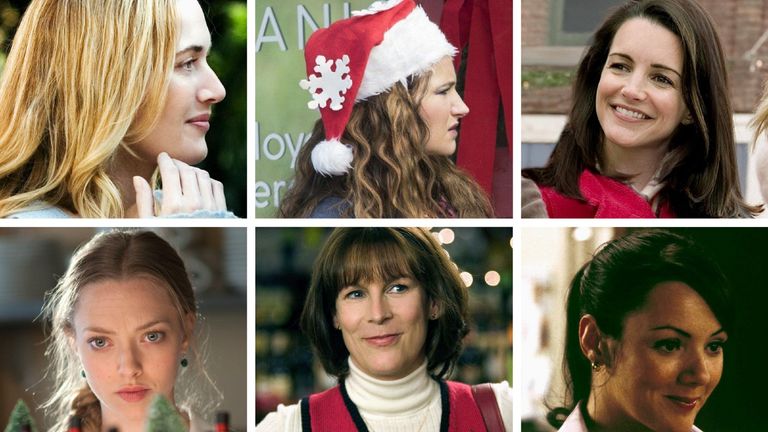 (Image credit: Alamy)
By Emma Dooney
Get the popcorn out—it's time for a Christmas movie marathon.
With the festive season just around the corner, we've rounded up the best Christmas movies on Amazon Prime for your winter viewing pleasure. The popular streaming service has dropped a plethora of classic Yuletide flicks bound to awaken those nostalgic holiday memories, as well as some slightly more modern ones to keep things fresh.
If you've already seen all the best Christmas movies on Netflix (lucky you!), you might be looking for some new entertainment to keep you in the festive spirit until December. For those in the mood for some wholesome fantasy, our guide to the best Christmas movies on Disney Plus is sure to do the trick. Home to all your fairytale favorites, the child-friendly platform is bulging with heartwarming content that's (mostly!) suitable for the entire family.
We also recommend checking out our list of the best Christmas TV episodes—ideal for viewers who don't have time for lengthy film sessions. From Dr. Who's A Christmas Carol to Friends—The One With The Holiday Armadillo, there's plenty of one-off festive specials to enjoy in the run-up to the big day.
And once you've exhausted all of those, Amazon Prime is your next stop.
Best Christmas movies on Amazon Prime 2021
Love Actually
Love Actually—we've watched it a million times and still somehow haven't tired of it. Starring Hugh Grant and Martine McCutcheon (one of film's most iconic couples of all time), the 2003 British rom-com has gone down in history as one of the most famous Christmas flicks to come out of the noughties—and with good reason.
The movie follows the complicated lives of multiple London couples as they navigate their personal and professional worlds in the five weeks leading up to the ever-emotional festive season, culminating in an epic ending we promise not to spoil here. Prepare for laughter, tears, and a hearty helping of 'aww' moments.
---
The Holiday
For folks looking for a bit of sun to escape the December darkness, The Holiday may just do the trick. The 2006 classic sees Amanda (Cameron Diaz) abruptly swap her stunning California mansion with the Surrey cottage of Iris (Kate Winslet), in the hope of escaping her troubled love life for the Christmas season. With supporting actors Jack Black bringing the humor and Jude Law bringing the heat, there's lots to love with this feel-good Christmas movie. And with the snowy English countryside being a key feature throughout, we vote that Surrey deserves a spot on this list for the best UK staycations this December.
New Year's Eve
If you like the sound of Christmas in New York with a bunch of celebrities, New Year's Eve is for you. With appearances from Halle Berry and Jessica Biel to Hilary Swank and Zac Efron, the cast of this 2011 festive comedy-drama looks like it's been plucked straight from a Hollywood red carpet—and we're living for it. Like Love Actually, New Year's Eve follows the stories of multiple people as they navigate different problems in the run-up to the final night of December. Unlike its British counterpart, however, it didn't exactly receive rave reviews from viewers when it first hit the box office. Many critics blasted its weak and boring plotline, with the Telegraph naming it one of the worst films of 2011. Ouch.
A Bad Moms Christmas
As the sequel to the 2016 Bad Moms, A Bad Moms Christmas sees Mila Kunis, Kristen Bell, and Kathryn Hahn reprise their roles as overworked mothers for the upcoming festive season. The 2017 flick sees Amy, Kiki and Carla navigate the stresses of dealing with their own moms over Christmas—all while trying to create the picture-perfect holiday for their families. Expect hilarious hijinks, fuzzy moments, and, of course, parenting truths.
Deck the Halls
Deck the Halls is every Christmas decorator's dream—or nightmare, depending on how you look at it. Starring Danny Devito and Matthew Broderick, this 2006 family film sees suburban dads Danny and Steve compete to make the houses shine so brightly that they can be seen from space. Sex and the City fans will also be delighted to see Kristin Davis, who plays Steve's wife Kelly, join in on the fun. Bring your sunglasses, it's going to be a blinding experience.
Christmas with the Coopers
Christmas with the Coopers (or Love the Coopers, if you're in the US), is another must-see festive flick to hit Amazon Prime this month. Starring Diana Keaten and John Goodman as soon-to-be-divorced Charlotte and Sam Cooper, the 2015 film sees four generations of an extended family reunite for a slightly unconventional holiday celebration. It's also narrated by a dog, who just so happens to have the same voice as Steve Martin. What a coincidence.
New Christmas movies coming to Amazon Prime in 2021
Christmas with the Kranks—2004
Jamie Lee Curtis fans, this one is for you. The Freaky Friday star is at peak form in Christmas with the Kranks, a 2004 festive flick about a married couple who choose to escape the holiday stress by taking a cruise in the Caribbean instead. They're almost immediately labeled social outcasts by their neighbors, who refuse to accept their decision and force them to celebrate the occasion anyway.
Coming to Netflix November 1, 2021
It's a Wonderful Life
If you've never seen this Christmastime classic, you're missing out. It's a Wonderful Life was released back in 1946 (yep, it's a black-and-white film) but continues to connect with audiences all around the world to this day. The plot follows the story of George Bailey, a young man who, disillusioned with life, considers ending it altogether. His perspective shifts, however, when meets his guardian angel, who tells him what the world would have been like if he had never existed.
Coming to Netflix November 1, 2021
Emma is a news writer for woman&home and My Imperfect Life. She covers the Royal Family and the entertainment world, as well as the occasional health or lifestyle story. When she's not reporting on the British monarchy and A-list celebs, you can find her whipping up vegan treats and running the roads to cheesy '90s pop music...but not at the same time, obviously.