Anne Hathaway reveals she was the NINTH choice for The Devil Wears Prada lead, urging fans to 'never give up'
Anne Hathaway shocked The Devil Wears Prada fans with her admission that she almost didn't land the iconic role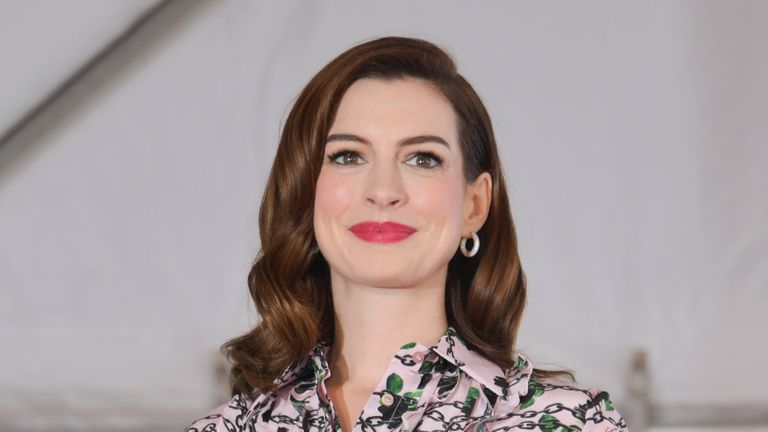 (Image credit: Rodin Eckenroth/Getty Images)
By Emma Dooney
Anne Hathaway has revealed that she was the ninth choice for the lead role in The Devil Wears Prada, during a recent appearance on Ru Paul's Drag Race. 
The Oscar-Award winning actor shot to international fame following her performance in the 2006 film, in which she played Andy Sachs, the unlikely assistant to the editor-in-chief of Runway, a high fashion magazine. 
Despite floundering her job interview with Miranda Priestly, who was played by Meryl Streep and based on Vogue editor Anna Wintour, Andy lands the position almost instantly and is thrown headfirst into the cutthroat industry of luxurious clothing.  
However, unlike her character, who seemed to breeze her way into her new job, Anne had to compete to secure the role of aspiring journalist Andy.  
More from woman&home:
• Best pillow for a comfortable, pain-free night's sleep
• Best scented candles for a warm and cozy home this winter
• Best kindles for digital book lovers - we help you decide which one to buy
"I will give you some tea: I was the ninth choice for Devil Wears Prada," she admitted, when asked by drag queen Rosé what role she 'had to fight tooth and nail for.'
Rather than be discouraged by this, Anne used it as motivation to always persevere with her dreams. 
"But I got it! Hang in there, never give up," she told the contestants during the remote appearance. 
Rachel McAdams had reportedly been the original choice to play Andy, but had turned down the offer multiple times. Still riding the high of her success from the 2004 romantic drama, The Notebook, the actor wanted to pursue less 'mainstream' projects at the time. Other candidates included Juliette Lewis and Clare Danes, with Anne's name far down on the list of potential Andys. 
"She (Anne) campaigned for this part," said Elizabeth Gabler, one of the film's executives, in a 2016 interview with IndieWire. The media powerhouse, who is now president at Fox 2000 Pictures, had difficulty convincing the studio of Anne's fanbase. 
"She (Anne) knew she wasn't the first choice. She didn't just wait for it. She came in and gave notes on the script about the third act. She's really smart, she knew she would be great in it."
After such a tough hustle, Anne was understandably elated when she was offered the part. She recalled her reaction to the exciting news in 2016, on the tenth anniversary of the film's release. "I was putting on a shirt. I had some buddies over. I remember running out in my living room, half-dressed, screaming: 'I got The Devil Wears Prada! I got The Devil Wears Prada!'" 
The five other names on this mysterious casting list have not yet been revealed, but with Anne wowing critics with her performance in the cult film, we think it's safe to say the first choice isn't always the best choice.