Lady Gaga announces a studio designed to give artists a place to, 'create without rules'
The Studio by Klarna X Haus Labs is coming...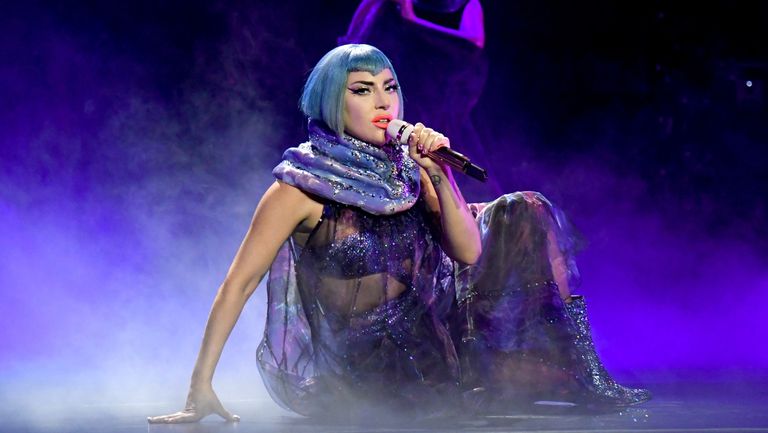 (Image credit: Kevin Mazur/Getty Images for AT&T)
Lady Gaga is continuing to surprise us. Along with scoring a starring role alongside Adam Driver in the upcoming film House of Gucci, she also just announced the opening of a studio dedicated to supporting emerging artists.
As the founder of the color cosmetics brand HAUS LABORATORIES, Lady Gaga partnered with the banking brand Klarna to develop The Studio, which will serve as an "incubator" for emerging talent and artists to experiment and create.
Based in Los Angeles, The Studio was originally designed for content creation and creative experimentation for Lady Gaga, the Haus of Gaga, and HAUS LABORATORIES teams, but evolved into a safe space for artists.
Emerging artists will be able to enjoy a full sound stage and is decorated with custom guitars and a piano from Lady Gaga's past tours. There is also a 'Glam Room' for makeup prep, providing a space to test out the best mascara, as well as the Klarna Smoooth Lounge that features interactive elements to help enhance the content creation experience.
You'll also notice a fragmented mirror theme present throughout the space, which represents the varying approaches to self-reflection and the beauty within.
Lady Gaga is excited about the space and believes this will help artists create freely.
"As we continue to grow as a brand, we felt it was important to create a space of love and freedom that people in our community could come to and feel free to create without rules," said Gaga. "We wanted to give them the tools they need to do so."
Makeup has always been an important factor in Lady Gaga's life, which was another influencing factor in creating this studio.
"From a young age, makeup gave me the ability to invent myself and transform however I felt comfortable," said Gaga. "At Haus Labs, we see it as a tool to define your own beauty, whatever that means to you."