Which diet is best? Here's what to consider when giving your meals a healthy upgrade
If you're wondering which diet is best for you, it's important to remember that a nutritious eating regime is one that is sustainable and leaves you feeling good...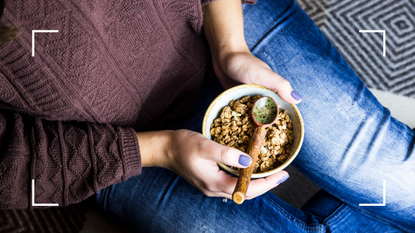 (Image credit: Getty Images)
Lacking energy? Want to lower your blood pressure? Keen to lose weight in a healthy, sustainable way? Perhaps you're considering which diet is best to achieve your health goal. However, it may be the case that committing to a set eating regime isn't necessarily the answer to what your body needs. Perhaps it's more about giving your meals a nourishing upgrade by adding in fresh ingredients and filling your plate high with all the nutrients that will fuel you throughout your day.
So, if you're wondering 'which diet is best for me', we've called on the experts to explain what to consider—because in most instances there's no need to embark on a highly-restrictive eating regime that risks nutrient deficiency—and help you establish if there's a more effective way to build some healthy balance when it comes to mealtimes. They likewise reveal which are the best foods to add to your shopping list if you're researching how to lose a stone in a month, as well as if you're seeking to lower high cholesterol and high blood pressure. Additionally, we've taken a look at some of the most popular meal plans around, like the Mediterranean diet and the paleo diet, and have detailed what you should beware...
Which diet is best? Here's what you need to consider
"General healthy balanced eating works for the majority of people, as it helps to regulate blood sugar levels, improve mood, and sustain your weight once a healthy weight is reached," says Holly Zoccolan, nutritional health coach and founder of The Health Zoc. "It also works to reduce stress and anxiety around eating. When you follow a particular diet, although you might initially lose your desired amount of weight, in the long term you are likely to regain it."
Indeed, if your goal is healthy, sustainable weight loss, you need to beware crash diets. "The safest and healthiest way to lose weight is making small, healthy changes to your diet and lifestyle that you are likely to stick to as a permanent change, especially once you see the positive effects to both your physical and mental health," explains nutritionist Rob Hobson, who also notes that healthy eating isn't a one-size-fits-all approach. "However, small changes don't necessarily work for everyone and some people prefer to try a diet as they like the structure and end goal. The thing to remember with a diet is that the only one that works is the one you can stick to." Don't forget, also, about the importance of exercise like strength training.
Aisling Moran, a nutritional scientist at Thriva, points out that, while following a generally healthy diet is what's best for most of the population, there are some exceptions. "Emerging evidence points to a way to reverse type 2 diabetes through weight loss—meaning you can reach and hold normal blood sugar levels without medication," she explains. "Current research is looking into the different types of weight loss methods for reversing diabetes—mainly low-carbohydrate or very-low-calorie diets. But in both cases, it is important to work with a professional."
Additionally, Moran points to growing research showing that intermittent fasting—that's eating within a particular eating window, such as between waking and 6pm—could be an effective way to lose weight in a healthy, sustainable way. "There's evidence that eating earlier in the day and consuming the majority of your calories before the evening is also better for warding off the likes of heart disease," she adds. "But if you have a history of disordered eating, this style of restriction can be triggering."
5 popular diets—pros and cons
1. Mediterranean diet
Reasons to buy
+
Research has found it can boost brain function
+
Studies have linked it to improved heart health
+
It is a longer-term eating regime that can fit into most lifestyles
Reasons to avoid
-
Some of the foods it champions might be a bit more expensive
Science has frequently linked the Mediterranean diet to optimum physical wellbeing. There's evidence it can boost brain function and heart health, and it is also beneficial for women going through menopause. It is a way of eating based on the traditional cuisines of Greece, Italy, and other countries around the Mediterranean Sea—and it promotes the consumption of foods including vegetables, fruits, legumes, nuts, fish, and olive oil.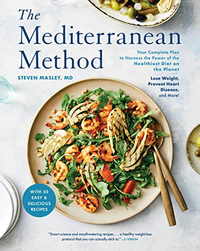 The Mediterranean Method: Your Complete Plan to Harness the Power of the Healthiest Diet on the Planet | Steven Masley |RRP: $14.69 / £10.99
Inside you'll find 50 recipes—including breakfasts, salads, sides and desserts—inspired by the nutritious cuisines of everywhere from southern Italy and France to Spain and Greece.
2. Ketogenic diet
Reasons to buy
+
Research suggests it could aid long-term weight loss
+
It features lots of 'healthy' fats
Reasons to avoid
-
There's a risk of side effects including fatigue, headaches and mental fogginess
-
The low-carb element to the diet may mean you miss out on particular nutrients
The ketogenic diet involves drastically reducing carbohydrate intake and replacing it with fat. This puts the body into a metabolic state called 'ketosis' where it starts to produce ketone bodies out of fat to use as an energy source instead of carbohydrates. While it began as a medical treatment for refractory epilepsy, it is now claimed that it can improve general health and aid fat loss.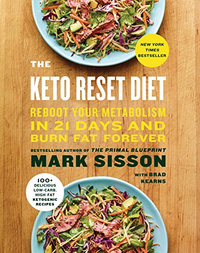 The Keto Reset Diet: Reboot Your Metabolism in 21 Days and Burn Fat Forever | Mark Sisson | RRP: $22.47 / £16.74
Compiles a step-by-step guide to adopting the eating regime and a shopping list of permitted foods, as well as meal plans and over a hundred recipes.
3. Paleo diet
Reasons to buy
+
There's an emphasis on consuming lots of whole foods
+
Because it cuts out processed foods, it could aid weight loss
Reasons to avoid
-
Eliminating grains and legumes may impact gut health
-
There's also the risk of nutritional deficiency from a lack of dairy
Proponents of the paleo diet believe that eating as our hunter-gatherer ancestors did 10,000 years ago may help you swerve many modern-day diseases. This means you will need to stick to unprocessed foods, like lean meats, fish, fruits, vegetables, nuts, and seeds. It also requires you to bid farewell to dairy, grains, and legumes, as well as sugar, sweeteners, and vegetable oils. Some ancient grains are, however, permitted.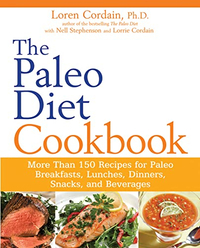 The Paleo Diet Cookbook: More Than 150 Recipes for Paleo Breakfasts, Lunches, Dinners, Snacks, and Beverages | Loren Cordain | RRP: $10.99 / £8.40
Features 150 paleo-friendly recipes, including breakfasts, brunches, lunches, dinners, snacks and beverages.
4. Anti-inflammatory diet
Reasons to buy
+
Reduces inflammation in the body, which could lower the risk of certain chronic diseases
+
Encourages consumption of a nutritious diet
Reasons to avoid
-
It is more time consuming since meals need to be made from scratch
-
The lack of dairy products could risk some nutrient deficiencies
The anti-inflammatory diet comprises of foods that focus on trying to reduce inflammation—like fruit and vegetables, as well as whole grains, lean protein, healthy fats, and spices. It also requires avoiding ones that increase it—like sugary and processed items. Particular compounds found in certain foods have been shown to have an anti-inflammatory effect, including the polyphenols, carotenoids, anthocyanins, and lycopene present in brightly colored fruits and vegetables.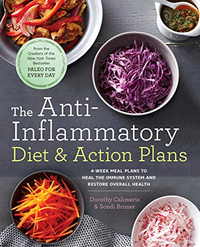 The Anti-Inflammatory Diet & Action Plans: 4-Week Meal Plans to Heal the Immune System and Restore Overall Health | Dorothy Calimeris & Sondi Bruner | RRP: $24.53 / £18.74
Find 130 anti-inflammatory recipes, as well as specific month-long meal plans to get started.
5. Whole 30 diet
Reasons to buy
+
The lack of processed foods could boost health
Reasons to avoid
-
There haven't been any clinical trials conducted on it
-
It is very restrictive and might not be sustainable to stick to
-
There is a great risk of nutrient deficiency
Created in 2009, the Whole 30 diet is a month-long eating regime. The concept of the diet is to eliminate foods that 'harm your health'. Once the 30-day 'reset' has finished, dieters are required to follow a re-introduction phase. Here, food groups are slowly re-introduced once at a time, to enable dieters to assess how these foods feel when they eat them. You're actively discouraged from weighing yourself or taking body measurements during the program. The idea is that this will help to shift focus from weight and encourage people to notice other benefits, such as reduced cravings and increased energy.
Which diet is best for losing weight and targeting belly fat?
While it might be tempting to adopt a particular diet for healthy, sustainable weight loss, Zoccolan explains that making some tweaks to how you fuel your body would actually be more beneficial in helping you achieve this goal. "I would recommend eating three balanced meals day that are packed full of healthy fats, good quality protein and fiber to satisfy your hunger," she recommends. "Focus on nourishment over calories, and eating better not less." This includes, for instance, starting your day with a gut health-boosting breakfast that will balance your blood sugar levels and keep you fuller for long, like yogurt with live cultures, nuts, seeds and berries.
Moran agrees that if you focus on fuelling up on lots of nutrient-rich foods, it will naturally displace other food types that are less beneficial to your goal. "Fill up most of your shopping basket with fruit, vegetables and minimally processed foods," she suggests. "Cooking more at home also means you have better control over what you're eating. Think about some quick meals you'd like to make for the week ahead of time, such as a stir fry. Additionally, try to be mindful when you eat—eat slowly and stop eating when you're full."
David Wiener, a training specialist at Freeletics, points out that healthy, sustainable weight loss can, at its core, be achieved through eating well and regular exercise—like at-home workouts—provided you're in a calorie deficit. "A good rule of thumb for healthy weight loss is a deficit of approximately 500 calories each day, based on a starting point of at least 1,200 to 1,500 calories a day for women and 1,500 to 1,800 calories a day for men," he explains. "It can be unhealthy to take in less than that per day." However, for those who find calorie counting can lead to a negative relationship with food, then another approach might be best.
Which diet is best for high cholesterol?
If you're suffering from high cholesterol, there are certain foods that can help lower it. "Items included on the Mediterranean diet are particularly beneficial," says Moran. "This includes lots of vegetables, fruit, legumes—like chickpeas—beans, nuts, whole grains and oily fish. It is also high in unsaturated fats, like olive oil and usually includes low amounts of meat, dairy, and alcohol."
Additionally, there are some great specific nutrients and compounds you should make sure you're getting onto your plate. "Phytosterols have a similar structure to cholesterol, so they compete for absorption. This helps lower cholesterol levels by increasing the amount of cholesterol lost through excretion," explains Moran. "They are found in foods like broccoli, corn, lettuce, berries, bananas, beans, lentils, whole grains and almonds. Foods like vegetable oils are also sometimes enriched with phytosterols, and some yogurts, yogurt drinks and milks may also be fortified with the compound." Moran adds: "Soluble fiber, helps to 'mop-up' LDL cholesterol, lowering your levels. Oats are a great source."
Which is the best diet for high-blood pressure?
"People with high blood sugar should focus on adding in high fiber foods such as fruits and vegetables, nuts, seeds and avocados," suggests Zoccolan. "I would also recommend reducing sodium intake to between 1500-2000mg per day, as well as adding in potassium-rich foods such as bananas and melon. Ensure your diet is full of omega-3 rich foods such as salmon, chia seeds and salmon to reduce inflammation in the body."
Moran notes that the aforementioned Mediterranean diet has also been found to help lower blood pressure to healthy levels, and so has the DASH diet. "It stands for Dietary Approaches to Stop Hypertension, and was created by the National Heart, Lung and Blood Institute to address the increase in the number of people experiencing high blood pressure," she explains. "It's similar to the Mediterranean diet, but there's also a big focus on salt intake—it limits the amount of sodium to 2300 mg, approximately a 1 teaspoon of salt—since research clearly shows a direct link between a diet high in sodium and high blood pressure. Choosing more whole foods, cooking at home, and replacing salt with other seasonings—like herbs and spices—are great ways to lower your salt intake."
What are the dangers of diets—could intuitive eating be more beneficial?
"Restrictive eating may cause an unhealthy relationship with food," warns Zoccolan. "Obsessive calorie counting can lead to anxiety, hormonal imbalances and hair loss amongst other problems." Ironically, there's also the risk of weight gain. She notes: "When you have rigid or restrictive thoughts around food, it can lead you to crave certain foods that you deem to be 'bad' and then binge on those foods. Finding a healthy balance with food means eating a variety of food groups which include protein, healthy fats, complex carbohydrates and fiber, that will ultimately fuel our body."
This is where intuitive eating, where you tune into your body's fullness and hunger cues, may help. "This is all about reconnecting with your body's natural signals," explains Moran. "While no foods are 'off-limits', intuitive eating does emphasize eating a healthy diet—pay attention to what makes your body feel good. What foods make you feel strong and healthy? Does your diet give you the energy you need to do the things you love?" However, if you still struggle with this—and often find yourself, for example, falling into an emotional eating trap—then it could be best to seek guidance from a professional.
---
w&h thanks Holly Zoccolan, nutritional health coach and founder of The Health Zoc, Aisling Moran, nutritional scientist at Thriva, nutritionist Rob Hobson, who is working with British Apples and Pears, and David Wiener, training specialist at Freeletics, for their time and expertise.
Sign up to our free daily email for the latest royal and entertainment news, interesting opinion, expert advice on styling and beauty trends, and no-nonsense guides to the health and wellness questions you want answered.
Lauren is a freelance writer and editor with more than six years of digital and magazine experience. In addition to Womanandhome.com she has penned news and features for titles including Women's Health, The Telegraph, Stylist, Dazed, Grazia, The Sun's Fabulous, Yahoo Style UK and Get The Gloss.
While Lauren specializes in covering wellness topics—ranging from nutrition and fitness, to health conditions and mental wellbeing—she has written across a diverse range of lifestyle topics, including beauty and travel. Career highlights so far include: luxury spa-hopping in Spain, interviewing Heidi Klum and joining an £18k-a-year London gym.