Sunday Blues: How To Take Back Your Sunday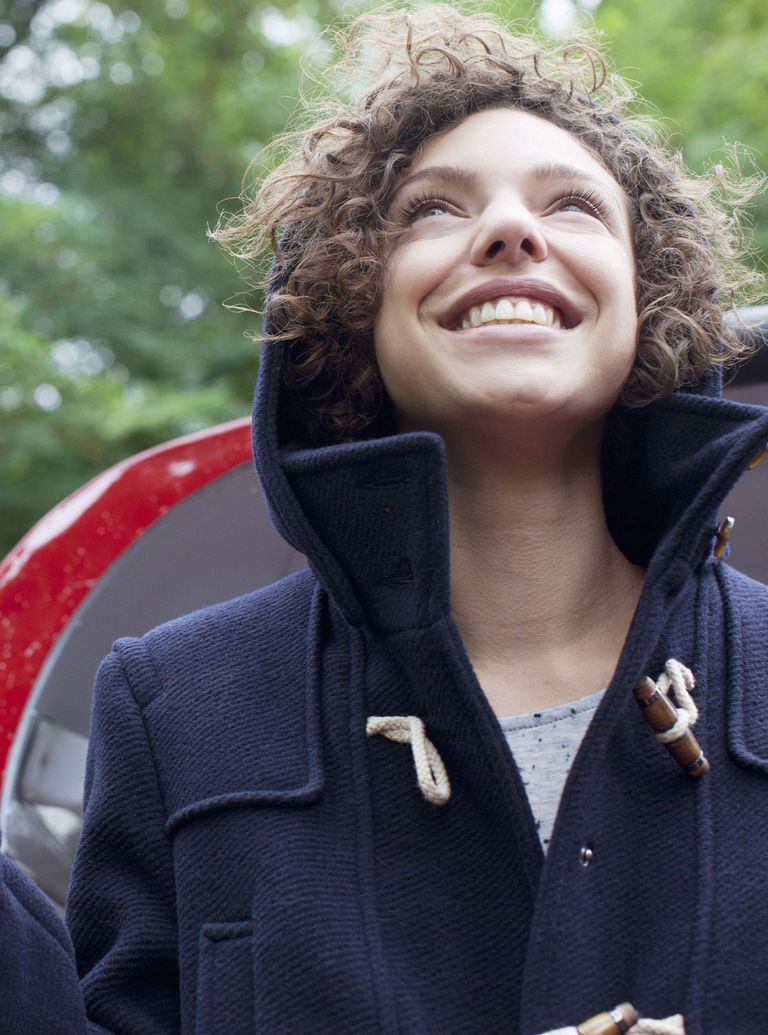 (Image credit: Rex Features)
Rather than cramming more into our hectic lives, it's time to relax and learn how to do nothing!
Whether it's been a jam-packed weekend or the most relaxing Saturday and Sunday you've had in a long time, it's impossible to avoid the cloud that descends every Sunday night - those dreaded Sunday blues. With many people experiencing the 'Sunday blues' regularly, anxiety can lead to a terrible week, before it's even really started. If you're prone to the blues, we've got the tips you need to shake off those dreaded Sunday blues and give your weekend the lift it needs...
Rather than cramming more into our hectic lives, it's time to learn how to do, well, precisely nothing, actually...
Our experts:
Cecilia d'Felice is an award-winning clinical psychologist and author of 21 Days To A New You (Orion)
Clare Evans is a time management expert and author of Time Management For Dummies (John Wiley & Sons)
Julie Hurst is a hypnotherapist and psychotherapist, as well as director at worklifebalancecentre.org
Click through to find out what you should do this weekend to keep the Sunday blues at bay...
Sunday Blues : Do Sunday on a Saturday
It's often the case that we do fun things on a weekend, and save the errands for a Sunday. Try switching it up, and see if you notice the difference come Monday morning. HOW DOES IT WORK? Doing something you don't want to only reinforces the blues, and leaves you feeling worn out before the week has even begun. TRY THIS Take care of chores and commitments on a Saturday, and leave your Sunday free to do, well, whatever you want! We promise you'll feel all the better for it instantly.
Sunday Blues : "Me" is not a dirty word
The pressure to make time for yourself can often squeeze the most important thing off your list – you. It's time to get selfish. HOW DOES IT WORK? No matter how much you love your friends and family, 
if you don't look after yourself first, you'll have nothing left to give. Every so often, make your priority giving yourself the resources to cope with life's demands. TRY THIS Reclaim the word selfish and make it a positive. You should see it as an act of altruism because by serving your needs first, you'll have more unconditional time to offer others.
Sunday Blues : Relish the moment
With texts and emails filling all the empty minutes we used to have, even at weekends, it's never been so important to stop and savour the special little moments that can escape unobserved. HOW DOES IT WORK? If every happy moment is viewed through a camera lens or with a BlackBerry glued to your ear, you might as well be experiencing 
it second-hand. The more you are completely present, live in the now and are grateful for what you have right that second, the more you'll find that time extends in your favour. TRY THIS We love our iPads and smartphones, but on the rare occasions you're unreachable, isn't it rather thrilling? If you want to have 30 minutes to yourself, turn off all your electronic devices. It will instantly focus your awareness on the here and now.
Sunday Blues : Become a forward thinker
Going into work on a Monday feeling stressed can be easily remedied with some simple forward planning, so you can spend the weekend doing what you should be doing - having fun! HOW DOES IT WORK? Anticipating any challenges early next week on a Friday will allow you time to plan around them. Leaving work without a care in the world, whilst tempting, will result in everything piling up around you and a very stressful Monday! TRY THIS Before you leave work on a Friday, prep your desk so you're ready to go on Monday morning. Create a specific to-do list and tag emails that require attention. This way, you can finally let go and enjoy your weekend.
Sunday Blues : Plan your downtime
Whether it's an hour of Pilates in the morning, or feet up with your favourite box set at night, we all have things we want and need to keep us happy, healthy and sane. But with our ever-busier schedules, it's often these simple pleasures that get shunted off the radar. If this keeps happening, grab your diary and make a date – with yourself! HOW DOES IT WORK? If you take time to think about how you want to spend your day, you can actually shape your reality. It's much harder to tell your friend you're busy on Saturday morning when you've only vaguely thought about what you'd like to do, but if you've set yourself an appointment and decided that at that time you will be watching the last episode of Prison Break, you'll be more inclined to find a different date that suits you. TRY THIS In your diary, map out times throughout month that you want to devote to your own interests. Schedule those appointments as if they were important meetings and promise 
to stick to them religiously.
Sunday Blues : Wind down your way
You've ring-fenced your downtime, but whenever you try to relax, it eludes you. Sound familiar? For most of us, it's difficult to switch off. Anyone who's tried meditation but spent the session mentally compiling the shopping list will tell you that. The answer is to get focused. HOW DOES IT WORK? Losing yourself in one single, enjoyable activity will keep busy minds ticking over and will stop them focusing on the stresses and strains of the day. Doing this will also replenish your energy levels, leaving you ready to face the next task on the horizon. TRY THIS Find something that really absorbs you, that you can dip into for ten minutes or immerse yourself in for an hour. It could be a riveting novel, time to read woman&home, doing a quick brainteaser or an online game, or even something physical like a short yoga sequence. Find more wellbeing tips
Sunday Blues : Give your Sunday night a boost
Do you find that your Sunday evenings fly by, leaving you completely unprepared for another week of work? It could be down to the way you're using your time. For example, and evening in front of the sofa isn't necessarily the most efficient way to relieve those Sunday blues. HOW DOES IT WORK? Choosing to do something active will leave you feeling mire satisfied and happier than a passive evening. Your mind has less time to allow worries and working stress to get to you. TRY THIS Take up a new class on a Sunday evening - something that will leave you looking forward to that time of the week, rather than the usual dread you feel!