Satisfying Healthy Snacks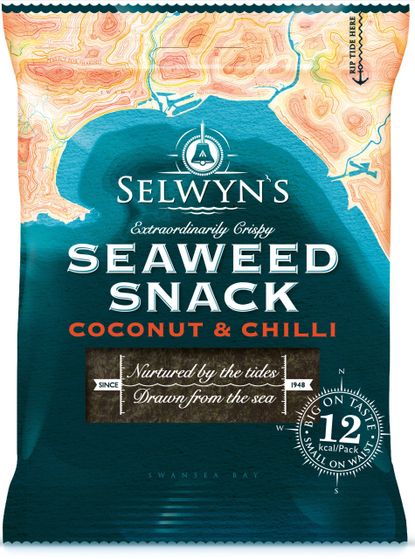 woman&home newsletter
Sign up to our free daily email for the latest royal and entertainment news, interesting opinion, expert advice on styling and beauty trends, and no-nonsense guides to the health and wellness questions you want answered.
Thank you for signing up to . You will receive a verification email shortly.
There was a problem. Please refresh the page and try again.
Banish that late night binge in 200 calories or less with our pick of the best healthy snacks
Healthy snacks to keep you satisfied until supper!
We all know the feeling - it's 4pm, lunch feels like a distant memory and your tummy starts to grumble with hunger. You know you can't wait until dinner but your only option is to dip into the biscuit tin to tie you over until your next meal.
The problem with reaching for a sugary snack is that your energy levels may peak temporarily, but then are likely to crash, leaving you more tired and sluggish than you were to begin with. Not only that, but high carb and sugary foods don't really fill you up, which is why we often don't stop at just the one biscuit. Need more convincing? Those bad-for-you treats also damage your waistline and over time can really add on the pounds!
Healthy snacks can help you not overeat at meals and maintain your physical and mental energy, plus keep your metabolism going throughout the day which in turn can help you shed those unwanted pounds.
But don't despair - if you're prone to snacking mid-afternoon then our round-up of healthy afternoon snacks will combat the daily sugar craving and help you maintain a healthy weight.
By eating the right snacks, you can satisfy your huger pangs and taste buds, while keeping your weight in check. From nutritious sunflower seeds to tasty popcorn, there's plenty to help keep the snack attacks at bay - and your body at a healthy weight.
Why not keep our list of healthy afternoon snack ideas to hand when you next go shopping, or print this out to keep at your office desk as a reminder to eat healthily. The easier you can make it for yourself, the less likely you are to reach for the biscuit tin!
It's also worth staying mindful of your main meal portion sizes to avoid adding extra pounds. We recommend you stick to healthy snacks of 200 calories or less to really aid weight loss. Get ready for a healthier you with our pick of the best healthy afternoon snacks...
Selwyn's Seaweed Snack
Selwyn's have brought out several different flavour selections of their Seaweed Snacks - honey and sesame, salt and vinegar and coconut and chilli. At 12 calories a packet, these are the ultimate healthy snack. They contain plenty of calcium, fibre and iodine which all promote a healthy digestive system. Not only are they delightfuly moreish, they're good for you too - it'll be hard to stop after just one packet!
Healthy Snacks: Marks and Spencer - Sour Cream & Chilli Lentil Curls
Marks and Spencer - Sour Cream & Chilli Lentil Curls

 When a craving for crisps comes knocking reach for these lentil curls instead. They taste just like the real deal but contain only 2g of fat. One packet of these little tasty treats from Marks and Spencer (opens in new tab) and you're cravings will be well and truly gone. They also come in Smokey Bacon flavour, delicious! What's the damage? One 22g pack contains just 90 calories! Keep reading to discover more of our favourite healthy snacks...
Healthy Snacks: Bounce Natural Energy Ball
Bounce Cashew & Pecan Protein Ball When a paltry handful of cashews won't cut those afternoon cravings, the Bounce Ball is a welcome alternative. It's the great spongey texture and nutty taste of your favourite cakey treat without having to grab for the bad stuff. When it comes to flavour, you will be spoilt for choice with options including the coconut and macadamia protein ball, spirulina and ginseng and almond and fudgie walnut. How much? One 42g protein ball packs a mere 180 calories. Buy them online now at Holland & Barrett (opens in new tab)
Healthy Snacks: Snapz Apple Crisps
Swap potato for apple crisps and tick off one of your five-a-day. Snapz pick the apples fresh from their orchard, wash, slice then leave to dry naturally for a wonderfully crunchy snack that's gluten-free too. Available from Waitrose (opens in new tab). How much? 50 calories per 13g pack
Healthy Snacks: Itsu Crispy Seaweed Thins
Japanese restaurant chain, Itsu (opens in new tab) (opens in new tab) has the solution for those salty cravings: seaweed strips roasted in olive oil and sea salt. Delicious and just 32 calories. Stock up now. How much? One packet is just 32 calories - snack away!
Healthy Snacks: Whole Earth Peanut Butter
A good quality peanut butter and a few oatcakes is all you really need in your desk drawer come 4pm. The oatcakes offer slow-release carbohydrate so they're much better for energy levels than bread, while Whole Earth's peanut butter (opens in new tab) is packed with protein. Add a couple of slices of banana if you're really hungry. Or, try 1 apple, sliced, with 1tbsp peanut butter: A potent combo of fibre, antioxidants and protein. How much? 1tsp on an oatcake.
Healthy Snacks: Vegetable Crisps
Cook up some vegetable crisps at home to beat savoury cravings. Simply thinly slice a few of your favourite root vegetables (parsnip and beetroot work well), drizzle with a tiny amount of olive oil and add a little salt before baking. A small handful should do the trick! How much? Around 25g. Just like a small packet of crisps.
Healthy Snacks: Pumpkin Seeds
Research suggests that we lose interest (and therefore snack less) if a food is tricky to eat. A handful of unshelled pumpkin seeds should keep your attention long enough to provide a Zinc boost. Not only good for the skin but beneficial to the immune system too. How much? A handful.
Healthy Snacks: Edamame Peas
Fresh protein-filled produce like edamame peas is the ideal snack. Put simply, it fills you up without overloading on calories. Research also suggests combining protein with natural carbohydrate will increase energy and keep you feeling fuller for longer. Stock up on a handful of unshelled edamame peas with a slice of fat-free Turkey breast instead of that fizzy drink. Your body will thank you for it. How much? A handful of fresh unshelled peas (minus the salt).
Healthy Snacks: Carrot Juice
Ever heard that hunger is often confused with thirst? Well it's true. Keeping your fluid levels up should help with hunger pangs. Aim to drink a litre and a half of fluid (water's best) every day to prevent dehydration. If you're still in need of a treat towards the end of the day, sip on a small glass of carrot juice rather than something fizzy. It contains less calories than other juices, helps with weight-loss and even helps slow down the ageing process thanks to the Vitamin A. How much? One small glass.
Healthy Snacks: Almonds
Got the mid-morning munchies? A handful almonds and an orange should be enough to satisfy you until lunch and are much healthier than reaching for the biscuit tin. High in omega-3 fatty acids, almonds are good for your heart and help to keep cholesterol low. Oranges are rich in vitamin C and are also a cholesterol-lowering prebiotic fibre. How much? 12 almonds
Healthy Snacks: Frozen Yogurt
Next time you're planning a film night, pick up a tub of frozen yoghurt. A scoop or two with a handful of fresh berries is a far better option than traditional ice-cream or a chocolate grab bag. Just make sure you put it back in the freezer before the film starts. Eating in front of the TV means you're likely to over-snack as your brain is distracted. How much? One or two small scoops.
Healthy Snacks: Feta Cheese
Feta has the least calories of all the cheeses, plus it's packed with calcium which is not only vital for healthy bones, but also helps burn fat. A 30g portion has just 79 calories. Stave off hunger pangs for longer by spreading on an oat cake or eating with a few grapes. How much? 30g on its own or with an oat cake.
Healthy Snacks: Avocado
Avocado is a real superfood that's often shunned due to fat content. But all fats aren't equal. Unlike saturated or trans fats (the really bad stuff), the good fats found in avocado can really help with that mid-afternoon slump by boosting your mood and fighting fatigue. How much? Mash half an avocado on to an oatcake.
Healthy Snacks: Skinny Latte and Biscotti
Mix a yummy biscotti with a skinny Latte. This combination feels like a naughty treat, but is full of protein, calcium and fibre. How much? 1 biscotti and 1 skinny Latte