Medical professionals left 'staggered' as new NHS plan reveals focus on 'prevention' over hospital care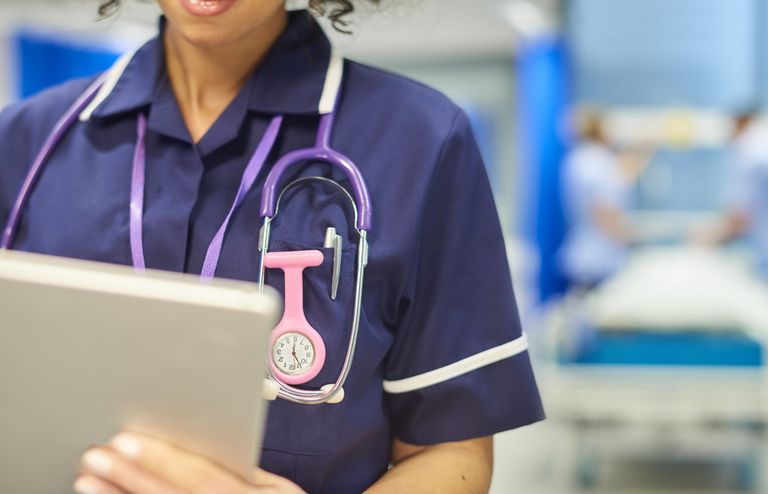 By Amy Hunt
A new, 10-year plan for the future of the NHS has today been unveiled, revealing that the focus will be on 'preventing' medical conditions.
According to the BBC, the areas which will see the biggest funding increases will be mental health, community care, and GPs, in order to help save '500,000 lives', including everyone from babies, to those in old age.
These areas will be receiving a third of the extra £20billion that will be given to the NHS in upcoming years, with NHS England chief executive Simon Stevens claiming it is a "practical route map" for the next decade of care.
However, it means that hospitals and urgent care will not be receiving as much money, despite the fact that they currently use up about half of the £114 billion budget.
The aim of the new plan is to reduce the reliance on hospitals and emergency departments. Currently, these areas are some of the most over-stretched and under-resourced of the entire NHS.
There is currently a huge staffing crisis within the health service. And in fact, many trusts across the country are consistently missing their targets for timely care - e.g, patients receiving cancer care within 62 days - due to the issues.
Medical professionals have voiced concerns that the lack of funding could be even more harmful to hospital care in the NHS, particularly during the difficult winter. Dr Nick Scriven, president of the Society of Acute Medicine, said in a statement yesterday: 'While any plans to improve services across the NHS are always welcome, I am staggered that the key priorities released a day early by the Prime Minister overlooked acute and emergency care and hospital capacity.
'The full plan to be released tomorrow will come on the day many health systems will be on black alert – the highest level of pressure on hospitals – so here's hoping all will change.
'The harsh reality right now is that the NHS is at least 3,100 beds short of what it required last winter, more than 45% of consultant posts are unfilled along with 11.6% of nursing posts and the proposed green paper on social care is nowhere to be seen."
Dr Jennifer Dixon, chief executive of the Health Foundation thinktank, also said that while the plans were "ambitious", they will be difficult to implement.
She toldThe Guardian, "This is a pragmatic plan with an ambitious vision to improve NHS care, but making it a reality will be extremely tough given growing pressures on services, widespread staff shortages and continued cuts to other parts of the health and care system."
So what NHS services will receive the extra funding?
The BBC has explained that the money will help to pay for new cancer testing centres, to help people get early diagnoses, more community support to help patients recently discharged from hospital, mental health support in school and healthy living programmes, amongst other initiatives.
The idea is to prevent diseases such as cancer, heart disease and strokes, and to get them spotted earlier, in order to relieve pressure on hospitals in the long run.
Prime Minister Theresa May's extensive plan will be revealed in full later on today (Monday 7th January).