Gwyneth Paltrow reveals she had Covid-19 'early on'
Gwyneth Paltrow has opened up about the long-term effects of Covid-19 on her health in a recent blog post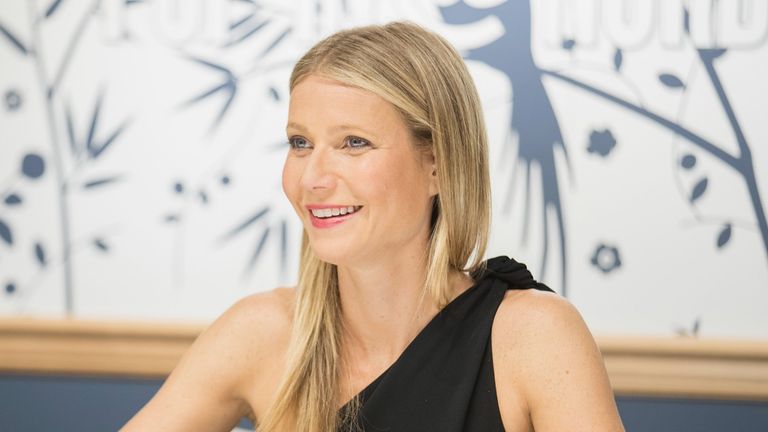 (Image credit: Mat Hayward/Getty Images for Nordstrom)
Gwyneth Paltrow has revealed that she had Covid-19 'early on' in a recent blog post about her New Year's detox plan. 
The Oscar-winning actress updated fans on her recent health issues on her wellness website, Goop, sharing the virus's lasting effects on her body. 
"I had Covid-19 early on, and it left me with some long-tail fatigue and brain fog," the naturopathic guru wrote. She took tests in January, which "showed really high levels of inflammation" in her body, and was told by her doctor friend "that this was a case where the road to healing was going to be longer than usual." 
Gwyneth has been taking extra caution with her lifestyle as she works to regain her health. She revealed that she has been fasting every day until 11 am, and following a plant-based/keto diet. 
More from woman&home:
• Best pillow for a comfortable, pain-free night's sleep
• Best scented candles for a warm and cozy home this winter
• Best kindles for digital book lovers - we help you decide which one to buy
While this may sound strict to some, Gwyneth actually finds it to be refreshingly flexible. The mom-of-two is used to extreme dietary challenges, which she usually claims to have detoxing effects.
"I'm accustomed to cleanses," she wrote, reminding readers of "the straight-up six-day bone broth cleanse" she did last month. She describes her current plan as 'freewheeling' as it allows her to consume a wide range of foods and experiment more in the kitchen. 
"I've been cooking a lot, and some of it is really delicious," she said. Her new culinary endeavors have included 'little artichokes with stuffed herbs and garlic,' 'scallops with crispy capers and sage,' and even sugar-free kimchi. 
She is also avoiding stimulants like sugar and alcohol, opting for non-alcoholic gin in sparkling water when she's craving that Friday night feeling. 
As for supplements, the actress is taking a whole cocktail. She is currently prioritizing probiotics, which contribute to a healthy gut and B vitamins, fish oil, selenium, and zinc. 
While it is important to eat healthily, neither the Centers for Disease Control and Prevention nor the NHS has officially advised those who contract Covid-19 to change their diet.