Study suggests drinking green tea could be linked to a 'longer and healthier life'
Tea lovers listen up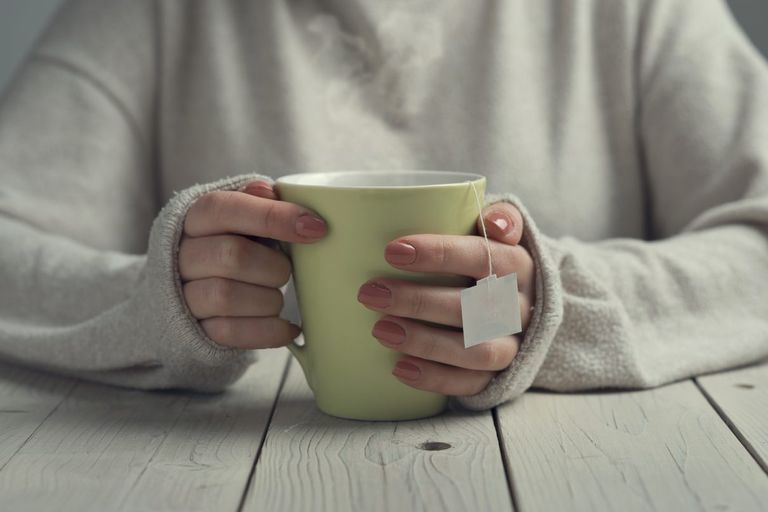 (Image credit: Getty Images)
There's nothing more comforting than settling down with a nice cuppa - but new research has found that a certain type of tea could be doing a whole lot of good for your body.
A recent study has found that reaching for green tea on a regular basis could help you live longer.
Chinese researchers found those who drink the tea (at least three times a week) were linked to having a longer, healthier life.
The team at the Chinese Academy of Medical Sciences in Beijing carried out the study.
They analysed the heart health of 100,902 people with no history of heart attack (opens in new tab), stroke (opens in new tab) or cancer. Participants were followed up for an average of 7.3 years, to ensure comprehensive findings.
Results found habitual tea drinks aged 50 develop coronary heart disease and stroke 1.41 years later than non-tea drinkers. They also live 1.26 years longer.
What's more, these tea lovers have a 22 per cent lower risk of dying from heart disease or stroke. As well as a general 15 per cent lower risk of death from all causes.
But the type of tea consumed does play a role.
Researchers found green tea was linked to an approximate 25 per cent lower risk of developing (and dying from) heart disease and stroke.
The team says the benefits of green tea can be pinned down to its high levels of polyphenols, which can protect against cardiovascular disease.
Wheres black tea - aka a builder's brew - is less beneficial as it is fully fermented. This means the polyphenols may lose their antioxidant effects.
It's also worth pointing out that black tea usually comes with milk. This may counteract the benefits of tea for the cardiovascular system.
The first author of the study, Dr Xinyan Wang, concluded, "Habitual tea consumption is associated with lower risks of cardiovascular disease and all-cause death.
"The favourable health effects are the most robust for green tea and for long-term habitual tea drinkers."
Time to put the kettle on!
Lizzie Thomson is a regular contributor to woman&home, and also contributes to Metro.co.uk, Ideal Home, Culture Trip, and Evening Standard, covering all things lifestyle.