Calculate what Christmas turkey size you need with our handy guide
Working out which turkey size you need this year has never been easier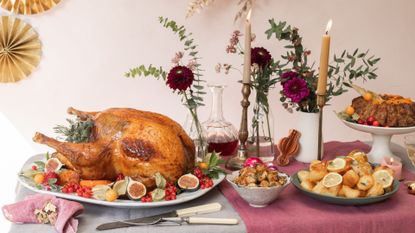 (Image credit: Future)
Working out which turkey size to buy, and how many people your bird will need to feed, can be stressful, particularly when you've already got plenty of things on your plate in the run up to the holiday season.
Whether you're planning a Thanksgiving feast or a traditional Christmas dinner, careful planning and tight timings are key to a successful meal. If you're not prepared, or you bag the wrong size turkey, you could end up with miniature portions or under-cooked meat. And even the best Christmas food can't save a terrible turkey.
So, to avoid any unnecessary chaos this Thanksgiving or Christmas dilemmas at dinner, we've put together a guide to working out exactly how big a turkey you'll need to feed all your guests, plus have a little leftover for the next day. Because let's be honest, Boxing Day just isn't Boxing Day without a stack of sarnies or turkey curry.
How to work out how many people your turkey will feed
Turkey size varies wildly, with some birds as big as 9kg. Those larger birds will easily feed a group of 24, with plenty of leftovers for the next day.
Tim Crowley, purveyor of top-quality meats from local butchers and suppliers in Suffolk through Crowley's of Suffolk, suggests that for uncooked turkey on the bone you should be looking at 350g turkey per person.
If you're celebrating Christmas or Thanksgiving with a smaller group, turkey crowns are the way to go. A turkey crown makes for a smaller, but no less tasty, feast without the worry of having mountains of extra food after the big day.
What turkey size will I need?
There's a rough formula for calculating what bird size you need:
If you're feeding up to 9 people, then you want to allow about 1lb or about 0.4kgs of turkey per person.
If you're hosting 10 or more guests then you want to allow about .8 of a lb, or about o.35kgs of turkey per person.
Don't worry, you don't have to do the turkey size maths! We've done the hard part for you. Listed below is the right turkey size to buy, depending on the number of people at your gathering. So all you have to do is pick up the best Christmas turkey , or a bird from your local shop or butcher, chosen based on the turkey size guide below.
Turkey size for 3-4 people: A 1.5-1.75kg / 3-4lb bird
Turkey size for 5-6 people: A 2-3kg / 5-6lb bird
Turkey size for 7-9 people: A 3-3.5kg / 7-8lb bird
Turkey size for 10-12 people: A 4-4.5kg / 9-10lb bird
Turkey size for 13-15 people: A 4.5-5kg / 10-11lb bird
Turkey size for 16-18 people: A 5.5-6.5kg / 12-14lb bird
Turkey size for 20-24 people: A 6.75-7.75kg / 15-17lb
Morley Butchers, a multi-award winning butcher in London, advise double checking the size of your oven before you purchase your turkey:
"Don't forget that a turkey is a large bird, so it's worth checking your oven size. Turkeys between 4 to 7 kilos will be between 15cm to 20cm high. Over 7 kilos and up to 10 kg, expect the height of the turkey to be between 20 to 25cm."
Top tips for choosing the right size and best quality turkey for Christmas
We spoke to Tim Crowley and turkey farmer Paul Kelly, of iconic turkey purveyors Kelly Bronze, to get their advice on how to choose the perfect turkey for your table this Christmas and Thanksgiving:
Check your turkey before purchasing - Tim Crowley advises "when choosing a fresh bird, ensure that there is no discolouration or bruising to the skin which should be dry to the touch" to get the best quality turkey this holiday season.
Spend a bit more on your bird if you can afford it - "I always say buy the best you can afford," says Paul. "Generally speaking the more expensive the turkey the more mature the turkey will be and come from a slower growing breed. Flavour comes with maturity. The saying 'the older the bird the better the flavour' is very true."
Consider buying a whole turkey, even if you're not cooking for many - "My top tip, especially in the current cost of living crisis, is to buy the whole turkey not a crown or joint," says Paul. "As a turkey farmer I can tell you whatever we cut off the bird we add onto the cost of the crown anyway, so the customer has paid for the whole bird anyway. If you have paid for it you may as well enjoy it!"
Get better stock with a whole bird - Paul adds, "with a whole bird you will get a far superior stock because of the carcass and dark meat that comes with the whole bird. In my opinion it's a no brainer!"
Finally, Paul revealed to woman&home that because of the events of 2022 so far it's never been more important to plan ahead and order or buy your turkey early this year if you can.
"Avian Influenza (Bird flu) is not making the headlines because of everything else that is going on, but 80% of the Christmas Goose flock in the country have died and hundreds of thousands of turkeys," Paul exclusively told woman&home. "There will be a big shortage if it carries on as it is now."
Tim told us that, "there is not a great deal to choose between a frozen turkey (carefully defrosted) and a fresh bird" so it's worth buying a frozen turkey and keeping it in your freezer this year, rather than waiting for the week before Thanksgiving or Christmas to purchase your bird when stocks might be low.
Sign up to our free daily email for the latest royal and entertainment news, interesting opinion, expert advice on styling and beauty trends, and no-nonsense guides to the health and wellness questions you want answered.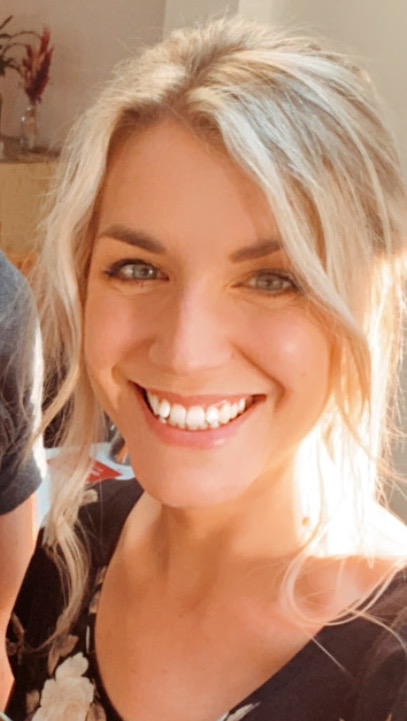 Digital Editor - Woman & Home
An internationally published digital journalist and editor, Rachael has worked as a writer and editor for both news and lifestyle websites in the UK and abroad including Metro UK, Homes & Gardens, Ideal Home, GoodTo.com, honey.nine.com.au and body+soul.
Rachael's published work covers a broad spectrum of topics and she has written about everything from the future of sustainable travel, to the impact of the coronavirus pandemic on the world we live in, to the psychology of colour.