The amazing M&S snow globe gin bottle isn't in a Black Friday deal but it's still selling fast—snag it here!
This iconic M&S snow globe with gin isn't in the Black Friday deals but there is a way to save money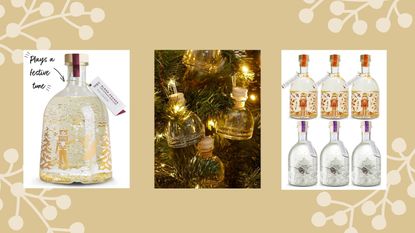 (Image credit: M&S)
M&S snow globe gin liqueur has finally returned to the shelves for the festive season, and there is a sneaky way you can save money if you buy it this weekend.
This year, so many brands have slashed their prices, from Boden Black Friday deals to The White Company's Black Friday sale—but sadly, M&S is one high-street brand that has decided not to participate in Black Friday deals.
M&S do have a pre-Christmas sale however and there are some amazing deals to be had.
Savings in the alcohol section are fantastic! You can save £30 if you spend £200 online or you can save £40 if you spend £250, and £60 if you spend £300.
So if you're after the M&S snow globe gin Black Friday deal, look no further—bulk buying is the way to go!
The most amazing snow globe gin bottle is probably the magnum clementine bottle. This brand-new gin liqueur is infused with 23-carat edible gold and silver leaf and has extra festive cheer as it lights up and plays a festive tune, making it a beautiful Christmas centerpiece or an impressive gift.
---
The Clementine flavored gin liqueur isn't the only option available in the store as M&S also sells a deliciously festive Sugar Plum flavored gin.
The Spiced Sugar Plum bottle tastes like mince pies and is the perfect festive treat to pair with either tonic water or prosecco. This flavor is a little more unusual but is the perfect accompaniment to add to the festive cheer and is certainly one of the more unusual gins to spike your cocktails with.
M&S also sells a variety of snow globe related products. You can now buy tiny bottles to decorate your Christmas trees, regular £20 bottles of 700ml, or the magnum bottles which are 1500ml.
All of these options are fantastic and are the perfect gift to give others or to treat yourself with.
---
And don't forget, the more you buy, the more you save—so stock up today before they're gone for good!