10 Butter Board ideas that nail TikTok's latest food trend this fall
From whipped pumpkin to maple bacon, these Butter Board ideas are as wacky as they are wonderful and they all taste as good as they look...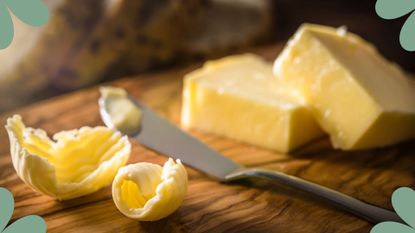 (Image credit: Getty)
We explore the latest food trend from TikTok, picking the best Butter Board ideas on the internet right now with expert advice on how to make them this fall...
Butter Boards have become an overnight sensation in the world of TikTok, with the hashtag for this brilliant and beautiful food trend reaching over 10.4 billion views in a matter of days.
The trend first took off online after TikToker Justine Doiron posted her onion, honey and edible flower version of a Butter Board, as inspired by a recipe from chef Josh McFadden. "I've never put this on a table without it prompting a lot of conversation and happy faces," Josh told Sunset, and we can see why.
The concept is based around a dinner party or social setting where guests can eat from the same board, prompting a more interactive manner of dining than simply spreading your own portion of butter on your own piece of bread. Similar to a charcuterie or cheese board, but requiring much less time and effort, the butter board is our new favourite lunch idea when entertaining friends.
What is a butter board?
An alternative to the much-loved charcuterie board, a butter board is essentially a large slab of garnished butter. Creating a butter board involves spreading soft butter across a chopping board or block and adding various toppings - usually vegetables, fruit, or cheese - which you then sweep up and eat with bread. A simple yet delicious alternative to other types of food platters, these butter board ideas taste as good as they look, and won't take more than a few minutes to create.
Butter boards can also be adapted and customized to fit the occasion or season, with pumpkin spice-inspired takes on the trend popping up all over social media this fall. So whether you opt to have your butter board as an appetizer, side dish, or sweet easy dessert, there is no shortage of inspiring recipes to get your creative juices flowing.
10 butter board ideas that show you how to make them and what to put on them
From pumpkin and cinnamon to goat cheese and onion, there is no end to what can be made into a butter board. So, whether you are simply curious about the trend or want to give it a go for yourself, discover our favourite butter board ideas below...
1. Pumpkin whip brown butter
The perfect fall recipe, this pumpkin whip butter board idea is a unique take on the trend that will please even the fussiest of guests. Hand-whipping the pumpkin butter mixture makes for the perfect fluffy texture that is ideal for spreading, whilst the flaky sea salt and walnuts add the ideal amount of crunch. To get even more sweetness, top with pieces of dark chocolate too.
2. Honey and edible flowers
The video that kicked off the butter board trend, Justine's recipe uses edible flowers for a truly eye-catching centerpiece. However, if you don't have edible flowers to hand, this recipe can be easily recreated using greens or lettuce. Add red onion, mixed leaf lettuce and a drizzle of honey to recreate the look and taste of this butter board that you can be sure all of your guests will love.
3. Preserve and figs
It is no secret that jams and preserves go beautifully with bread and butter, so why not take it up a notch with extra garnishings? Experiment with flavors like strawberry and lime, or add a delightfully salty chutney for an extra kick. The addition of walnuts also creates the perfect crunch to the butter that will balance out the softness of the rest of the dish.
4. Roasted garlic and chili
No one can resist garlic, and this method of oven-roasting your cloves will provide the perfect, smooth texture that melts right into the butter board. However, if you are pressed for time and need something more snappy, garlic paste will work perfectly when mixed with the butter to give that delightful tangy taste.
5. Prosciutto and shallots
Take your favorite sandwich ingredients and dismantle them to create the ultimate savory butter board idea. This prosciutto variation on the trend adds just the right amount of saltiness to the butter, whilst keeping that soft texture that butter fanatics love. For a veggie alternative, break up slices of your favorite meat-free substitute and add extra shallots and seasonings to keep the flavors alive.
6. Cinnamon and honey
For a sweeter take on the butter board trend, this ridiculously easy edition features sprinkled cinnamon, drizzled honey and crushed walnuts. If you want something even more sugary, replace the honey with golden syrup and top with dried fruits like cranberries or raisins. The sweetness will balance out beautifully with the salty butter, making for the ultimate sharer dessert.
7. Mango, garlic and coriander
This South Asian-inspired take on the trend looks absolutely delicious, and you probably have all of the ingredients already in your cupboard. If you store your chutney in the fridge, allow it to cool off on the side until it reaches room temperature to get the ideal runny texture. Serve it with fresh naan to enhance the flavors and keep that smooth texture throughout the dish.
8. Peanut butter
If you still aren't totally convinced by the concept of butter boards, ease yourself in with this peanut butter version. Served with green apple and dried banana, this sweet and salty combination will work just as well for a dinner party as it will for a mid-afternoon snack. If you have a really sweet tooth, you could try a chocolate spread with strawberries for dipping.
9. Carnivore butter board
With Thanksgiving just around the corner, you are more than likely to have some leftover meat kicking around after the festivities. What better way to use them up than with a carnivore butter board? More appetizing than it sounds, the crispy meat topping combined with smoked butter is the ultimate salty feast that beats any other method of using up leftovers.
10. Maple bacon jam
Fall-inspired butter board ideas don't just have to feature pumpkin. This maple bacon jam combines the best of sweet and salty flavors in one simple ingredient, making this one of the quickest butter boards to recreate. If you don't have jam to hand, make your own maple bacon topping by brushing maple syrup onto raw bacon and heat under the grill until crispy.
How to clean a butter board
If all you can think about after seeing these butter board ideas is the mess it will create, fear not. There are some easy hacks that will make cleaning your butter-covered boards much easier, being sure that no greasy stains are left behind.
The first, and probably the simplest, is to lay down a piece of parchment paper on top of your board to apply the butter onto. This way you still get the effect of the butter board, but without the need for clean up. But if you do use this method, make sure you have something keeping the parchment weighed down to avoid the paper slipping off the board.
However, if you want to do it the 'traditional' way, it won't damage your wooden board with the right cleaning techniques. "For butter, as it is a grease, you need to use lemon juice and table salt. For chopping boards, cut a lemon in half, dip in salt and scrub all over," says best-selling author and kitchen cleaning hacks expert Lynsey Crombie, aka the Queen of Clean. If you later find yourself with butter stains on your clothes, lemon juice will also come in handy then. "Use lemon juice in the bottle, add salt and spray to the stains."
What is the purpose of a butter board?
Ideal for dinner party desserts with a twist or savoury sharing plates as a starter, a butter board allows you to enjoy the delicious taste of bread and butter without the hassle of buttering and garnishing slices of bread individually. It also creates a more interactive approach to finger food and doesn't provide the restriction of portions, which is ideal for a larger group. Plus, it makes an impressive centerpiece for a spread.
"Good butter and warm bread is one of life's simplest and most delicious pleasures, so I'm not surprised by the latest internet sensation," says Jessica Ransom, Senior Food Writer at woman&home. But beyond loving the taste of bread and butter, why create a butter board? Well, it is also a great base dish to experiment with different flavor combinations and ingredients.
"For an Italian flavor combo, I would drizzle my butter board with a few tablespoons of fresh basil pesto and scatter over some ripe cherry tomatoes. Garnish with small basil leaves and serve with thick slices of crusty sourdough," says Jessica. "Alternatively, create a homage to garlic bread and lace your butter board with cloves of slow-roasted garlic and fresh chopped parsley."
So, whatever your taste, there are butter board ideas out there for you.
Sign up to our free daily email for the latest royal and entertainment news, interesting opinion, expert advice on styling and beauty trends, and no-nonsense guides to the health and wellness questions you want answered.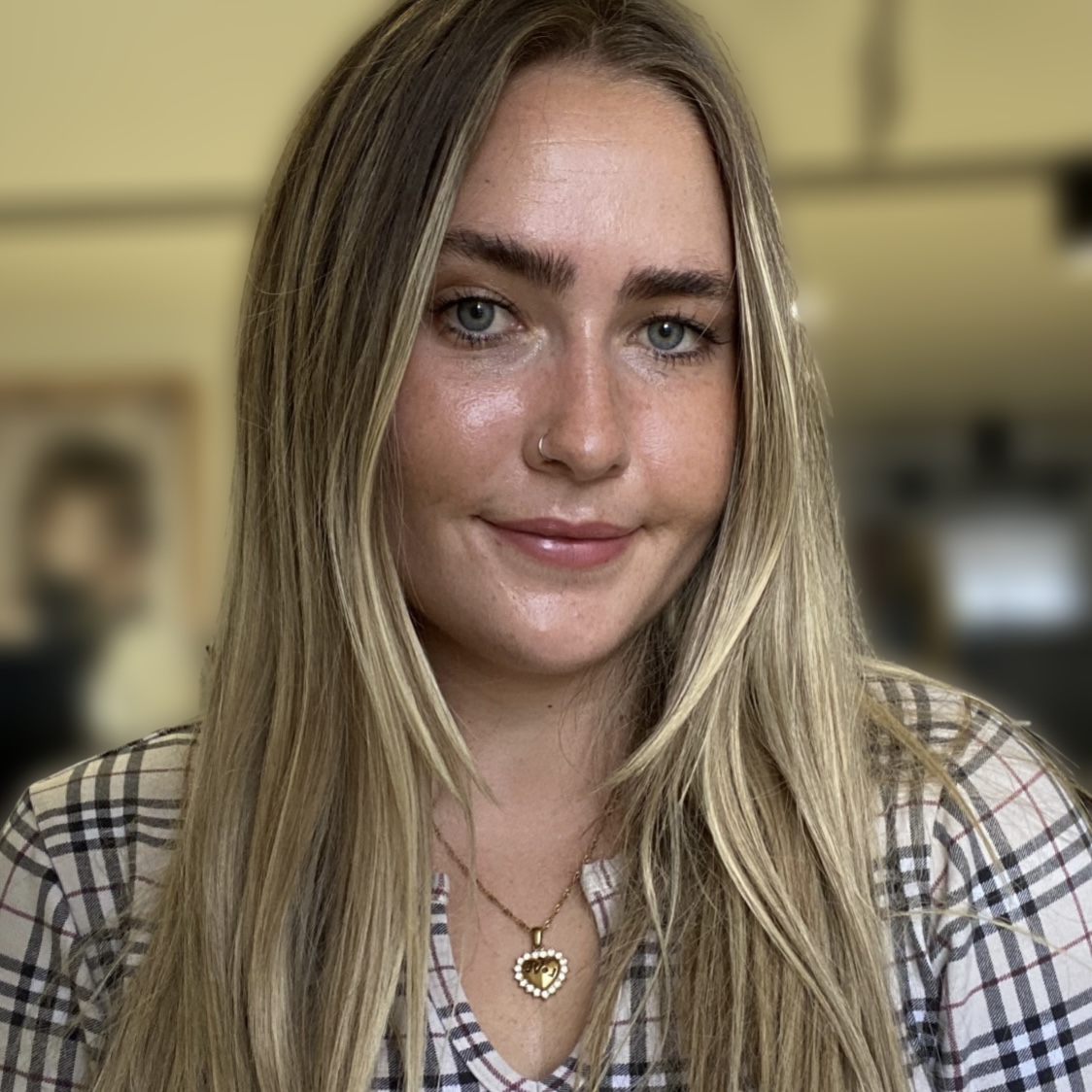 Amelia joined woman&home in 2022 after graduating with an MA in Magazine Journalism from City University and is now a senior writer. She began building her career as a lifestyle journalist after completing a fashion journalism course at the Condé Nast College of Fashion & Design in 2019, writing for a variety of titles including OK! magazine, New! magazine and Notion on topics such as sustainable fashion and entertainment. She specialises in fashion and beauty content, covering everything from product reviews and nail art trends to reporting on fashion weeks and the best-dressed celebrities at red carpet events. With a keen eye for lifestyle trends, she is always on the lookout for the latest products and brands to hit the market.