Aldi launch new ICON range of premium wines - ranging from £7.29 to £22.99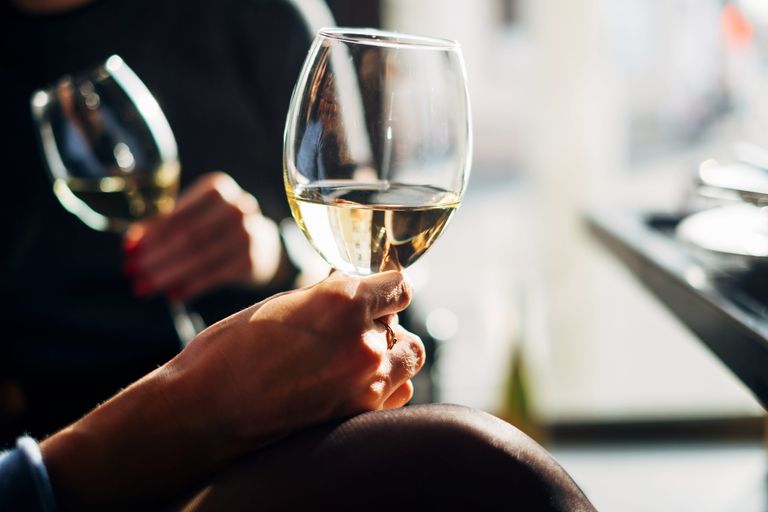 Budget brand Aldi are expanding their popular wine offering with the launch of ICON - a range of premium wines to rival the luxury supermarkets.
Aldi is already established on many budget hunter's radars for its great value drinks range and was honoured with the Retail Industry Awards 'Drinks Retailer of the Year' award in September this year.
Taking the step into the premium wine market, Aldi are making the moveafter seeing an increase in demand for premium wines. Julie Ashfield, Managing Director of Buying at Aldi UK, explains: 'Recently we've seen an increased number of shoppers turning to Aldi specifically for premium wines, which is why we've decided to create a dedicated range, allowing us to cater to our shoppers and offer more in the "over £6" category.'
The new ICON range includes wines from all over Europe, with the majority from France as well as wines from New Zealand, Australia, Chile, South Africa and even a dry Blue Canyon Chardonnay made in Monterey in the US.
It includes wines that you may well be familiar with, like a great Châteauneuf-du-Pape, a couple of Champagnes and some less common varieties.
The range has been collated in collaboration with Sam Caporn, mistress of wine. Sam is a renowned wine expert and winner of the prestigious Madame Bollinger Medal, so you can trust that you will be buying a great quality wine if it has her stamp of approval.
MORE:Whether you prefer red or white wine apparently says a lot about your personality
Our top picks from the Aldi ICON range
We were really impressed with the Portuguese Gloria Douro Reserva, it's at the lower price end of the range costing just £7.29 but has been awarded a Bronze in the Decanter 2018 wine world awards. Sam Caporn describes this as a 'flavourful and attractive wine with lots of soft and ripe mulberry, blackberry and blue fruits with balanced tannins.'
Another bottle we love from the range available online is the 2006 Vintage Monsigny Champagne, it's a Blanc de Blancs Champagne so made entirely from Chardonnay and has notes of apple and citrus - and at £22.99 it's very reasonably priced for a Champagne. Their Veuve Monsigny Champagne Brut costs just £12.49 and consistently scores highly in taste test also.
The ICON range is available to buy now from Aldi's website. Cheers to that!
Rose Fooks, Deputy Food Editor at Future plc, creates recipes, reviews products and writes food features for a range of lifestyle and homes titles including Goodto, Style at Home and woman&home. Since joining Future, Rose has had the pleasure of interviewing cookery royalty, Mary Berry, enjoyed the challenge of creating a home-based, lockdown baking shoot for woman&home, and had her work published in a range of online and print publications, including Feel Good Food.
Rose completed a degree in Art at Goldsmiths University and settled into a career in technology before deciding to take a plunge into the restaurant industry back in 2015. The realisation that cookery combined her two passions - creativity and love of food - inspired the move. Beginning as a commis chef at The Delaunay, Rose then worked at Zedel and went on to become a key member of the team that opened Islington's popular Bellanger restaurant.
In order to hone her patissier skills, Rose joined the Diplome de Patisserie and Culinary Management course at Le Cordon Bleu. Rose ran a food market in Islington championing local producers and cooked for a catering company that used only surplus food to supply events, before finding her way into publishing and food styling.
Other than cooking, writing and eating, Rose spends her time developing her photography skills, strolling around her neighbourhood with her small, feisty dog Mimi, and planning the renovation of a dilapidated 17th-century property in the South West of France.