Whether you prefer red or white wine apparently says a lot about your personality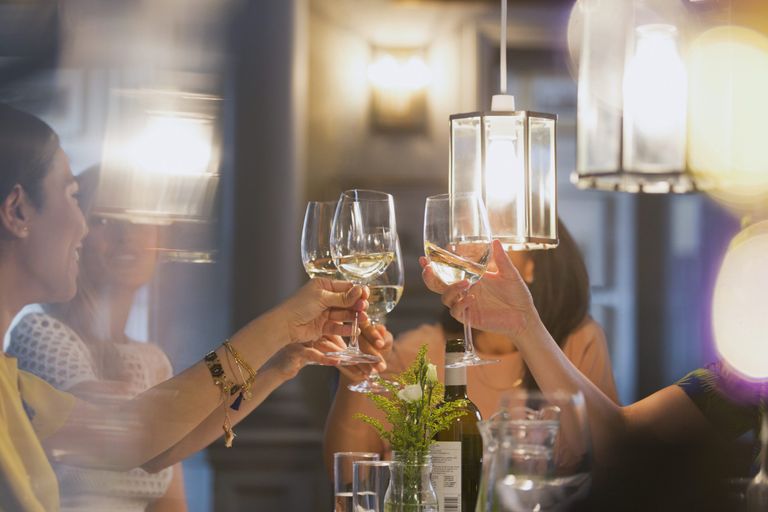 By Amy Hunt
This bank holiday weekend it's likely that lots of us are sitting down to enjoy a nice tipple in the sun.
And we've all got our go-tos. While some of us prefer a nice cold glass of wine (there are plenty of brilliant supermarket wines), others might favour a gin and tonic, cider, or perhaps a soft drink.
But if you're a wine drinker, whether you prefer red or white apparently says a lot about your personality, according to new research.
MORE:Aldi are offering free wine to people who are willing to give them honest reviews
A study conducted by One Poll of 2,000 Americans took a look at the difference in personality traits between people who like white wine best, and those who prefer a glass of red.
The research found that white wine lovers are more likely to be the more extroverted of the two, and may also have a tendency to be more of a perfectionist and, more sarcastic and curious.
They're also apparently not fans of early mornings, and when it comes to pets, are said to prefer cats over dogs.
Red wine fans on the other hand were apparently found to be early birds, and are also considered adventurous and organised - as well as humble.
There's also said to be a difference in the types of music they enjoy, with people partial to white wine apparently more likely to enjoy 'punk music' - where red wine fans are more into jazz.
MORE:The healthiest red wine has come to the UK and this is where you can buy it
The study also found a difference in the way red wine and white wine drinkers interact with wine in general, too.
According to the findings, red wine fans consider themselves to be more knowledgable about wine, while white winke drinkers are less so.
Red wine drinkers apparently know more about the oxidisation of wine, and how to hold the glass properly, while people who like white wine don't wish to spend more than $50 (£39) on a bottle of the stuff.
So what do you think? Do you agree with the research?