The Classic Ugg Boot Is Being Phased Out! See What's Replacing It...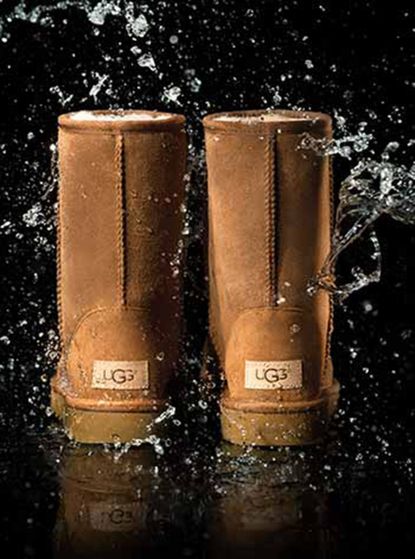 Love them or loathe them, Ugg boots have become as much a part of winter style as hats, scarves and sequinned jumpers (believe it or not, they've been around for 38 years). It's no wonder, then, that the announcement that manufacture of their 'Classic' boot style has been discontinued has sent shockwaves through the retail industry. Fear not, though, because the Ugg Classic II is virtually identical in appearance.
So what's the big deal? Well, they're (slightly) more expensive, to start with, but they'll also look, feel and function better for longer. Ugg Classic II boots are treated with a special water and stain-repelling finish and equipped with Treadlite soles, which provide greater cushioning as well as increased durability and traction on both wet and dry surfaces. If we're blessed with a white Christmas, you'll be glad you put a pair on your list...
Ugg Classic Short II
Buy now at Ugg.com for £155 (opens in new tab)
If the Classic II isn't quite to your tastes, scroll down to see our edit of the most stylish Uggs currently on the market. From ankle huggers to full length and fabulous, shearling chevron detailing to pearl chain trim, there's something to tickle the fancy of the fussiest fashionista...
Classic Cuff Mini
Small but perfectly formed, these will look great with skinny jeans and leather trousers.
Buy now at Ugg.com for £145 (opens in new tab)
Alba
An asymmetric cut combined with subtle tonal variation elevates the Alba.
Buy now at Ugg.com for £190 (opens in new tab)
Cyd Leather
Rock chick at heart? Then you'll love Cyd.
Buy now at Ugg.com for £185 (opens in new tab)
Abree II Leather
Ugg combines classic style with trademark practicality in the Abree.
Buy now at Ugg.com for £230 (opens in new tab)
Sibley
This slim fit style will keep you toasty and look good with a midi skirt.
Buy now at Ugg.com for £260
Tania
Team these wintry wonders with your favourite snuggly jumper and get set to shop 'til you drop.
Buy now at Ugg.com for £195 (opens in new tab)
Calais Pearls
Proving that glamour and comfort don't have to be mutually exclusive.
Buy now at Ugg.com for £250 (opens in new tab)
Fiore Deco Studs
Love the '70s boho look? Team these with your favourite floaty maxi dress and a faux fur gilet...
Buy now at Ugg.com for £250 (opens in new tab)