Spanx Faux Leather Leggings review: Are they worth the splurge?
Shapewear with a fashion-forward twist, Spanx Faux Leather Leggings are a wardrobe essential.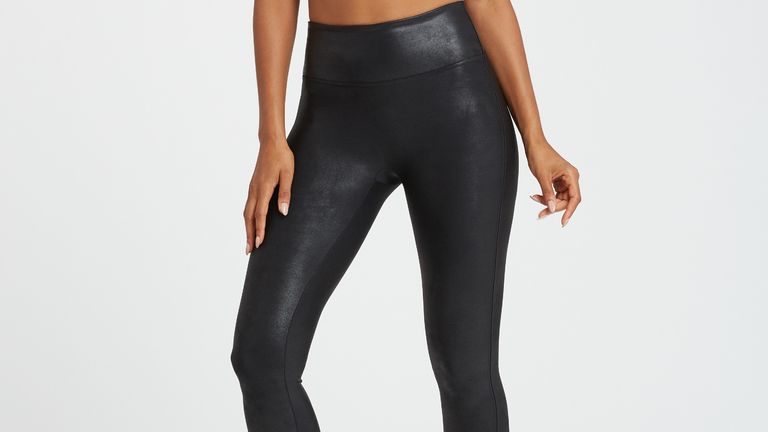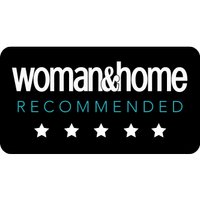 (Image credit: Spanx)
Woman & Home Verdict
Ticking boxes for style and comfort, these leggings get a fashionable thumbs up from us.
Reasons to buy
+

Smart enough for eveningwear

+

Shapewear and clothing in one

+

Comfortable to wear
Looking for a pair of leggings to take you from day to night? Spanx Faux Leather Leggings might just be the fanciest pair of leggings we've ever got our mits on. We've put them through their paces with real-life testing to give you all the information you need to buy with confidence, and to help you decide if they are the best leggings for you. 
Spanx Faux Leather Leggings specifications
RRP: £89 Sizes: XS-3X (equivalent to US sizes 0-28) Machine washable? Yes up to 30°C Composition: 87% nylon, 13% elastane with polyurethane coating
I have tested a wide range of leggings, from stretchy sports styles through to seam-free comfies, to find the very best leggings on the market. In each review, I'll be filling you in on how easy they are to slip into, how they look and, most importantly, whether they're worth spending your money on.
Keep scrolling to find out if the Spanx Faux Leather Leggings are for you…
First impressions
I love the idea of being the sort of person who can look effortlessly chic in a pair of leather leggings. But for me, the reality is always a little disappointing. Think baggy fabric around the knees, sweaty thighs, squeaky shuffles and a fit so tight that putting them on quickly becomes a two-person job.
Safe to say, I was excited to see if Spanx Faux Leather Leggings could be the answer to my sartorial prayers – the missing piece in my wardrobe. 
At first glance, they're high-waisted and form-fitting, and on first touch they're surprisingly soft and satisfyingly slinky. 
Fabric
On further inspection, it appears the Spanx Faux Leather leggings are something of a Trojan horse. Instead of being rigid and structured like your average pair of pleather leggings, they're actually activewear leggings topped with a high-shine coating.
The soft nylon and elastane blend not only feels comfortably cool and against your skin (goodbye, sweaty legs!), but stretches as you do for full flexibility of movement. 
That's not to say wiggling them into them is without its challenges. It took a little pulling, squeezing and readjusting to get them on comfortably, but that's down to the body-hugging fit.
Design
Taking everything they know about shapewear and applying it to clothing, it's the little design details that make all the difference to the Spanx Faux Leather Leggings.
Worried about the dreaded camel toe? These leggings have been crafted without a centre seam across the front to create a smooth line and niggle-free fit. They do, however, have a seam at the back to sculpt and lift your bum. 
Their 'contoured Power Waistband' works just like control pants to hold and hone your stomach, giving you the confidence you need to team your leggings with shorter tops. 
It also helps keep the leggings in place, so you don't have to fret about them inching down during the day or slipping and sliding when you bend over.
Spanx has recently introduced two new leg lengths, letting you choose between petite, regular and tall inseams. They recommend anyone 5ft 4in or under opts for petite and anyone over 5ft 9in tries tall. If you're in between, regular should be the right fit for you. 
Not sure what an inseam is? It's a tailoring term that refers to the distance between the crotch of your leggings or trousers and the opening at the ankle. 
Wearability 
Good news: the Spanx Faux Leather Leggings breezed through the VPL test, with a pair of black, seam-free briefs barely visible beneath. This not only puts any fears of a wardrobe malfunction aside, but opens them up to be worn with a wider range of pieces. 
Not sure what to wear with leggings? A comfortable and luxe-looking alternative to your trusty jeans, wear your Spanx Faux Leather Leggings for daytime with an oversized jumper and a pair of on-trend biker boots. Swap for a crisp white shirt, heeled mules and a slick of red lipstick for an effortlessly chic evening look. 
Are Spanx Faux Leather Leggings true to size?
There's no denying the fit of these leggings is tight, but it's not uncomfortably so. The best thing to liken them to is a pair of Spanx control shorts, holding your stomach, bum and legs firmly for a really flattering finish. I found mine comfy enough to wear all day long and was far from keen to take them off. 
They do come up a little small, but the snug fit stopped mine from rolling down or wrinkling at the knees. It's worth remembering, too, that all elastane-blend clothing will give and stretch over time, so the tighter they are to begin with, the longer you'll be able to wear and enjoy them for. 
What else is in the Spanx leggings range? 
The seamless Spanx leggings are their most comfortable yet, whether you're enjoying an active day out or bingeing on a boxset at home. Plain black or printed – the choice is yours. 
Opt for a velvet finish for occasions, or try the Spanx jean-ish range for styles that look just like skinny jeans, with all the benefits of a pair of leggings.