Your Royal Ascot Dress Code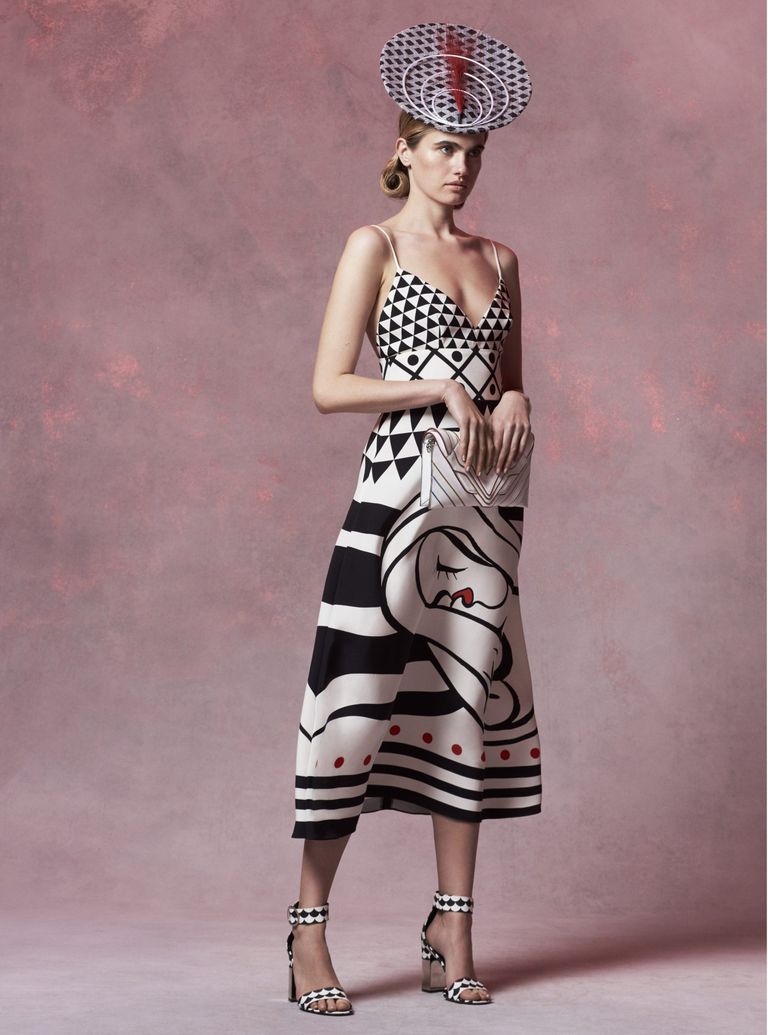 Picking out a fabulous dress, finding the perfect hat and daydreaming about catching a glimpse of the Queen - it's fair to say we get a little excited in the run-up to Royal Ascot! But amongst all of the planning is, let's be honest - a little confusion about what is actually acceptable when it comes to dress code. Thankfully, Royal Ascot has released their style guide, which explains exactly what you should be wearing.
The big news on the Ascot scene this season is that jumpsuits are now welcome. Juliet Slot, Commercial Director at Ascot said; "The inclusion of jumpsuits as part of the Royal Enclosure dress code recognises our customers' fashion-forward taste and reflects our awareness of seasonal trends." This is a big fashion move for the Royal Ascot, and we at W&H can't wait to see how the outfits at this years event will change because of it.
So whether you're in the Royal, Queen Anne or Village Enclosure, you can step out in (acceptable) style this year...
Royal Enclosure
Ladies
Dresses and skirts should always fall above the knee or longer.
All straps on tops or dresses have to be at least one inch or greater.
Jackets and pashminas can also can be worn when layered over tops or dresses
Trouser suits are ok to wear as long as they are of full length and of matching material.
A jumpsuit is also permitted, they also has to be full length.
Hats and headpieces are also a necessity for the royal enclosure. If wearing a headpiece, then make sure that it has a solid base of four inches or more.
Strapless, off the shoulder, halter neck and spaghetti straps are not permitted and midriffs must be covered.
Gentleman
Gents in the Royal Enclosure must wear black or grey morning dress.
A waistcoat and tie is also a necessity, however they can be in other colours.
Strictly no cravats.
Finish off your look with a grey or black top hat with shiny black shoes
Hat, £1460, Edwina Ibbotson
Dress, £995, Roksanda
Heels, £140, Reiss
She Wears
Hat, £495, Jess Collett
Jacket, £735, trousers, £355, both Escada
Top, £179, Boss
Heels, £425, bag £475, Jimmy Choo
Queen Anne & Village Enclosure Ladies
A hat, fascinator or headpiece should be worn at all times, however there isn't a size guide.
Strapless or sheer strap dresses and tops are not permitted.
Like the royal enclosure, jumpsuits and trouser suits are permitted, but must be full length and with a top that adheres to the previous guidelines.
Gentlemen
Gentlemen are required to wear a suit with a shirt and tie
Hat, £650, Jess Collett Coat, £275, Bag, £109, Both Ted Baker Dress,£265, Reiss Heels, £695, Tabitha Simmons
She wears
Hat, £595, Awon Golding
Jumpsuit, £450, Shoes, £340, Both Hugo Boss
He Wears
Suit, £580, Shirt, £109, Tie, £125, Shoes, £450, all Hugo Boss