The seamfree bra that's been getting rave reviews during lockdown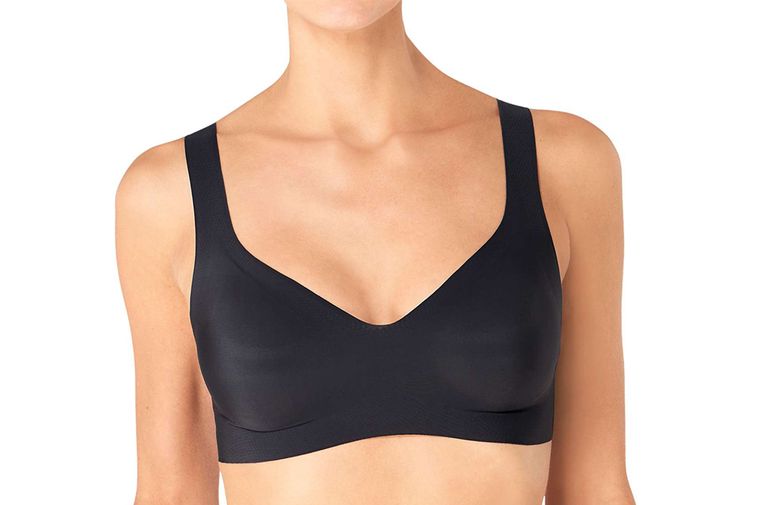 Over lockdown we've all been stuck in the house with not much else to do apart from work, bake and develop our hobbies.
And while there have been negative aspects of the lockdown, especially for those who are unable to see family and friends, one positive that people have been loving is the uniform.
With nowhere for us to go out, we've all been living our days in comfortable loungewear or relaxed-fitting dresses.
And many have even taken the opportunity to go braless in the spirit of living our comfiest lives.
MORE: 13 comfortable non-wired bras that will give you support AND that no bra feeling
But if you don't like the sensation (and telltale underboob sweat) of going braless and you're still looking for a cosy solution, then this lockdown favourite is what you need.
Sloggi's Zero Feel bralette has been met with a stream of five-star reviews for its soft jersey touch and seamfree fit – and its range of stretch leaves you feeling like you're free as if you'd gone braless in the first place.
The v-neck design and removable pads also list the bust for a flattering look.
SHOP NOW: Sloggi Zero Feel Bralette, £33, John Lewis
'Best bra ever,' raved one customer. 'Feels like a second skin, no digging in of straps and very comfortable having no hooks and eyes at the back.
'Wish this bra had been invented years ago. Thank you Sloggi.'
'The bra equivalent of slippers,' commented another fan. 'This is the kind of bra that every woman should have at least one of!
'Pop it on when you get home from a long day...in the same way that you'd slip your feet into some cosy slippers!'
MORE: This new 'Smart' bra is so comfy and supportive you'll never take it off!
'So glad you're in my life!' added another. 'Very comfortable, so much so, it feels like I'm not wearing a bra at all.
'Not one part of the bra digs in anywhere and the weight of my bust feels lighter on my shoulders, compared to a regular bra. It seems to distribute the weight throughout the whole bra somehow?
'It gives more support / shape than I thought it would. I've been longing for something like this for ages and here it is.'
The bra is available in three practical colours and a range of sizes to match all of your lockdown outfits!