John Lewis & Partners have launched a new virtual styling service - here's what you need to know
Get your style fix plus expert advice for free without having to leave your home.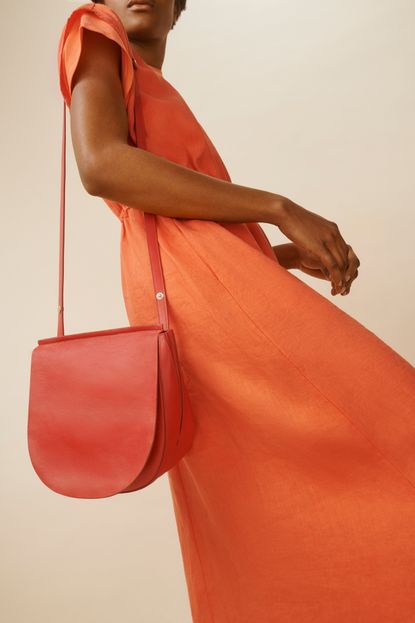 (Image credit: Photo John Lewis & Partners)
You might think that the luxury of using a personal styling service is reserved for the rich and famous. Think again!
With the closure of all non-essential shops and life set to be a little different for a while John Lewis & Partners have cleverly adapted their in-store styling service to meet the evolving needs of Britain in isolation.
In fact there has never been a better time to give it a try. Perhaps it's something you've always wanted to do but have yet to get round to visiting a store? Well, you can now take advantage of their personal stylists expert advice from the comfort of your own home, and what's more, the service is free!
How does John Lewis' personal styling service work?
Expert Personal Stylists from the John Lewis Style Studios are offering virtual video call appointments via Instagram. Perfect for those who have found themselves with extra time to declutter, organise their wardrobes, or perhaps readdress their style.
Providing inspiration and comprehensive advice they'll talk through your existing outfits, help you rediscover treasured items, build new outfits, and identify the key pieces you're wardrobe is missing. They'll also give you tips on everything from working from home style to decluttering with confidence.
How to book an appointment
Video appointments are bookable via each stylists Instagram accounts. Simply follow your favourite stylist and send them a direct message to schedule a call.
To complete your virtual experience your appointment will be followed up with an email outlining what's been discussed along with a personalised shopping list for you to refer back to.
Choose a stylist
Here are nine of the lovely people on hand to help you feel empowered and look your best.
Lorraine:@jl_lorrainebrown
Emily:@jl_emilyg
Bianca:@jl_bianca
Olivia:@jl_oliviar
Victoria:@jl_victoriat
Peter:@jl_peterk
Promise:@jl_promise
Steph:@jl_stephshaw
Gurdit:@jl_gurdit
And it doesn't stop there. John Lewis & Partners also have experts on hand for nursery appointments and home design with additional services, inspirational talks and learning sessions planned to launch at the end of April.
Check out the John Lewis 'Partners Through it All' hub to find out more.
Happy shopping!
Eloisa is a fashion stylist and deputy fashion editor working across eight Women's Lifestyle publications at Future, including womanandhome.com. Her previous styling projects include contributions to Condé Nast Brides, Now, Essentials, and online commercials for brands, including Strongbow and Nivea, organizing the logistics of both UK and international shoots.
While building up experience in the fashion industry, Eloisa assisted stylists and art directors on shoots for brands including Elle US, Harpers Bazaar, M&S, Miss Vogue Australia, Next, Samsung, and Vogue Australia, to name just a few.