Gwyneth Paltrow's most iconic Oscars dress is up for auction
Time to get your bids in...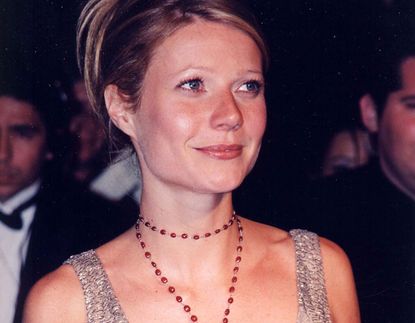 (Image credit: Getty)
Gwyneth Paltrow has worn some rather gorgeous outfits over the years.
Now the Hollywood film star, online influencer and wellness queen is doing her bit in the battle against the world's Covid-19 pandemic.
The mother-of-two has decided to auction off one of her most iconic looks and give the proceeds to American families struggling to afford food amid the health crisis, as part of the All In Challenge.
Taking to Instagram, Gwyneth explained that she is selling the dress she wore to to the 2000 Academy Awards, which she stunned in the year after she won an Oscar for Best Actress in Shakespeare In Love.
Explaining her reasoning for getting involved in a social media video, Gwyneth said, "I'm participating in this because as you know there are so many millions of people in this country that are affected by the Covid crisis.
"We are going to be in for a period of difficulty, we all need to get together."
READ MORE: This famous dress has been voted the best Oscars look of all time
https://www.instagram.com/tv/B_GQEWvjUFH/?utm_source=ig_web_copy_link
Sharing the sentimental value of the hand-beaded Calvin Klein number, Gwyneth added, "I wore it to the Oscars the year after I won.
"It's very end of the 90s, which is back in style now so I thought it would be a good one to donate."
Promising fans that she will meet the dress's new owner personally, she added, "Bid on it, come and meet me in person, I will give you the dress, I will come and hand it to you."
'I am donating a dress I wore to the Oscars (and that holds great sentimental value!) which I will personally hand to you over a cup of tea or a glass of wine. Go to allinchallenge.com to bid as 100% of funds will go to help Americans currently experiencing food insecurity,' Gwyneth captioned the upload, tagging her fellow celeb pals Cameron Diaz, Drew Barrymore and Lake Bell to urge them to donate something special too.
The auction ends in eight days time and has had 18 bids already, with the most recent taking the amount up to $6,750.