Coronation guests prove this accessory is still in for occasionwear dressing - despite Kate Middleton ditching it
This accessory just might be making a comeback, as proved by coronation guests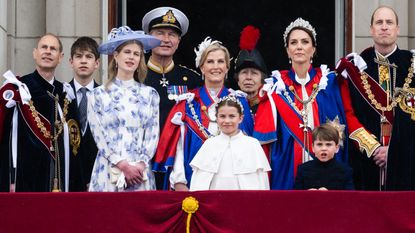 (Image credit: Photo by Samir Hussein/WireImage via Getty)
There was once a time when Kate Middleton used to wear a fabric headband almost on repeat but things swiftly changed when she became a major senior royal - she now favors tiaras or metal headpieces when on royal duty. But that doesn't mean the rest of us should give up the trend.
At this weekend's coronation, the nation reveled in the joy of the occasion - but there were also a group of fans who were primarily focused on the best royal fashion, watching with a close eye for any chic outfits they could replicate at home. Of course, the royal family and extended guests provided, and the day rendered quite the sartorial display.
Kate Middleton and Princess Charlotte stunned in matching headpieces, creating a super cute mini-me moment for the mother-daughter duo. And even though Kate and Charlotte's headpieces were sort of headband-adjacent, they swerved the style Kate used to favor - a fabric statement headband.
However just because Kate moved away from her old fave, it doesn't mean we all have to. A plethora of guests proved the much-loved accessory is still cool for 2023 including Carole Middleton and Dr. Jill Biden's daughter, Finnegan - both sported the trendy headwear accessory.

Penny Mordaunt, Carole Middleton, and Finnegan Biden were all seen wearing headbands at the coronation ceremony.
Penny Mordaunt's headband was a bit more bombastic than the others, but as she had a very significant duty of wielding a sword on the day, it is only reasonable that she wanted to step out in style.
---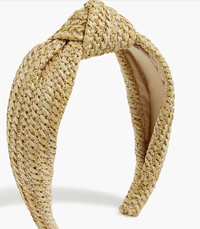 Carole Middleton took it down a notch, wearing an electric blue look, complete with a headband with a puffy exterior, making for a great addition to her already fabulous coronation outfit.
---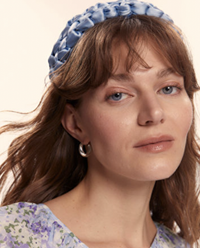 Finnegan Biden, on the other hand, opted for a more subtle headband - one with a very thin, yellow band, and a simple yellow fabric flower adorning the left side.
Headbands aren't a new trend necessarily - they tend to cycle in and out, as many pieces do. With a slow-moving resurgence of the preppy style making its way to the forefront, however, we are expected to see even more headbands than before - and the ladies of the coronation just proved this fact.
Madeline Merinuk is woman&home's US lifestyle news writer. She covers celebrity, entertainment, fashion, and beauty news but is also obsessed with internet trends - you can find her reciting trending TikTok sounds out loud at any given time.
After winning multiple student journalism awards for her investigative work, she graduated from Hofstra University in 2021 with a B.A. in Journalism. After graduating, she worked at today.com, the digital site for the Today Show, where she wrote pop culture news and interviewed big-name personalities like Emily Ratajkowski, Haley Lu Richardson, Emma Corrin, and more.
Her personal interests, in no particular order, are: cheese, Joni Mitchell, reading, hot yoga, traveling, having multiple chapsticks in every handbag at all times, and dancing to ABBA songs as if she were in the Mamma Mia movies.