Amal Clooney's dynamite summer staple? A perfectly tailored jumpsuit
Amal Clooney recently attended a human rights panel in style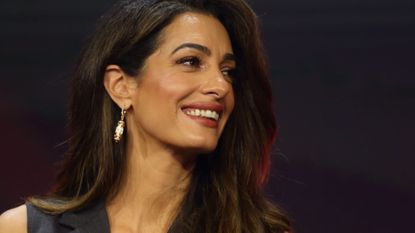 (Image credit: Getty Images)
Amal Clooney attended the international digital festival 4Gamechangers in Austria and showed up to the event wearing a fabulous tailored jumpsuit.
There are many women over 40 who are serving as fashion inspiration for multiple generations. Take, for example, Kate Middleton, Helen Mirren, Jennifer Lopez, and Anne Hathaway, to name simply a few. One of the more underrated style icons of our time, in our humble opinion, is Amal Clooney - who is not only a successful lawyer and human rights activist but is also married to the famously handsome George Clooney.
Additionally, Amal Clooney has also served up a plethora of inspiring fashion looks over the years, and perfectly exudes that 'stealth wealth' or 'quiet luxury' aesthetic that everyone is going for these days.
While attending the international digital festival 4Gamechangers at Marx Halle Wien in Vienna, Austria Amal spoke on a panel about human rights with journalists Corinna Milborn and Raffaela Schaidreiter, as well as Nobel Peace Prize laureate Nadia Murad.
Not to mention, of course, she wore truly the chicest jumpsuit we've ever seen while doing it.
The dark gray jumpsuit from Versace boasted many menswear elements, such as lapels, tailored trousers that pleated perfectly down the center, as well as a slim black belt that really accentuated her waist. She also rocked a pair of pointed-toe black pumps to go with the fab business look.
For accessories, she decided on some dangling gold earrings, as well as an icy diamond bracelet to give a little glam to the look. She also wore her sweeping brunette hair over her shoulder with a deep side part.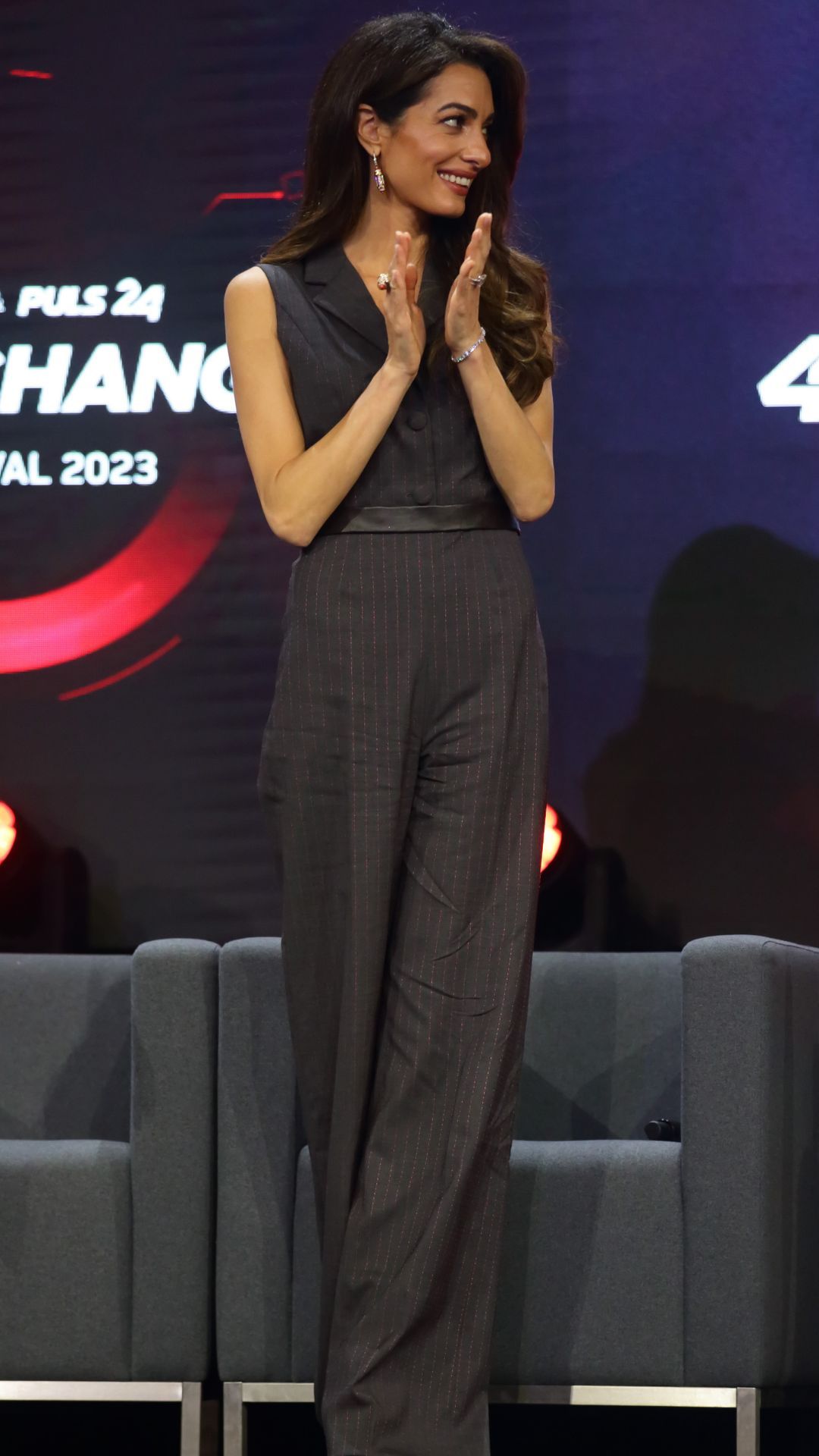 Although this specific Versace jumpsuit will cost you a pretty penny, we found a similar style that can help you easily replicate Amal's classy look.
---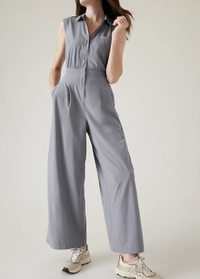 Brooklyn Heights Wide Leg Jumpsuit, $139 (£112) | Athleta
This jumpsuit, made with a light, breathable fabric, is perfect for work, commuting, or travel - or even if you just want to lounge around the house in style. Pair with chic white sneakers or a pair of casual heels for an elevated look.
Madeline Merinuk is woman&home's US lifestyle news writer. She covers celebrity, entertainment, fashion, and beauty news but is also obsessed with internet trends - you can find her reciting trending TikTok sounds out loud at any given time.
After winning multiple student journalism awards for her investigative work, she graduated from Hofstra University in 2021 with a B.A. in Journalism. After graduating, she worked at today.com, the digital site for the Today Show, where she wrote pop culture news and interviewed big-name personalities like Emily Ratajkowski, Haley Lu Richardson, Emma Corrin, and more.
Her personal interests, in no particular order, are: cheese, Joni Mitchell, reading, hot yoga, traveling, having multiple chapsticks in every handbag at all times, and dancing to ABBA songs as if she were in the Mamma Mia movies.