The Anti-Ageing Jewellery That Will Knock Years Off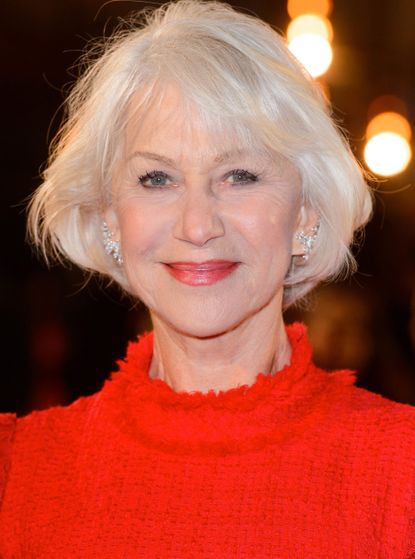 We're all aware of anti-ageing skincare (opens in new tab), but did you know choosing certain pieces of jewellery can knock the years off too? Making you look younger in a flash!
The light-reflecting properties of certain gems and stones can make your face look instantly more radiant, giving you a youthful glow. A simple anti-ageing technique that requires minimal effort but one that sees maximum results.
Bold earrings and chunky, statement necklaces are the pieces that will reflect the most light onto your face. Simply throw these keys items and watch the years fall off.
If you're looking to turn back the clock, but don't have the budget to invest in high-end beauty serums, updating your jewellery collection could be the answer.
Check out our edit of the jewellery buys that will not only make your outfit look great but will also add a youthful glow to your skin...
Kyoto Petal Earrings, £10.00, Accessorize
The bigger the better when it comes to anti-ageing earrings as the larger the surface area the more light will be reflected off it (and onto your skin). These slinky earrings are perfect for dressing up an outfit and instantly add a touch more glamour to your look.
BUY NOW from Accessorize for £10.00 (opens in new tab)
Emerald Slogan Crown Earrings, £154.00, Mawi
Add some edge to your outfit with these slogan earrings. Each emerald is surrounded by opulent Swarovski crystals, which dazzle spectacularly when they catch the light.
BUY NOW from Mawi for £154.00 (opens in new tab)
Jane Stone Vintage Leaves Statement Necklace, £15.00, Amazon (opens in new tab)
Statement collars, can bring a plain white shirt to life, by adding character and making it look instantly more high-end. This bold accessory will reflect light onto your face from all angles!
BUY NOW from Amazon for £15.00 (opens in new tab)
White Marble Earrings, £14.90, Happiness Boutique
These timeless rhinestone earrings are perfect for any occasion. They're great for dressing up a casual outfit or they look beautiful paired with a formal dress - to act as the standout piece. The crystal frost and white marble will pour light onto your face, creating a luminous complexion.
BUY NOW from Amazon Fashion for £14.90 (opens in new tab)
Rhodium-Plated Earrings, £100, Net-A-Porter
If you're not keen on drop earrings then a large ear cuff will achieve the same effect. These dazzling cuffs are a delicate touch that will uplift your look!
BUY NOW from Net-a-Porter for £100 (opens in new tab)
Silver Tone Crystal Effect Statement Necklace, £22.00, Next
This lavish necklace will instantly draw attention to your head, and act as your statement accessory. Keep other jewellery to a minimum (or non-existent), so all the focus is on your youthful-looking face.
BUY NOW from Next for £22.00 (opens in new tab)
Statement Earrings, £59.00, Kate Spade
Metals are also a great surface for reflecting light so these two-tone earrings are brilliant for attracting attention. BUY NOW from Kate Spade for £59.00 (opens in new tab)
Lana Necklace, £53.89, BaubleBar
Add this sophisticated collar to any shirt or blouse for a high-end, vintage look.
BUY NOW from Nordstorm for £53.89 (opens in new tab)
Statement Iridescent Stud Earrings, £12.00, ASOS
The 80s revival trend was extremely popular last year and is continuing into 2017 too. These bold, iridescent earrings are the ultimate statement piece. They're also ideal for projecting light onto your skin and give your face an instant radiance boost.
BUY NOW from ASOS for £12.00 (opens in new tab)
Layered Mother Of Pearl Disc Necklace, £24.00, John Lewis
Add a splash of colour to your look with this stunning bohemian-style necklace. With its iridescent hues, this vibrant necklace catches the light from all angles and projects it onto your skin - creating a glowing complexion.
BUY NOW from John Lewis for £24.00 (opens in new tab)
Lizzie Thomson is a regular contributor to woman&home, and also contributes to Metro.co.uk, Ideal Home, Culture Trip, and Evening Standard, covering all things lifestyle.