The different mascara wands every mascara user should know
Brush up on your mascara wands—they all serve a different purpose.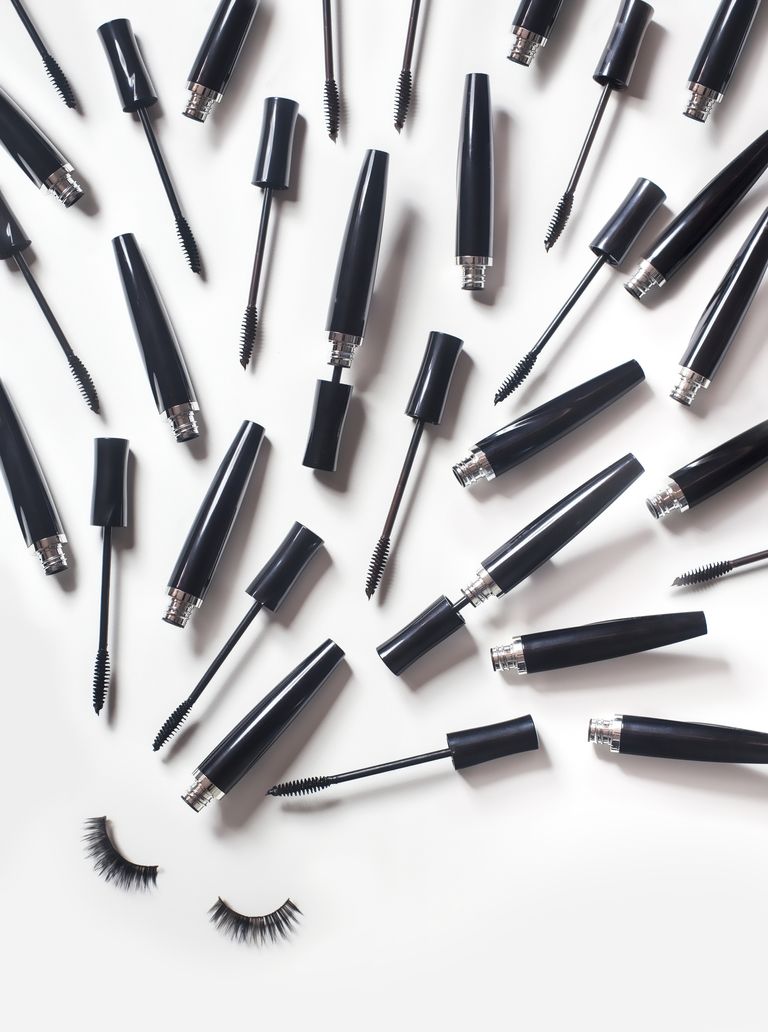 (Image credit: Getty Images)
Have you ever given a thought to the particular mascara wands best for you? It might be rhapsodized time and again as the Little Black Dress of makeup, but that's not to mean everything about mascara is a one-size-fits-all deal. Mascara wands, in particular, can lend as much personalization to results as the formula itself. Whether straightforwardly cone-shaped to spiraled or all-out bespoke (spiky balls, anyone?), mascara wands can make or break the makeup look you're gunning for—and we're here to decode what they all mean to make sure you pick the right one for your needs.
But wait, what's in a brush? Quite a lot, actually: Everything from the shape of your particular spooley to the quality and density of its bristles to the size of the wand itself can contribute to the overall look you're going for. Not to say that the formula of the mascara you choose should be left as an afterthought; on the contrary, both should be taken heavily into consideration at point of purchase, since they work hand in hand for best results.
So whether you're looking through the best mascara out there and figuring out one that helps with length, separation, volume, curling, or all of the above, read on below for our take on the different mascara wands you should be looking into on your next beauty shopping day.
Mascara wands: what to look out for
Curved: best for curling
That concave, C-shaped wand is such for a reason: It helps distribute product evenly across lashes, ergonomically molding them into a curled shape while doing so. Remember to start by gently using an eyelash curler (Pro tip: lightly blast the curler with a blow-dryer for 3 seconds, then wait for it to slightly cool before carefully pressing it down on your upper lash line), then apply a few coats of mascara in an upward motion.
Try: BeneFit Roller Lash Curling & Lifting Mascara
Comb: best for separation
Just like with hair, nothing beats a comb when it comes to separation and definition. Mascara wands with a comb are best for enhancing and coating tinier lashes, and ensures the product doesn't clump when applied. For those blessed with longer lashes, a comb wand can also give a natural, fan-like result—as well as neatly coat bottom lashes in the absence of a separate bottom-lash-specific mascara.
Try: Ilia Beauty Limitless Lash Lengthening Mascara
Cone: best for cat-eye
Fans of the feline flick, rejoice: Yes, it's possible to flex the look even further with the right mascara wand. A pine-cone brush with a tapered tip is best suited to coating the outer lash corners, making you less prone to under-eye smudge accidents. For more oomph, apply a few extra coats on the outer corners and use your best eyeliner to draw on a slick flick.
Try: Maybelline New York Lash Sensational Luscious Mascara
Thick: best for volume
Thick, fluffy mascara wands are here for one thing: va-va-volume. If you want seriously pumped-up lashes that mimic the look of feathery falsies, look for a brush that's packed with bristles in order to deliver a silky, creamy, substantial coating of mascara onto lashes (sans clumping, of course). Thick wands typically have shorter bristles as well, making it easier to reapply the product in quick, even coatings for the ultimate buildable, volumized result.
Try: Lancôme Monsieur Big Mascara
Spiral/Hourglass: best for volume + length + curl
If you want your lashes go the whole nine yards, mascara wands that are curvy, spiraled, or shaped like an hourglass give truly multipurpose results. The genius lies in the twists, which allows for lift as you roll the brush, while the corresponding bristles work to impart strategic thickness and curl. We love ourselves a good multitasker!
Try: Bite Beauty Upswing Full Volume Mascara
Skinny: best for definition
Whether you've got dust for lashes or are looking to give that bottom lash line some much-needed attention, a skinny mascara wand will help you get the definition you crave. A thin brush is able to reach those elusive inner-corner lashes, as well as coat your bottom lashes with precision, avoiding the dreaded spidery effect.
Try: Innisfree Skinny Waterproof Zerocara
Eunice Lucero-Lee is the Beauty Channel Editor for woman&home. A lifelong creative writer and beautyphile, she graduated from De La Salle University in 2002 and was hired a year later to front all beauty coverage for Pink Magazine, a teen lifestyle publication, after submitting a page-long thesis on why Stila was the best brand to come out of the Aughts. She was hired an hour later.
Her writing—which has since then expanded to cover pop culture and astrology, both equal passions—led her to spearheading columns in Chalk Magazine, K-Mag, Metro Working Mom, and SugarSugar Magazine. Upon receiving her stripes at New York University's Summer Publishing Institute in 2008 she was immediately headhunted to work as the Beauty Editor, thereafter Managing Editor of Stylebible.ph, the digital home of Preview, the Philippines' best-selling fashion magazine, where she also did double-duty as Associate Editor of the print edition.
It was during this stint that the hallyu wave started taking hold and when she was tapped to co-found Sparkling, Asia's first-ever English K-Pop print magazine. Originally planned as a one-off, the project became a runaway hit and saw her taking Korean classes on the weekends for three years, as she found herself frustrated by the lack of breadth translators provided for celebrity profile coverage. She was Editor-in-Chief until her move to New York in 2013. The now-iconic magazine has remained in publication since 2009 due to massive fan support.
A beauty, astrology, and pop culture obsessive and insider for over 18 years, Eunice is an internationally published editor (and now certified astrologer) whose work has been featured in publications such as Cosmopolitan, Esquire, and The Numinous, among many others. The former Editor-in-Chief of All Things Hair and a (very) proud cat mom, she spends her time in Manhattan figuring out the correct Pilates-to-sushi ratio, obsessing over celebrity natal charts, luxury skincare, and Scandi-noir crime procedurals, as well as finding the perfect K-Pop vid to save the day. She can still order drinks perfectly in Korean. Find her on Instagram @eunichiban.