How to wear beauty's biggest makeup trend now: burgundy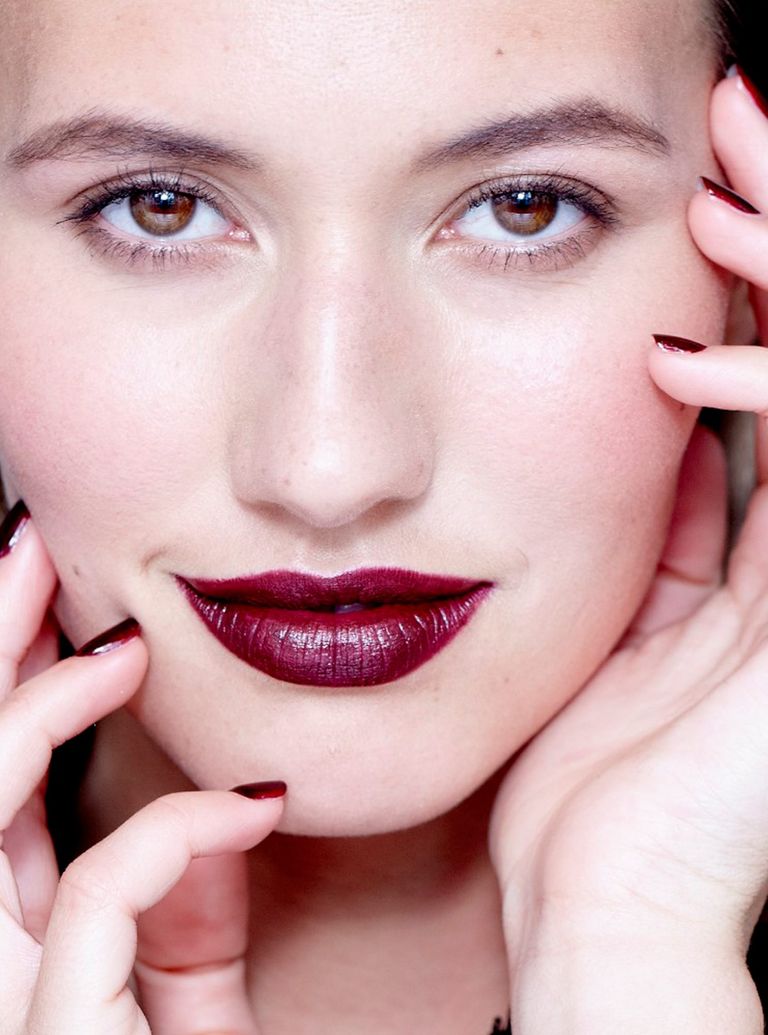 Forget those aged and ageing layers of conventional makeup. Ignore social media's youthful obsession for a super-heavy base and crazy contouring - they WANT to look older! We don't. We just want to look fab as we are right now, whetever our age. Makeup artists call the trick "impactful simplicity". That's maximum impact for minimum effort to you and me! And the trick? Go to the extreme - whether for eyes, lips or nails. Just promise me never all at once. Pick one area and intensify it, that's the secret to flattering burgundy beauty.
HOW TO WEAR STATEMENT NAILS
"The trend in dark lips isn't one that everyone will be able to pull off," says nail pro Jenni Draper, "but wearing burgundy on the nails is a nod to it" Since the relaunch of Chanel's Rouge Noir collection last autumn, dark hues on nails have made a big reappearance. If the dark nail is still too much for you, then a slim French manicure with a dark twist is a more subtle way to wear this trend.
Enamoured Hi-Shine Lacquer in Jezebel, £15,
Marc Jacobs
Washington DC Nail Polish in Kerry Blossom, £12.50, OPI
Le Vernis in Heroic Blue, £17, Givenchy
HOW TO WEAR DARK LIPS
Rather than a classic red, you want a deep burgundy, aubergine, oxblood lip. "This depth of colour is more classy ands suits more women," says Caroline Barnes, ambassador for max Factor. "Matte textures work best as they don't move and bleed into the lip line. Yes, it will shrink your lips, but if you have a small mouth use a matching lipliner to emphasise their shape more." Put the colour on first, see how full your lips look then apply a matching pencil afterwards to create the shape you prefer, using a liner as your finisher.
Lip Lure in Dusk, £19.50, Illamasqua
Lip Pencil in Currant, £12.50, MAC
Opaque Rouge Liquid Lipstick in Icon, £23, Hourglass