7 Beauty Buys Your Hairdresser Can't Be Without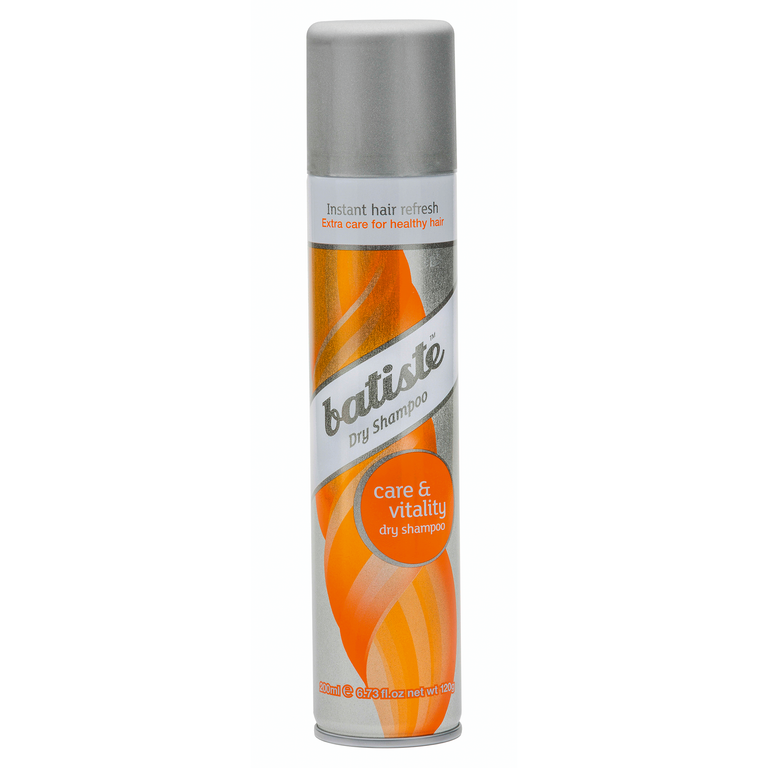 Everything you need for salon-worthy hair in under 30 minutes...
Too often we're tempted by alluring deals at the pharmacy or end up getting talked into buying expensive shampoos and conditioners at the salon. But do we really need all these beauty and hair care buys?
To find out, we scoured the beauty aisles for products that really deliver on what they promise, plus got some expert input from hairdresser Joel Goncalves. We quizzed Joel about his favourite products that he can't live without.
With over 30 years of experience, Joel is one of those hairdressers you'd travel the earth to find if he ever changed address! Recently, he did just that (he can now be found at Daniel Galvin in Central London), and, needless to say, his new 'hot seat' is never empty! Why? Because here's a hairdresser you can really trust with your hair. 'It's only ever about the client,' he says.
From Joel's desert island must-have to the brush that will transform your blow-dry forever, these are the hair products and hair styling tips that experts swear by.
'Dry shampoo is just the best,' says Joel. 'In the 80s we used to put baby powder in hair; now there's lots of choice, but out of them all, my favourite in my kit -in-salon and session - is Batiste Dry Shampoo. It's the Elnett of dry shampoo.'
Joel's hair styling tips won't just leave you looking fabulous, but will also save you time. It's so tempting to hit the snooze button and have a few extra minutes in bed some mornings - even if it means walking out with less than perfect hair. But wouldn't it be great if you could have that extra time in bed and still leave the house with salon-worthy hair? Thankfully, technology is moving forward and new products are available to give you the hair of your dreams in no time at all. We've found the products you need to look great in under 30 minutes.
Find more beauty and hair styling tips.
L'Oréal Elnett Satin Diamond Hold & Shine, £6.70
'My desert island must would have to be L'Oréal Elnett hairspray. The universal hairdresser's favourite in every kit, whether in the salon or on a session, it's the Coca-Cola of the hairdressing industry! It's genius because you can spray away, throw your hair around and it still allows you to keep hair more malleable,' says Joel.
Mason Pearson Pure Bristle Brush, from £44.50
'Mason Pearson Pure Bristle Brush is the crème de la crème of brushes,' says Joel. 'It smoothes the hair cuticles beautifully, so light bounces off better than anything else. In an age of technology and discovery, especially in hair, here is the classic still holding its own. I love that!'
R+Co Aircraft, £27
'I try out products all the time, and my new favourite is R+Co Aircraft Mousse, a mousses that's also a waxy pomade. Put through damp hair like any other mousse, it's great for blow-drying short to medium hair, to create a shaggy, messed up style that looks as if it's not just freshly washed,' says Joel.
Nicky Clarke Classic Compact Rollers, £19.99
'I don't go anywhere without heated rollers,' says Joel. 'I keep a travel pack with me - easy to use for added volume and bounce, put six to eight rollers in for just three minutes. Done.' Try Nicky Clarke's compact set, £19.99.
Yamamoto Scissors
'A hairdressers scissors are crucial to any hair cut,' sxplains Joel. 'I've had my Yamamoto scissors for over 18 years! They go everywhere with me and sheer through anything. They're irreplaceable, heavily insured and nicknamed Black & Decker!'
YS Park round brushes, from £21.25
'Every hairdresser worth his/her salt uses YS Park round brushes. Designed to control the tension of your hair, you get way more shine, and from the moment I started using them, I found my blow dries way better...and I've been doing them a while! Fab for an at-home blow-dry, you need to practice a little first but you'll never look back!' says Joel. Read on for expert tips on how to achieve salon-worthy tresses...
Babyliss Brilliant Shine Iconic Brush, £30
A time-saving bed head fix has found its way to the top of our new season shopping list. Enter Babyliss Brilliant Shine Iconic Brush. Charged with conditioning ions, the cushioned base and flexible bristles of this space-age hairbrush smooth the delicate hair cuticle to neutralise static frizz and fly aways. A few sweeps from roots to tips and soft, shiny tresses are yours for the taking. Lightweight and battery operated this hair styling wizardry is great for last minute blow-drying without the salon price tag.
Babyliss Diamond Dryer, £39.99
As anyone who's had to rip their their hair free from a round barrelled brush can confirm, recreating a salon blow dry at home is no picnic. Luckily, there are a variety of high tech hair tools that can help (and lots of them are made by Babyliss) So what's new? This Diamond Dryer is packed with frizz-fighting ions, and has a diamond-infused ceramic grille, to encourage silkiness, sparkle and shine. After a distinctly amateurish rough-drying session, our tester's hair was far smoother than it deserved to be, and her drying time was cut in half - very apt, as everyone knows extra minutes in the morning really are a girl's best friend.
Palmer's Olive Oil Formula Co-Wash Cleansing Conditioner, £5.99
There's a new beauty trend on its way over from America - and it's promising to save us even more time in the mornings. 'Co-washing' is short for 'conditioner washing' and could spell the end of shampoo, shaving yet more minutes off our beauty routines. This new breed of cleansing conditioners not only saves time, it's actually better for our tresses too. A co-wash conditioner has none of the hair-stripping detergents and damaging chemicals found in shampoos, so help the hair to retain the natural moisture often lost during a vigorous shampoo. This means strong, healthier hair for everyone and more time in the morning for busy women on the go... Try Palmer's Olive Oil Formula Co-Wash Cleansing Conditioner
Babyliss Pro Perfect Curl, £119.99
It may come with a high price tag, but this new tool isn't the talk of the beauty industry for nothing. We can confirm that the revolutionary Babyliss Pro Perfect Curl will curl a whole head of hair in around 15 minutes, meaning you can walk out of the house with luxe curls every single day. The Pro Curl also winds the hair around the tool for you, beeping when that section is ready to be released, meaning there's minimal effort involved.
Parlux 3500 Super Compact Ionic Hair Dryer, £79.95
It's worth investing in a good quality hair dryer to cut down on drying time, as well as helping to keep your locks in great condition. The Parlux 3500 Super Compact Ionic Hair Dryer uses ceramic coated components and negative ion production to dry your hair at top speed, while keeping it super-smooth and damage-free.
NO INHIBITION 12 Wonders, £9.99
Rather than spending time applying multiple products to your hair each morning, save time and apply NO INHIBITION 12 Wonders - a product that promises to multi-task so that you don't have to. Fixing everything from frizz to tangles and protecting hair from heat appliances, this little bottle will help you to look groomed and glossy, every day.
BaByliss Big Hair Styling Tool, £44.99
If you have naturally wavy, curly or frizzy hair, you can stop struggling to get it straight with your hairdryer and a brush. The new BaByliss Big Hair Styling Tool is a revolution in at-home blow-drying. Use on damp hair and allow the rotating brush to dry, smooth and shape your hair into a gorgeous, glossy blow-dry.
Bumble & Bumble Curl Conscious Reactivating Mist, £20.50
No time to wash your curly hair in the morning? Revive your waves with Bumble & Bumble's Curl Conscious Reactivating Mist. Spritz from root to tip and gently scrunch and tease hair with your fingers to bring your curls back to their best. This clever spray can also be used throughout the day to give your tresses a little lift.
Paul Mitchell Express Style Quick Slip, £16.25
Don't worry next time you're running late and don't have time to wash your hair. With Paul Mitchell Express Style Quick Slip, you can condition your hair, protect it from heat styling and cut drying time in half. This product literally makes your morning routine 50% easier.
Nicky Clarke Smooth & Shine Hot Air Styler, £22.99
The all-in-one Nicky Clarke Hot Air Styler makes short work of straightening your hair from wet. Cut out the need for multiple tools and leave the house with a professional-looking blow-dry with this easy-to-use styler. The trick is to curl the brush around your locks as you pull down the length of the hair to get a sleek and smooth finish.