Drunk Elephant: The New Beauty Brand You Need To Know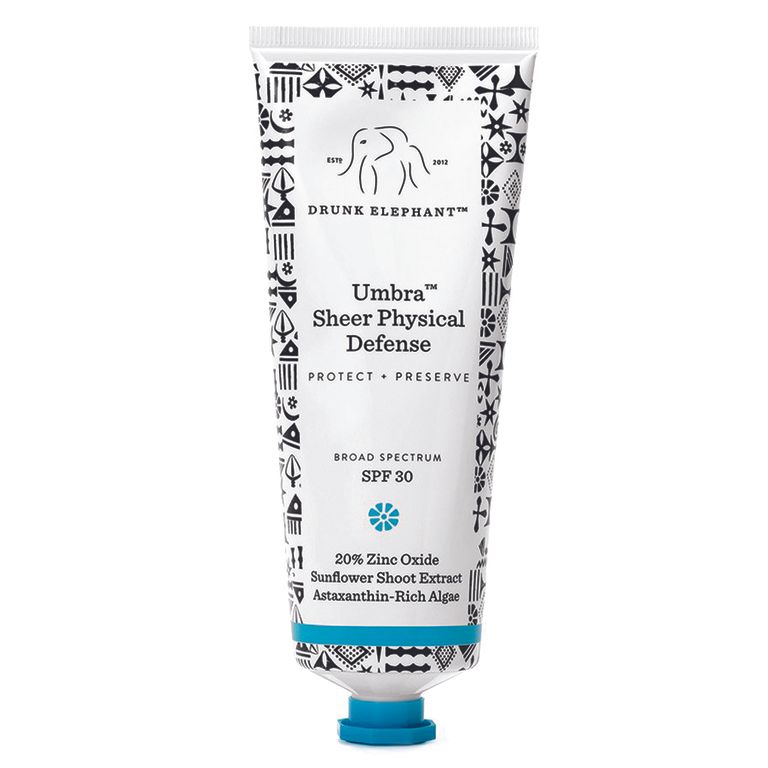 There's nothing us beauty addicts love more than a bit of buzz. It's the old 'hope in a jar' syndrome; beauty is a big business (HUGE) with the research and development budgets to match, so while that much-hyped wonder cream you snapped up last year didn't stop the hands of time, the new one with melted snow from Everest's peak and the tears of baby angels just might. Throw in a few smooth-of-skin celebrity fans and I'll see you in the queue at Space NK!
So, what's causing a stir now? Two words on just about every Editor's lips are Drunk Elephant. An unlikely name for sure, but then this US brand (available to ship from Sephora, we hear dropping at Cult Beauty imminently likes to do things a little differently. The range consists of ten skincare products, and every single ingredient that goes into said products is doing something for your skin. So you won't find any added fragrance, toxic chemicals, sensitising ingredients or filler padding it out. Nada. It's a little bit natural and a little bit 'clean' synthetic, but every single thing there has a direct benefit, which if you've ever looked at an ingredients list on a jar of face cream is unbelievably rare.
Virgin Marula Luxury Facial Oil, $72
The collection is refreshingly pared-back, with most of the products are based around Virgin Marula Oil, which has tons of fatty acids and antioxidants. There's a luxury facial oil, day and night serums, a "facial" with alpha-hydroxy acids, hydration gel, whipped cream, multitasking balm, facial SPF30 and two gentle cleansing bars. Cute packaging and quirky names like T.L.C Sukari Babyfacial and Peekee belie serious results. Because that's what's got everyone so excited about this brand, the results.
A few weeks ago, I sat across a dinner table from one well-known Beauty Editor and felt compelled to comment that her skin was noticeably glowing. Her answer? You guessed it, "Drunk Elephant." This then started a table-wide conversation amongst beauty journalists and PRs of those who had tried it "Amazing" "Life-enhancing!" and those who hadn't "Give me the PR details!" "logging onto Sephora now." Reviews and sales in America have been nothing short of rapturous and the hype has reached these shores with many beauty pages giving it the nod despite the fact shipping from the US is currently the only way to get your hands on the stuff.
I'm currently awaiting my Sephora package with bated breath, but my sources tell me the Cult Beauty launch is due around Autumn this year, so watch this space.
Until then, the buzz will continue to build...