Which Boots stores are closing down—is your local Boots on the list?
Many UK businesses, including Boots, are announcing job losses due to the effects of the coronavirus pandemic and lockdown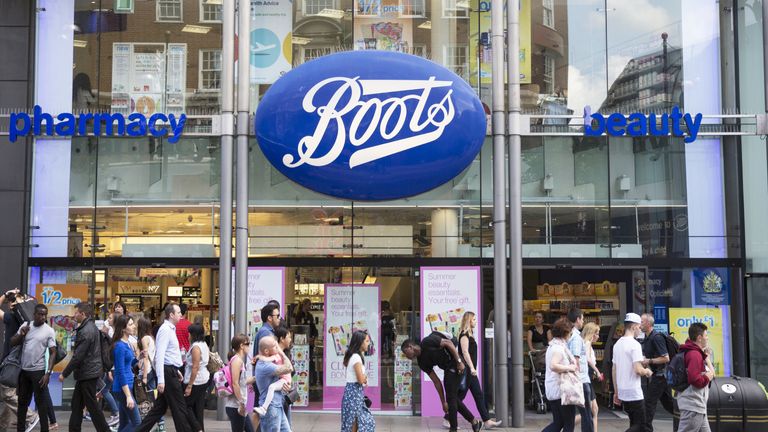 (Image credit: Getty Images )
Boots follow the likes of Burger King and John Lewis in having to make job cuts and start closing down stores amid declining sales and disrupted supply chains, in order to mitigate the "significant impact" that the pandemic has had.
It is thought that Boots will cut more than 4,000 jobs in total, with 7% of the business affected, including the support office in Nottingham, positions such as assistant and deputy manager, beauty adviser, and customer adviser roles, and the closure of some Boots Optician stores.
Despite being one of the nation's much loved high-street shops and the online site being swamped on occasion, especially at the beginning of the lockdown, it's been reported that Boots' sales in-store dropped by almost 50% in the last few months – spelling out a crisis for the company.
But which Boots stores are set to close? And will your local be on the list?
Which Boots stores are facing closure?
48 stores are facing closure with job cuts affecting around 7% of the company, following the announcement by Boots yesterday.
Managing Director of Boots UK, Sebastian James said in a statement when the closures were first announced, "The proposals announced today are decisive actions to accelerate our transformation plan, allow Boots to continue its vital role as part of the UK health system, and ensure profitable long-term growth.
"I am so very grateful to all our colleagues for their dedication during the last few challenging months.
"They have stepped forward to support their communities, our customers, and the NHS during this time, and I am extremely proud to be serving alongside them."
"We recognize that today's proposals will be very difficult for the remarkable people who make up the heart of our business, and we will do everything in our power to provide the fullest support during this time."
Which Boots opticians are facing closure?
Similar to the Boots stores, the company will release a full list of the Boots Opticians closing down in the coming days. It is thought that losses totting up to a 72% decline in sales for Boots Opticians have led to 48 out of the 600 stores being closed for good.
The move to close the stores and opticians comes as this week Chancellor of the Exequatur, Rishi Sunak confirmed that he would not be able to, "protect every single job" since the UK was facing a "severe recession".
However, last year the chain announced that they were already considering a shake-up of their UK operations with up to 200 stores facing closure.
Grace Walsh is a Features Writer for Goodto, covering everything in the world of food, health, and fitness, relationships, and family. Grace graduated from the University of Warwick in 2019 with a degree in Classical Civilisation and Italian, with a year spent living in Rome. This was where she discovered everything there is to love about cooking and food. During her studies, Grace was involved in both the student newspaper and radio station at Warwick. Writing about the issues affecting students and speaking about current affairs on her radio show, she quickly discovered that Features was where she wanted to be. Along with Goodto, Grace has also written for Woman&Home, Cosmopolitan UK and culture magazine, The Upcoming