Why Nursem hand cream will be your winter saviour
Even Amanda Holden is a fan of Nursem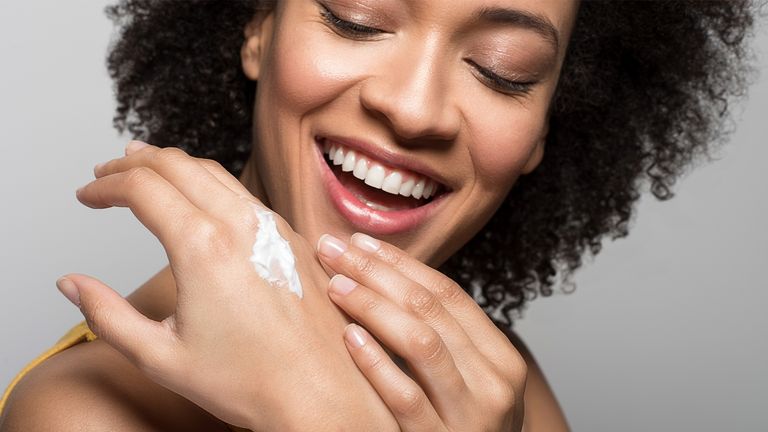 (Image credit: RG Studio/Getty Images)
Nursem is here to prove that a product doesn't have to look swanky to earn its place on the bathroom shelf.
Doctors and nurses at the NHS have one of (if not the most) demanding jobs in the world. That's why businessman Jonny Philp, who is the husband of a paedriatric nurse, launched Nursem (opens in new tab).
Making that moisturiser (opens in new tab) go further, Philp first tested the Nursem hand cream (opens in new tab) on a panel of nurses, making it a product by nurses for nurses. Priced just £10, Nursem is stocked in Boots and Space NK and for every product the public buys, the retailer gives a month's worth of free Nursem to a nurse or midwife. How good is that?
(opens in new tab)
The brand now also sells a Caring Hand Wash (opens in new tab) (also priced at £10) and a Caring Skin Fix, (opens in new tab) £15, a multitasking balm to relieve dry, irritated skin.
Even Amanda Holden (opens in new tab) is a fan, dedicating an entire Instagram post to the brand back in September:
"The @nhsmillion has done more than its fair share to help me and my family. This fantastic innovation www.nursem.co.uk is a beautiful new product. For every product that YOU buy they will give a months worth free to a nurse or midwife."
Let's face it, between the copious hand washing, lashings of hand sanitiser and a drop in temperature, hand cream has has shot up the rankings to a skincare essential.
Perhaps it's because Nursem is contributing to a good cause that it's become one of the most popular products in the UK right now. Or perhaps it's because the nourishing formula of the hand cream (think manuka honey, plant oils and glycerin) is like a blanket for dry hands and cracked cuticles.
Either way, you can now soothe your skin and give back to our nation's heroes at the same time.
Fiona Embleton is a beauty writer who is now Acting Beauty Editor at Stylist. She is obsessed with Isabel Marant and cats.