This face cream has over 1,000 perfect reviews - plus it gave one 40-year old shopper a student discount
Meet Wake Skincare...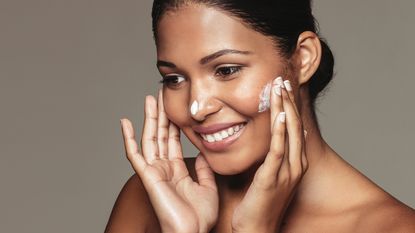 (Image credit: Jacoblund/Getty Images)
You may not have heard of Wake Skincare before, but this brand is currently amassing a cult following on Amazon. One product in particular has over 1,000 perfect 5-star reviews.
The Wake Face Cream (opens in new tab) is lightweight yet sufficiently plumping thanks to the hyaluronic acid (opens in new tab)content - a molecule that grabs hold of water like a sponge to hydrate the upper layers of skin.
Add in glycerine, which features second on the ingredients' list - another sound, science-led humectant for dry skin (opens in new tab). Plus vitamin E, a skincare all-rounder thanks to its ability to hydrate, reduce the look of acne scars and improve skin texture. And what you get is a face cream ideal for winter skin that plays extremely well under make-up, too.
(opens in new tab)
One reviewer (opens in new tab) even made this extraordinary claim:
"I am now in my 40's and the lines and wrinkles are well and truly taking shape! I am always open to trying new face creams that promise to rewind the clock so thought I would give this a go. I've been using it for a couple of weeks now and I love it! This may be coincidence but I was given student discount in a shop (WOW) and whilst at a wedding reception seeing folk I haven't seen in 20+ years, more than one person commented on how I haven't aged!"
We're sold. Grab a jar of this much-applauded moisturiser for just £21.99 on Amazon (opens in new tab) now.
Fiona Embleton is a beauty writer who is now Acting Beauty Editor at Stylist. She is obsessed with Isabel Marant and cats.