The weird controversy around Kosas' viral concealer - and that blue cheese scent - unpacked
Kosas concealer is sparking a debate about the safety and shelf-life of 'clean' beauty products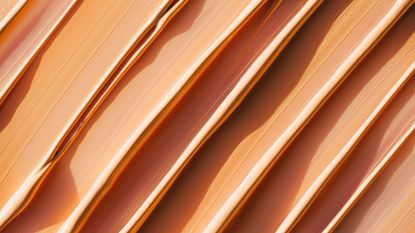 (Image credit: Getty Images)
Kosas is under scrutiny after consumers claimed that their viral concealer can omit an aroma of blue cheese - and it's sparking conversation about the shelf life of 'clean' beauty products.
In an effort that is great for consumers and damaging to manufacturers, the internet is not slow to share their thoughts about anything and everything - making news of a product gone wrong viral within days, or even hours.
The latest fuel to the fire is Kosas' Revealer Concealer, a cult-favorite product for its simultaneous hydration powers and lasting coverage, and even helps eliminate the guessing game of how to cover acne.
Recently, however, folks have alleged they found mold in their Revealer Concealer tubes, and are claiming that the product consequentially smells like blue cheese.
One user posted to Reddit that they believed they saw mold in their Kosas concealer, and it was giving off the smell of blue cheese, and even made their eyes burn.
"Okay so I originally got a sample of this concealer, and I flipping loved it. It was the best concealer I have ever used. Fast forward 9 months later, I started to notice a blue cheese smell. Fast forward to a year later, I put it in and my eyes and face BURNED," the user said.
Turns out, other users had similar experiences with Kosas products, and 'clean' beauty products in general, for that matter.
In a TikTok, another makeup-user said that they had heard the blush from popular 'clean' beauty brand, Tower 28, start to grow mold after a couple of months as well. She then shows a video of her own Tower 28 blush, which she hadn't used in a few months - only to find what she believed to be mold in the product.
Akin to Tower 28 and Kosas, many 'clean' beauty brands tout their products as being paraben-free and free of any toxic chemicals, such as sodium lauryl sulfate. Like any makeup brand, clean or not, 'clean' beauty companies are required to put expiration dates on their products, otherwise known as Point After Opening (PAO) symbols.
Tower 28 says this of their products, "All of our products are made with clean, non-toxic ingredients that won't harm or irritate your skin. Not only that, but we keep a long list of ingredients that are not allowed anywhere near our products. Stuff like parabens, sulfates, formaldehyde, talc, and more--basically all the gross stuff". In terms of product storage, they say, "Our products are full of sunshine but (like us) but they are sensitive to sun exposure. Please make sure to store in cool, dry places!"
Jane Tsui, a cosmetic chemist who oversees product formulations for beauty brands, told NBC News (opens in new tab) that "things that come in more contact with your eye" Tsui said should get tossed "sooner rather than later," - but also said that expecting consumers to replace their makeup products too frequently can be unrealistic.
One Reddit user (opens in new tab), however, said that their concealer only lasted half of its shelf life before it started omitting that "awful" smell.
All of this hubbub about the Kosas concealer and other 'clean' beauty products that are prone to molding is causing people to question the efficacy and shelf life of their clean beauty products.
The original Reddit post about the Kosas concealer ends by talking about this very issue. "This is what happens when brands don't use stable preservatives. So-called clean beauty is a breeding ground for bacteria," the user concludes.
A cosmetic chemist, Perry Romanowski, told Allure (opens in new tab) that they believe Kosas's preservatives to be largely ineffective, which could be the cause of the mold. "They have chosen something which, in my view, is an inferior preservation system," Romanowski said. "Their preservative includes potassium sorbate, sodium benzoate, and phenethyl alcohol. Unfortunately, if this product is not formulated at a pH of below 5.0, then microbes of mold can grow."
Other users on the Reddit thread warn about the shelf life of 'clean' beauty products, advising from their own personal experience that people shouldn't use 'clean' beauty products after their expiry date. "The same thing happened with that pink moisturizer from Herbivore that was really popular a while back," the user commented. "Preservatives aren't scary, y'all - I'd rather have a teeny tiny amount of heavily studied and regulated cHeMiCaLs on my face than a whole mystery colony of mold."
While there's no way to verify if any of the claims made against Kosas concealer are truthful, the brand has been responding to the scrutiny by pointing publications in the direction of their FAQ site (opens in new tab) to a page that answers the question of whether Kosas products are preservative-free.
On this page, the brand says that it uses, "safe, effective preservatives and antimicrobial stabilizers which prevent against mold, yeast, and pathogens."
"We always start with finding the most comfy, clinically-proven ingredients to deliver the highest product performance and efficacy. All of our products undergo rigorous, independent clinical and safety testing and are formulated for a range of skin sensitivities," the page also reads.
Madeline Merinuk is woman&home's US lifestyle news writer. She covers celebrity, entertainment, fashion, and beauty news but is also obsessed with internet trends - you can find her reciting trending TikTok sounds out loud at any given time.
After winning multiple student journalism awards for her investigative work, she graduated from Hofstra University in 2021 with a B.A. in Journalism. After graduating, she worked at today.com, the digital site for the Today Show, where she wrote pop culture news and interviewed big-name personalities like Emily Ratajkowski, Haley Lu Richardson, Emma Corrin, and more.
Her personal interests, in no particular order, are: cheese, Joni Mitchell, reading, hot yoga, traveling, having multiple chapsticks in every handbag at all times, and dancing to ABBA songs as if she were in the Mamma Mia movies.