Quick! The entire Diptyque City Collection is available for a limited time and you don't even need to leave the country to bag one of the dreamy candles
Just *look* at Shanghai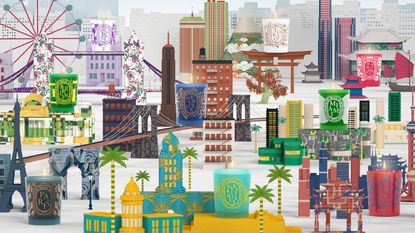 (Image credit: Diptyque)
We may be heading into spring, with much lighter nights but that doesn't mean our desire for finding the best scented candles has lessened.
While working from home, the simple routine of lighting a beautifully scented candle has the power to change your mood and add a little luxury to each and every day. From the heady and uplifting scent of green tea to the mysterious and relaxing notes of lavender, there's definitely a scented candle for every mood and home.
Anyone who appreciates good design and addictive scents will be familiar with Diptyque candles and while you can usually get your hands on the majority of their signature scents from anywhere in the world, their famous city collection is usually only shoppable when you're in the respective city, until now!
For a very limited time only, (two-more days in fact) you'll be able to shop the entire city collection—including nine candles—from the comfort of your own sofa, which bodes well seeing as we can't fly anywhere even if we wanted to.
The collection features candles from Paris, London, New York, Tokyo, Hong Kong, Miami, Shanghai, Beverly Hills and Berlin all housed in the pretty glass jars Diptyque is known for.
Our personal favorite is Shanghai, a stunning color-clash crimson and teal jar with a scent that will waft Osmanthus flowers and green tea throughout your home.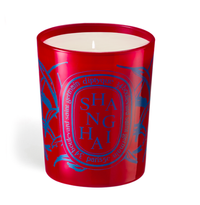 (opens in new tab)
SHANGHAI CANDLE 190G, £58 | DIPTYQUE (opens in new tab)
Usually only available to buy in Shanghai, the candle gives out scents of osmanthus flowers and green tea.
While the Beverly Hills candle is all palm trees and Hollywood dreams, with a floral scented blend of white flower, mint and lemon.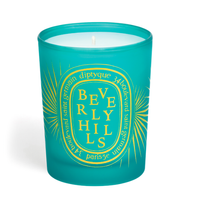 (opens in new tab)
BEVERLY HILLS CANDLE 190G, £58 | DIPTYQUE (opens in new tab)
The pretty Beverly Hills version is a delightful blend of white flowers, mint and lemon
New York stuns with an art deco-esque deep-blue and rose-gold printed jar and gives off scents of vertiver, cedar wood and patchouli once lit.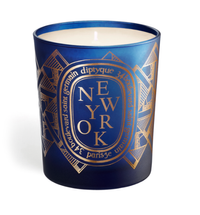 (opens in new tab)
NEW YORK CANDLE 190G, £58 | DIPTYQUE (opens in new tab)
If you're a fan of woody scents New York is the one for you, containing a heady mix of vertiver, cedar wood and patchouli
To be honest, we're hankering after the whole collection because it looks like the only chance we'll get to snap up the limited collection without visiting each and every country. One for each room of the house? Why not!
The City Collection is available in limited quantities online and in London boutiques until 25th April.
Lydia is woman&home's Lifestyle News Editor and a freelance travel writer. Day-to-day she manages an international team of nine news writers and oversees all news content on woman&home.com. Her travel writing has been published in BBC Good Food, Oh magazine, Harper's Bazaar, Town&Country, ELLE, MailOnline, Woman, and woman&home.