No7 has launched three brand new cleansers that are guaranteed to sell out
Who doesn't love a new No7 launch? We're seriously excited about these...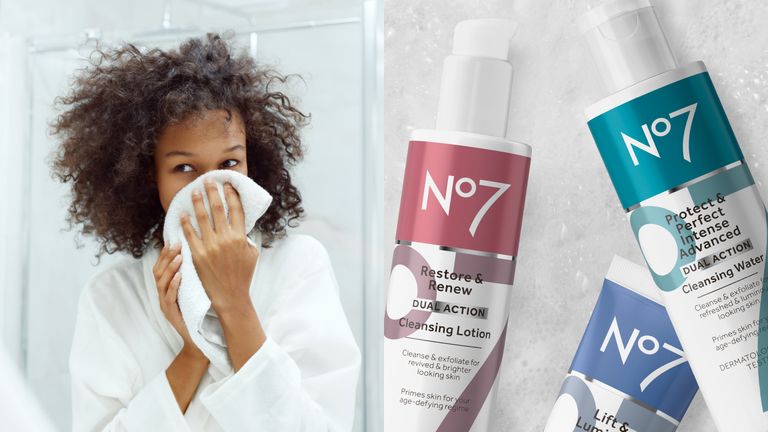 (Image credit: Getty Images / No7)
Who doesn't love a new No7 launch? Nobody we know, that's for sure. That's why we're very excited to share news of three brand new No7 Pro Age Cleansers. 
They're the brand behind some of the best eye creams and moisturisers, and the new No7 vitamin C serum is already getting rave reviews. What's more, news of a new No7 product is almost guaranteed to break the internet – their recent retinol cream amassed 100,000 sign ups to its advanced waiting list. 
And we all remember that sell out anti-ageing serum, which had shoppers queueing outside Boots after a BBC documentary found it outperformed many more expensive serums in reducing fine lines and wrinkles.
Now the brand has just launched three new "Pro Age" cleansers across its best selling Protect & Perfect, Lift & Luminate and Restore & Renew lines, designed to work in harmony with the other products in each respective range.
With a cleansing water, lotion and exfoliating cleanser to choose from, there really is something for everyone – and each costs just £12, making them very purse-friendly. Intrigued? You can shop the lot for yourself below.
Shop the new No7 Pro Age Cleansers
Which one of these takes your fancy?
Race you to the checkouts!