Amanda Holden swears by this beauty tweakment - here's how to do micro-needling at home for smoother, firmer skin
Micro-needling at home needn't be as scary as it sounds...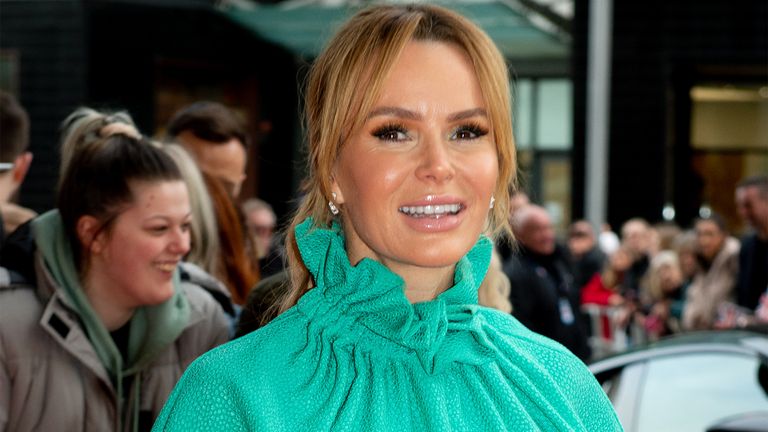 (Image credit: Shirlaine Forrest/Getty Images)
Micro-needling at home is not for the faint hearted. Yet, puncturing the skin with tiny needles is one of the most Googled beauty treatments of 2020.
And with good reason, too, according to Amanda Holden (opens in new tab), who has experienced the in-office version. "The results have been absolutely amazing," she wrote in an Instagram post. "I've noticed a real plumpness to my skin and it's much tighter...It's been the best hour investment for looking at least five years younger."
The treatment Amanda is waxing lyrical about is Morpheus8, which brings together micro-needling and radiofrequency to lift and tighten skin.
Despite sounding like a dodgy character from The Matrix, Morpheus8 is based on solid science and combines these two gold standard anti-ageing (opens in new tab)methods as they stimulate collagen production in different ways.
Radiofrequency uses heat to 'shrink wrap' skin for added lift. Meanwhile, microneedling pokes tiny holes in your face, which your skin reads as an injury so it sends in collagen-building foot soldiers to repair it.
"The controlled punctures force your skin to go into repair mode and prompts your body to naturally produce collagen and elastin, which improves skin texture," says facialist Teresa Tarmey, who recommends her own Microneedling Kit (opens in new tab) for improving the look of scars and pigmentation (opens in new tab).
The good news is that you can replicate the effects of in-office micro needling with an at-home roller (think a paint roller with teeny spikes). Simply crisscross it over the skin in horizontal, diagonal and vertical directions.
Is it painful? It doesn't hurt, but it's not pleasant either. Scratchy, sums it up best, especially on bonier parts of the face.
The main difference, you'll be pleased to know, is pro versions use longer needles so your skin will just look a little pink or flushed (like you've stepped out of the bath) with an at-home roller.
These are our two favourites...
(opens in new tab)
Think of this as a three-pronged attack on wrinkles and slack skin. The needling tips contain peptides and hyaluronic acid, which dissolve into the skin. Not only that, but the needles themselves create teeny channels that allow your skin to drink up the serum you use alongside it, which is packed full of further peptides and plant stem cells.
(opens in new tab)
BeautyBio launched the world's first at-home micro needling tool in 2016. This kit includes a bevy of skincare plus, of course, the roller, which also features red light and gentle pulses. All of which means you stimulate the skin's natural healing response while also improving the turnover of fresh skin cells.
Fiona Embleton is a beauty writer who is now Acting Beauty Editor at Stylist. She is obsessed with Isabel Marant and cats.