'Lockdown has been great for my marriage' Amanda Holden opens up about her relationship with husband Chris Hughes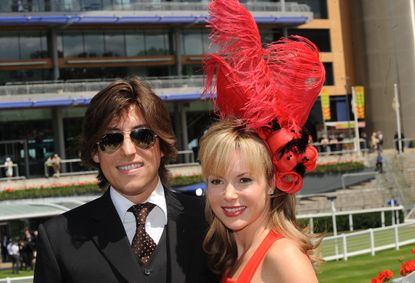 (Image credit: WireImage)
Amanda Holden has given a rare insight into her marriage to record producer Chris Hughes.
The pair have been married since 2008 and together since 2004 after meeting in LA the previous year.
Now, Amanda has branded Chris 'strong' and credited him as the reason she's able to ignore online trolls nowadays.
"I've got a very strong husband who is very sensible and not like me in any way,' she told the Daily Star Sunday.
"He cuts through all the bulls**t and keeps me sane.
"I'm so lucky that when I started out, social media wasn't invented because I might not have got through it."
She added, "Everything I have gone through since then has been massively public.
"It's difficult but I am very lucky because I've got a very strong relationship."
And their marriage has gone from strength to strength during the lockdown period as the country battles the COVID-19 pandemic.
Amanda admitted to The Sun, "This whole thing has been great for my marriage. I know people are talking about it causing spikes in baby-making and divorce rates, but for us it has been brilliant."
She jokingly added, "I'm too old for more babies but our relationship is stronger than ever. It's all about the lockdown loving."
Revealing why she rarely posts about her husband of 12 years on her social media accounts, she added, "You'd never know it because whenever I post photos online Chris refuses to be in them – or he takes them – but getting all this time together for once has been great."
She added, "I'm blessed having Chris as well because he's such a laugh, he's like a stand-up comedian.
"Even in the darkest of hours, we will find something to laugh about and smile about."
You are a lucky lady, Amanda!
Robyn is a celebrity and entertainment journalist and editor with over eight years experience in the industry. As well as contributing regular to woman&home, she also often writes for Woman, Woman's Own, Woman's Weekly and The Sun.