Meet the $15 'facelift in a bottle' Amazon shoppers are obsessed with
Fine lines and wrinkles don't stand a chance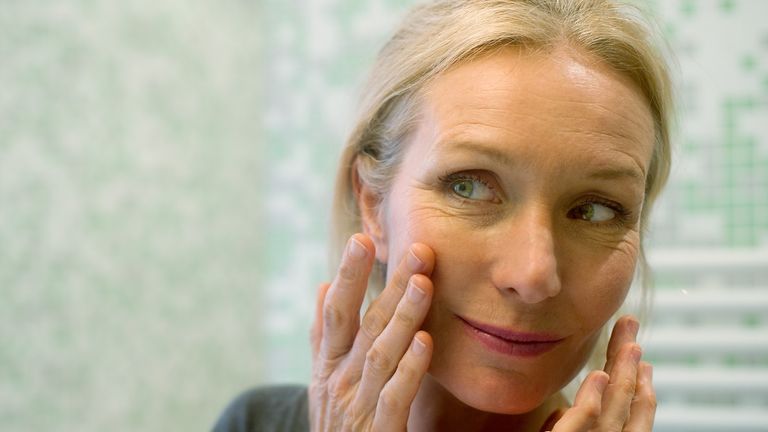 (Image credit: PhotoAlto/Frederic Cirou)
Aging is a completely natural process, but there's no shame in trying to slow it down. However, when looking for the perfect anti-aging product to add to your beauty routine, it can feel as though there are endless options to choose from. 
Rather than drain your bank account on luxury beauty products that claim to erase wrinkles, Amazon shoppers have found an affordable alternative that smooths over fine lines and wrinkles.
According to online reviews, Radha Beauty Rosehip Oil provides more than just anti-aging properties. Fans of the oil have said it helps smooth over fine lines and wrinkles, tones and firms skin to nourish as well as provides deep moisturization so is great skincare for dry skin too. If you're also combatting dark spots and acne scars, rosehip oil is said to also help fade them for glowing results.
---
More from woman&home:
• Best eye cream: our favorite formulas for every skin type
• Best moisturizers for dry skin: the top buys according to a beauty editor
• Best face masks: for every skin type and budget
---
Radha Beauty Rosehip Oil, $14.99/£11.95
Whether you're looking to prevent signs of aging or want to smooth over fine lines and wrinkles, this oil helps provide you with younger-looking skin. Using all-natural ingredients, the formula is free of alcohol and works best on dry, mature, and blemish-prone skin.View Deal
If you struggle with dry or acne-prone skin, drop this into your bathroom cabinet. Along with helping mature skin appear younger, this oil uses the all-natural power of rosehip oil to nourish and moisturize skin while also diminishing the appearance of scars.
To use, simply apply the oil to your face with the dropper and watch as your skin absorbs the oil. Some reviewers recommend using a "generous" amount on your skin for the best results. 
With over 10,000 five-star reviews, it's clear that Amazon shoppers are obsessed with the results.
"The best skincare product I've ever bought. I've been using this for a couple of weeks now, and it is damn near miraculous," one reviewer in their 40s said. "Most of the fine wrinkles on my face are GONE, my acne, gone, and the reddish discoloration that I had in the areas where I used to get acne is improved. My skin is smoother than it's been since I was a kid. This product has worked beyond my wildest expectations." 
Others commented on how well it works against "problem areas," including wrinkles under the eyes. If you're looking for an affordable product that's under $20 and offers "tremendous results," this organic oil might just be the one.
Rylee is a digital news writer for woman&home and My Imperfect Life. She covers everything from beauty and fashion trends to celebrity and entertainment news.