Lucy Liu's skincare routine is surprisingly affordable
Inside Lucy Liu's skincare regime, including the drugstore product she carries in her make-up bag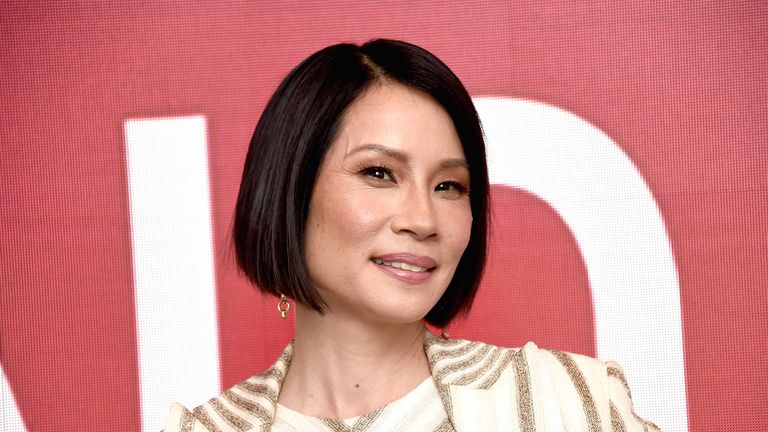 (Image credit: Gary Gershoff / Contributor via Getty Images)
Ever wondered how Lucy Liu keeps her skin looking so glowy? Thankfully, the actress has shared some of her favorite skincare products over the years, and you can bet we've been taking notes. 
The Charlie's Angels star once told CNN, "I don't get facials ever" – so you know she takes excellent care of her skin at home. As well as getting plenty of water, exercise and being a fan of acupuncture, her skincare routine is actually fairly affordable. 
Thankfully, many of her skincare staples come from drugstore brands, so you won't break the bank if you want to recreate the routine for yourself. Keep reading for more of her skincare secrets...
More from woman&home:
What skincare does Lucy Liu use?
There's one drugstore skincare buy in particular that Lucy Liu uses for absolutely everything; household name Aquaphor. 
"I call it Aqua-for-everything," she told New York Magazine. "You can put some on your face during the winter, or on your chapped lips at any time. It's nice for a baby's bottom if you're a parent, or on cuts and bruises to help heal. For glam, we use it in the make-up bag to help moisturize."
Another staple in Liu's skincare regime is the Yu-Be Moisturizing Skin Cream. "This cream was developed by a Japanese pharmacist – it's great for when I'm outside shooting and my skin's feeling a little dry," she added. "I find a lot of lotions to be overly scented, but this one's just perfect. It's become my go-to moisturizer for just about anything."
While many A-listers opt for an extravagant evening skincare routine, Lucy Liu keeps things very simple before bed. "I used to do a lot of different things, but now I put coconut oil and Avène cream on my face and call it a night," she told E!.
It just goes to show that there's no need to have a seven-step skincare routine if it's not your thing. How many of Lucy's go-to products are already part of your skincare routine?