Duchess Catherine is a big fan of this organic Rosehip face oil - and you can make big savings on it today for Black Friday
Her mum, Carole, also loves the skincare product...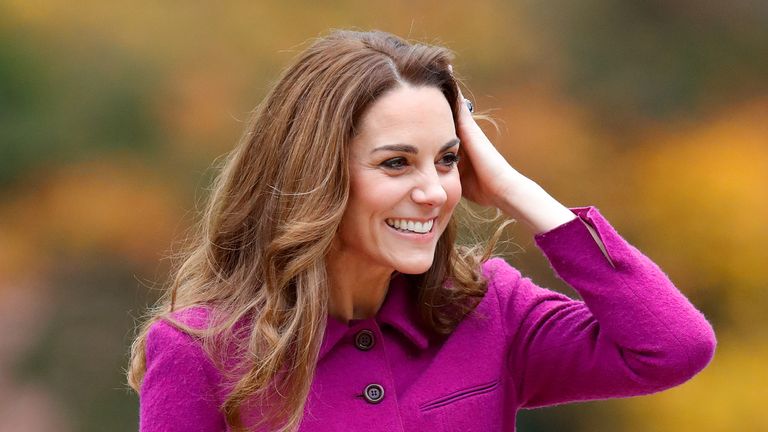 (Image credit: Getty Images)
The Duchess of Cambridge reportedly loves to use Rosehip oil in her skincare routine - and you can make big savings on it for Black Friday today, with many products, including the Ordinary Rosehip oil, hitting the sales...
---
From Kate Middleton's perfume to Meghan Markle's go-to facial oil, it's safe to say you can rely on the royal family for excellent beauty recommendations. And now Duchess Catherine's favourite Rosehip oil is on sale, along with a the version from The Ordinary!
And while we don't know the Duchess of Cambridge's skincare routine in full (if only!) we do know of a select few skincare staples she swears by – including a face oil that comes in under £20 and is loved by beauty experts everywhere.
The product in question is none other than Trilogy's Certified Organic Rosehip Oil, which sells once every 20 seconds. According to Us Weekly, the Duchess loves using the stuff as part of her skincare routine. And it's now on sale for Black Friday!
"Kate continues to use rosehip oil in her daily skincare regiment," a source close to the Duchess told the publication. "She loves the effect is has on her skin. [Her mother] Carole is also a fan."
Black Friday Rosehip oil deals
Black Friday Rosehip oil deals
What are the benefits of rosehip oil?
Rosehip oil is known for its ability to add radiance, improve moisture levels and smooth fine lines and wrinkles. It also has a low comedogenic rating of 1, meaning it's unlikely to clog your pores.
"Rosehip oil has proved extremely popular with our customers due to its abundance of vitamins, antioxidants and essential fatty acids, which may help to hydrate dry skin,' Hannah Moffitt, Holland & Barrett Nutritionist tells us. "The oil is also high in vitamin C, which is needed to produce collagen, a naturally occurring protein found in the body which can help support the elasticity and flexibility of the skin."
"Our customers often choose oils as part of their skincare routine as they tend to be non-greasy and light, absorbing into skin rapidly to provide optimum moisture,' Moffitt adds. "This means they're great for multiple uses, from a deep hydrating treat last thing at night, to keeping your skin's moisture levels topped up on-the-go."
Thinking of adding rosehip oil to your winter skincare routine? Us too. If it's good enough for a Duchess...