This is Holly Willoughby's favourite lipstick, and it costs less than £10
What's better than celebrity-approved beauty buys? Bargain celebrity-approved beauty buys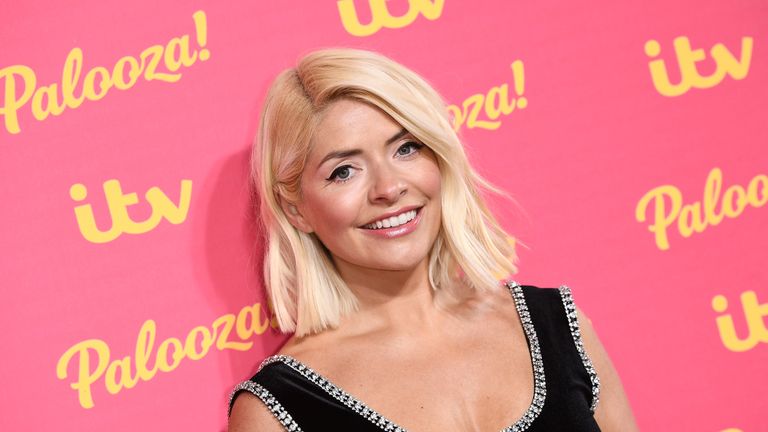 (Image credit: Jeff Spicer / Stringer via Getty Images )
Ever watched This Morning and thought to yourself, what lipstick is Holly Willoughby wearing? Wonder no more, as we bring you her exact favourites.
The presenter is no stranger to affordable fashion and beauty buys, which both she and her make-up artist Patsy O'Neill regularly post to Instagram. From the foundation that gets Holly's skin camera ready to the mascara behind her ultra long lashes, we'll happily invest in a product that's good enough for our TV screens.
So, what lipstick does Holly like the best and where can you shop it for yourself? Keep reading to find out.
Read more on woman&home:
What lipstick does Holly Willoughby wear?
Holly's go-to lipstick is an ultra moisturising formula that promises rich, intense colour. "My favourite lipstick, which I'm obsessed with and have been all year, is by Burt's Bees," she told woman&home in 2017. "I wore the red one last night and normally red lipstick goes all over your face, all over your teeth or it sticks and gets really dry, but this one feels just like a lip balm."
Holly also spoke about the lipstick on Madeleine Spencer's Beauty Full Lives podcast, revealing that her favourite shade is Blush Basin. This is a lovely rich, rosy pink shade that's perfect for everyday wear. We approve!
Burt's Bees Lipstick in Blush Basin, £9.99, Lookfantastic
Holly has also shared on Instagram that she's a fan of Glossier's Vinylic Lip (which is no longer available) and the Lavera Beautiful Lips Colour Instense lipsticks. Meanwhile, this is the lipstick Holly Willoughby just wore on Dancing On Ice.
Adding all of these to basket, stat!