This £3.50 mascara that tints your lashes is back in stock after selling out three times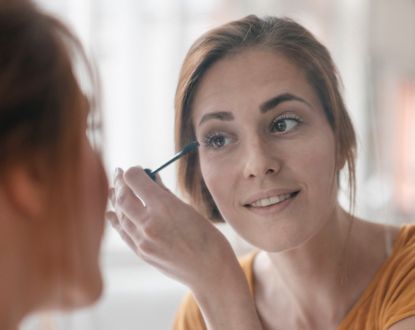 Beauty fans have been going wild for one of the best mascara (opens in new tab) innovations we've seen in a while - an affordable tinting mascara that has proved so popular it has sold out three times in just six months.
The 'I need a miracle' volumizing and strengthening mascara by essence promises to tint your lashes in just one swoop.
This is an ideal product for those who wish to darken their lashes due to fair hair colour. It even promises to keep lashes tinted after make-up has been removed.
If you're frustrated with clumpy lashes, this could be one to add to your beauty bag. The 'peanut-shaped' brush claims to catch every eyelash; ensuring to strengthen eyelashes as well as giving a clump-free appearance.
You better grab one quickly before they sell out again!
This year alone the mascara has been restocked - twice! Fans cannot get enough.
The beauty bargain has been receiving 5 star reviews by online customers with one person saying, 'I am natural blonde with fair eyelashes and this mascara really works. Was shocked when tried for the first time.'
Another happy customer described it as 'excellent' and said it was easily removed at the end of the day. What a bonus!
A final reviewer said 'I brought this mascara a couple of months ago after seeing a review for it in a magazine, I've brought many different branded mascaras in the past which have been triple the price and I don't think any of them have been as good as this. I love the volume it gives your lashes and I've had many compliments when wearing it - For the price you really cant go wrong with it and I do think over time it slightly tints your lashes. I highly recommend you should give this a try!'
The Strictly Come Dancing celebrities cannot get enough of this mascara with its users including Ashley Roberts. If it's good enough for the stars…
With such rave reviews and for only £3.50, this mascara is certainly tempting…
See you at the checkout!
Rachel Howatson is a digital writer who works across a range of publications. Whatever your passion, whether it's hillwalking, cooking, gardening, running, socialising or even sleeping, she'll likely have written about it.