Boots launches beauty box with £60 worth of products for only £25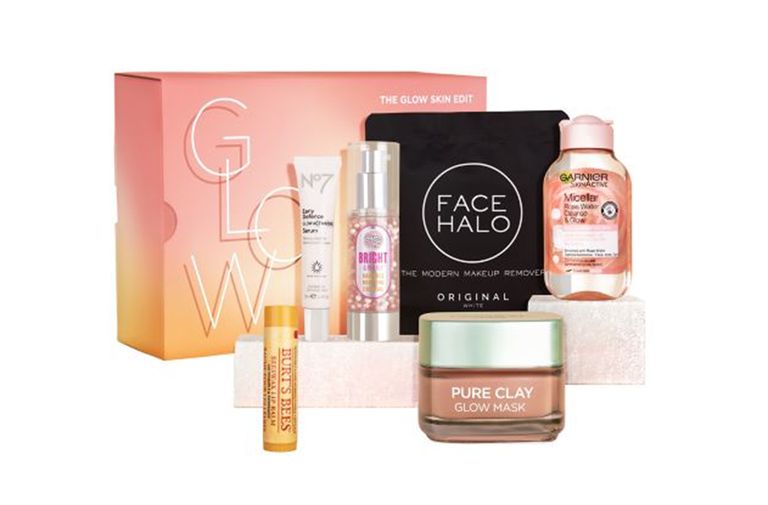 Boots has launched a must-have beauty box with a massive money-saving offer.
The high-street cosmetics store is always bringing us mega savings and now they're tapping into everyone's love of product-packed beauty boxes with their newest offering.
Containing a hefty £60 worth of products for only £25, the box is a must-have for any beauty lover, with a bunch of skincare favourites on offer.
Made up of a specially selected Glow Skin Edit, the box has everything you need to keep skin free of dirt, grime and leftover makeup, and a couple of rejuvenating staple to leave behind a glowing complexion.
SHOP NOW: Skincare Glow Beauty Box Summer 2020, £25, Boots
'Glow matter the occasion, our Glow Box has got you covered!' says Boots. 'Take care of your beauty routine with 6 beauty must-haves worth £60 for just £25! Inside, you'll find a whole host of new favourites including an invigorating mask and super-charged serum, to a mini micellar and nourishing lip balm.
'You don't have to jump on a plane this year to get that sun-kissed glow, be a glow getter all year round!
'This luxury filled box is complete with full-sized and mini make-up and skin treats to take your glow-game from AM to PM.
MORE: BootsNo7 deal is back – and these are the best products to stock up on
'Favourites include the L'Oreal Paris Pure Clay Glow Mask, enriched with a powerful blend of three clays, Kaolin, Montmorillonite and Ghassoul, and the No7 Early Defence Glow serum, which works to boost your skin's natural renewal process, refine pores and make your skin glow!
'These glow-enhancing must-haves can be used as part of your everyday routine or used individually when you feel as though your skin could do with a little boost.'
Each Skincare Glow Beauty Box contains:
Garnier Rose Mini Micellar 100ml – Worth £2.50
L'Oreal Paris Pure Clay Glow Mask- Worth £7.99
Soap & Glory Bright & Pearly- Worth £14
Burts Bee's Lip Balm- Worth £3.99
No7 Early Defence Glow Activating serum- Worth £25.00
Face Halo Make-up Remover Pad - Original - Single Pack- Worth £7