Avon Adapt skincare is specifically designed for menopausal skin – and sells once every 90 seconds
Avon Adapt helps target the stresses skin undergoes during the menopause, and it's selling like hot cakes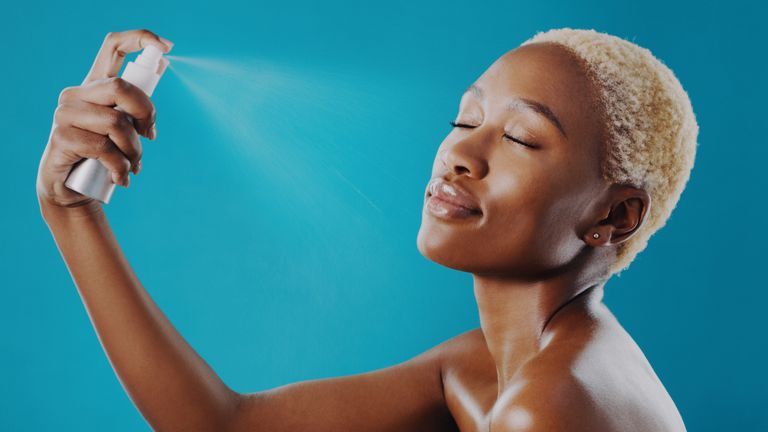 (Image credit: Delmaine Donson via Getty Images)
Avon Adapt targets stressed out skin and is the perfect supporting player in dealing with menopause symptoms. Case in point – it sold once every 90 seconds during the week it launched.
Finding the right skincare routine can transform your skin. The best eye cream or serum for your specific needs can be a complete game changer – and if there's a time in a woman's life when she might want to switch up her skincare range more than ever, it's when experiencing menopause symptoms. 
It's well known that the menopause comes with a whole host of symptoms such as hot flushes and night sweats, and at times it can feel like it's wreaking havoc on your skin. Thankfully, you can now buy a skincare line that specifically targets these issues.
More from woman&home:
The products contain Tillicora, a unique plant that's native to south Asia and which helps to hydrate, firm and cool your complexion. 
"We've been researching hormones and menopause at Avon for nearly two decades to help alleviate some of the common symptoms experienced in perimenopause and menopause," explains Gina Ghura, Avon's Head of Future Innovation.
"Our research has also demonstrated that, for many women, finding accessible and affordable products that support these specific skin needs is currently very challenging," she continues. "We're thrilled to be supporting all women through this transition with our new, innovative Adapt range." Intrigued? Browse the products for yourself below.
Clearly it's already going down swimmingly with consumers, as Avon found that 100% of women who tested the mist said that it cooled their skin instantly upon application. That's no mean feat!
"I've only been using this mist for one week and I definitely notice a difference at night. I spray my face, neck and funnily enough my feet and no hot flushes through the night. It's magic," says one happy customer, while another adds, "[the range] makes me feel lovely and relaxed and eases the discomfort of these horrible hot flushes."
Will you be giving this one a try?