Amazon's bestselling anti-wrinkle eye gel promises to reduce inflammation, fast!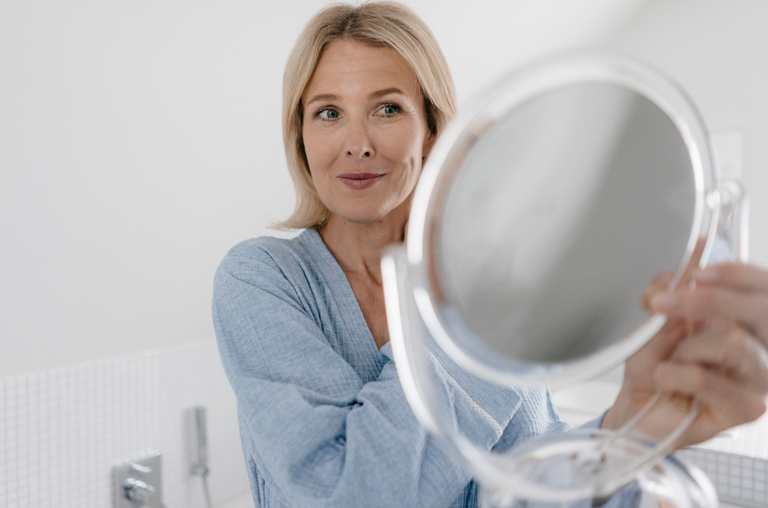 Looking for the perfect anti-ageing eye cream? This product might be your next beauty essential!
UK start-up Wake Skincare is designed with 'generation connected' in mind. With so many of us glued to screens, working long hours and finding it hard to switch off, it's only right that we have skincare products to match.
They describe themselves as being a brand that 'supports the selfless generation as opposed to the selfie generation', and even donates a percentage of their profits to Women's Aid.
The brand has been doing exceptionally well so far, with their debut Hydrating Eye Gel already receiving the coveted 'Amazon's Choice' seal of approval. At a bargain price of £20, it's no wonder this product has been flying off the digital shelves since its release.
So, what makes it so great?
Wake Skincare's formula promises to instantly smoothen and brighten the area around your eyes, which is essential for women who are constantly 'on the go'. This treatment was designed for fine lines, crows feet and eye bags, for a healthier and younger complexion. Sign us up.
The Eye Gel is also rich in antioxidants such as Vitamin E, which helps to add moisture and hydrate skin that may be suffering from dryness. Other appealing ingredients include collagen, cucumber and elderflower, which as many of you know, is an excellent way to reduce the dreaded redness and puffiness that comes with stress.
Those of you who prefer a multi-purpose product will be pleased to know that the Eye Gel isn't just for the eye area. Wake Skincare claim that other parts of your face can benefit from its age-defying properties. The brand recommends applying it to cheeks, forehead and the areas around your mouth and lips, for quick and easy skincare with just one product.
It's even makeup friendly, with the brand saying it works as a base and primer for foundation and concealer. So even if you do fancy a more glam look, this Eye Gel has got you covered. You'd better be quick though, this miracle product is proving to be very popular!